How to talk about the rabbit hole without the fear of accidentally inviting you to follow me down it? I'm always sceptical about making an appearance here but the pretty pictures have been taken so it would be a waste not to post them. 

I've moved back to Cape Town once again – perhaps third time's the lucky charm? This move has been vastly different to the other two; it hasn't been as a student or one fresh out of varsity. I now have a few working years under my belt which come with more independence than I would've liked. The prospect of moving seemed magical but time was not on my side like it had been before so everything felt rushed. From finding a cosy apartment to call home, buying furniture and hopping onto an afternoon flight on New Year's Day hungover as ever was not the adventure some have described this as. I am notorious for over-thinking almost everything yet somehow being incredibly spontaneous (when it suits me) so we'll see how long I last this round of this city with the mountain.
Capetonians have a bad rep for being the sloths of South Africa. The city is slow; service is slow, people are relaxed about almost everything because life's a beach and it's easy to feel as though you're on holiday. So it only seems right that the athleisure trend would be one you can full advantage of here. Those track pants that were once bound to airport trips and weekends on the couch are having their 15 mins of fame so take advantage of it while you can. On the extreme side, you could go full tracksuit mafia but i'm at the point in my life where the basis of my wardrobe also has to work well in the office. So finding a fine balance between comfort and style is key especially when your outfit has to go from morning to midnight on some days – literally! I shot this after work with my multi-talented friend, Martin.
Unlike many trends that come and go, you probably already have a few items in your closet that you can use to switch up the look. Mine are a bomber jacket and track pants. The bomber is a simple way to update your seasonal arsenal that you can throw on during the day or later in the evening. Opt for a neutral colour and look for a finish or details that make it a little bit more unique – the one I'm wearing is in a scuba fabric.
Track pants are the most versatile of the three because they look just as good for brunch as they do for dinner – I dressed mine up with a pair of pointy suede pumps. If I had a long day ahead of me, my Puma Basket Heart sneakers would be my go-to pair as I've had them on heavy rotation lately. If you want a night in at the bottom but a party at the top, ditch the bomber and opt for a structured top or shirt to switch up your look.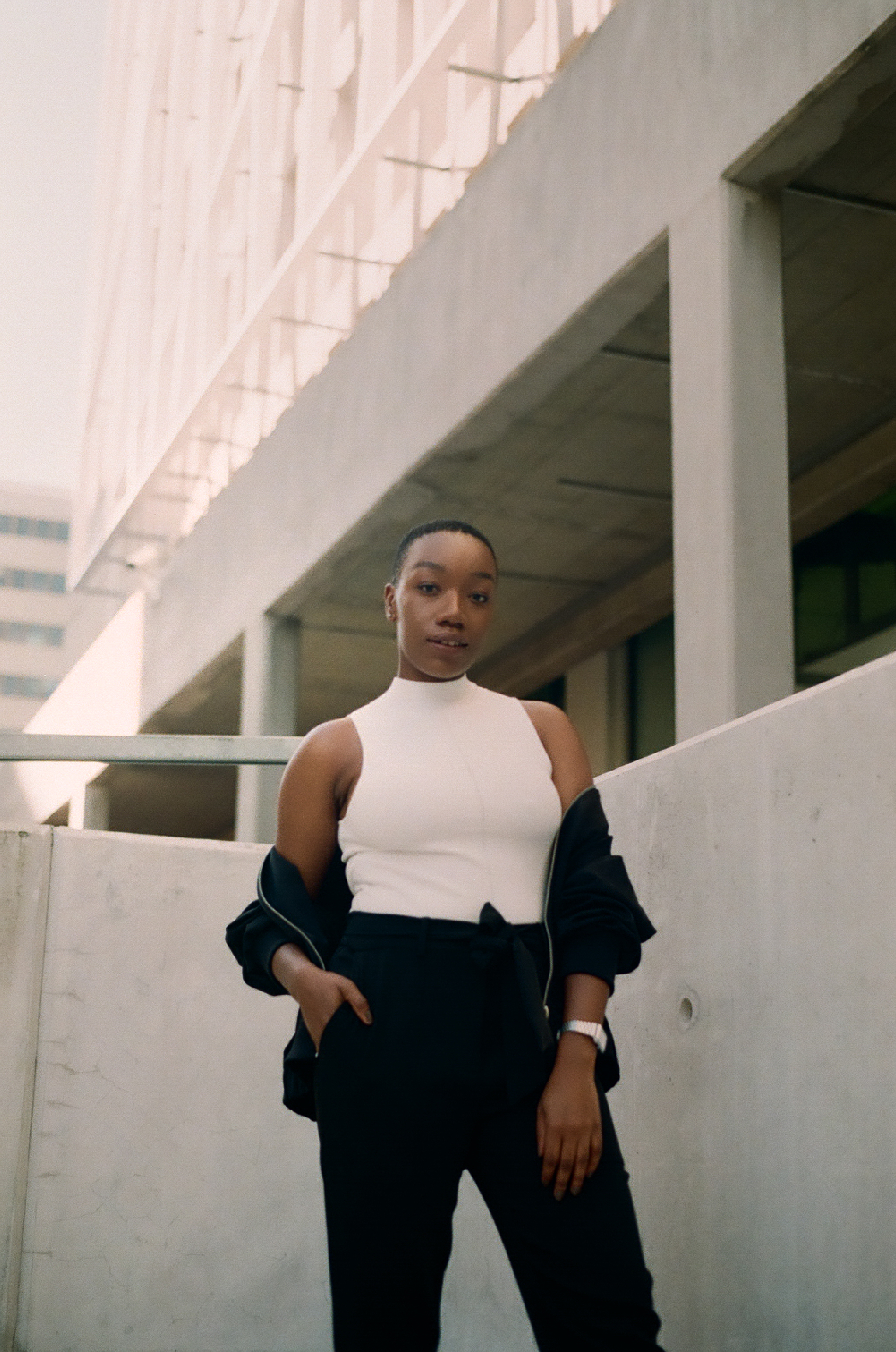 Outfit deets:
Top – Witchery
Pants -Country Road
Bomber Jacket – Witchery
Shoes – Woolworths
Shot and edited by Martin Magner.
Dare I say "I'm back!" then casually switch to radio silence again? So until next time…
xx
Sedi