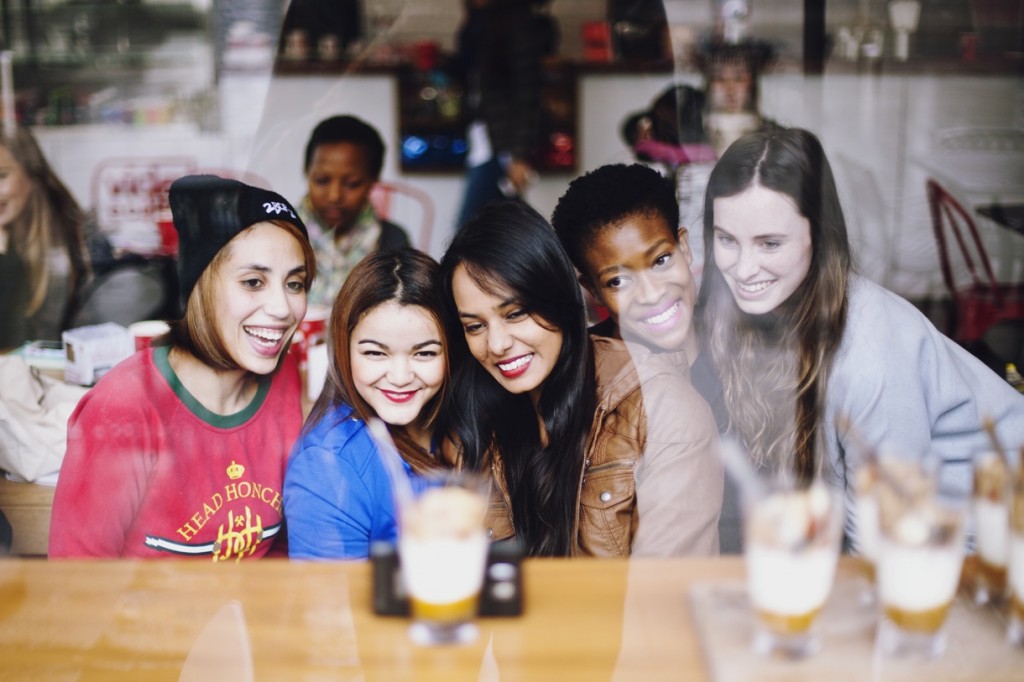 Last Saturday I attended the first ever #BBLOGCLASS presented by Talya Goldberg, Founder of TGETHER, and Amy Scheepers, fashion photographer and blogger. I had literally been counting down the days till this class since Talya whispered in my ear at the #MrPVIP Winter Edit launch that she and Amy were thinking of doing a class, finally the day arrived.
On a gloomy Saturday morning I made my way to the lovely Vida E Cafe in Woodstock at the Boulevard Office Block where the blogging class was being held. I was greeted at the door by the friendly Gabi Goldberg, Talya's sister and blogger of The Gold Standard and The Chocolate Standard, who gave me my goodie bag. I was itching to tear it open right there and then but thought that I would wait for the other newbie bloggers to arrive – yes, I was the first to arrive, yes I am an eager beaver! I was super excited but also anxious and nervous to meet Amy, who I had not met yet before the class, and the other newbies. Due to my eagerness, I was able to grab a seat right in the front and also calm my nerves before everyone arrived.
Once everyone arrived, just before Talya and Amy started us off, we all took a peek at our goodie bags and proceeded to make our social media followers jealous with our endless photo updates. It was to no surprise that our goodie bags were filled with all things amazing. Amy & Talya and the lovely sponsors: Elle Magazine, Ruby Box, Mr Price and Vida E Cafe really know how to spoil a girl.
Nifty250 was also at the class as they were live printing all the photos that we posted on Instagram that morning, this was amaze! Bloggers being bloggers, we began instagramming the life out of… Well… EVEYTHING!! from the goodie bags to the nommy mini food provided by Vida, which we eventually ate after taking as many photos from every possible angle. I honestly felt normal for the first time because I could take as many selfies and photos of everything without feeling a little lame as I usually do in reality. We took millions of selfies, and ordered endless cups of cappuccino's and hot chocolate's at the open bar to keep us warm and to get the necessary jolt of energy to get us through the early morning – Yes, an open bar at the Vida! ANOTHER great perk, jealous yet?
Talya and Amy did an incredible job of breaking down each section of what blogging is about, how one can improve their blog and how to go above and beyond being a blogger. I learned that there is more to blogging than just putting together look posts and walking around with an expensive camera around your neck every day. I left the event feeling so inspired and ready to make big things happen. Hearing what Talya and Amy had to say about the industry and where we could get in a few years' time was definitely a confidence boost because many newbie bloggers like myself get put down quite often by those who don't fully understand the concept and culture of blogging.
I really love that the class was an intimate group of 20 newbie bloggers. This allowed for us to network and exchange experiences without being overwhelmed by a crowd of many intimidating faces. It was also great that the attendees were a mixture of soon-to-be bloggers and OG's (like myself, ha!) who just needed a few tips and tricks here and there to push their blogs to TGETHER standards 😉 I would really encourage other newbie bloggers around South Africa to take the opportunity to attend one of these classes when they do visit JHB & DBN & CPT (again) because you won't get insider information like what is shared during this session anywhere else!
Congratulations to my new Blogger Mommas on an incredible new venture! I can't wait to read the experiences of the other attendees and other newbie bloggers around South Africa! I think I might actually attend another one, it was that much fun!!
I had the best time ever … can you tell? 😉
(sooo my camera is broken and all the lovely photos i took are on there, these are some of insta favs from the day!)
xo
Twiggy
(header image source: Shades of Gold)