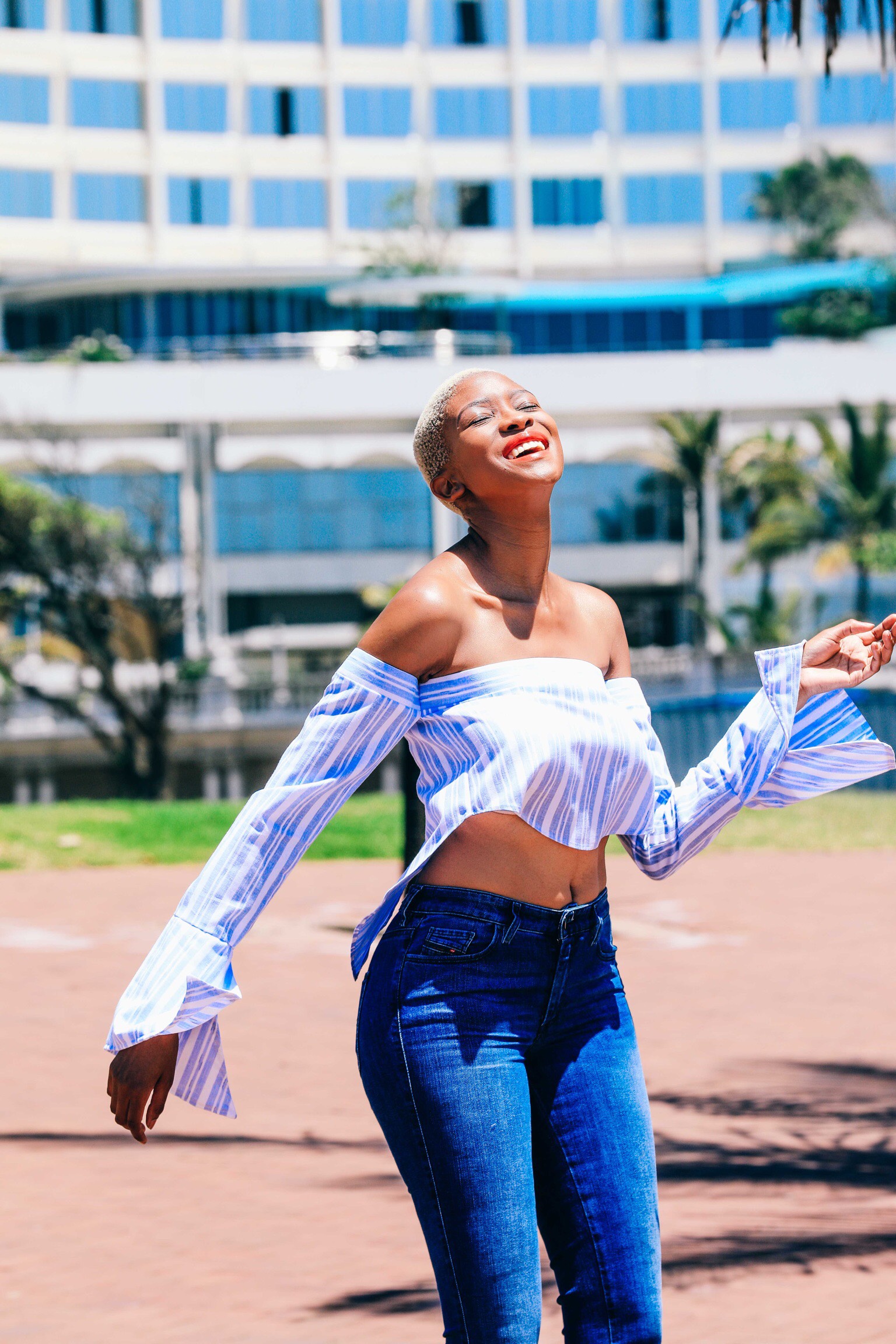 Blue jeans and a stripped shirt. Classics. It is almost quite easy to hit the nail on the head when pairing these two but it is also very easy to look boring like everyone else but once again Matte Nolim to the rescue. There's literally nothing like the perfect Summer look, bright lippy and a smile to lift one's mood on a gloomy day.
I had been away from home for a good 3 weeks, working in and around Joburg for Tastemakers. I finally ended up in Durban to end off a very long two-week long tour with some travellers from abroad. I was miserable. I don't think I have been this homesick since the day my mom and aunt dropped me off at boarding school in Bloemfontein in 2006.
It is quite easy for outsiders to see the different people I get to hang out with, places I visit and things that I get to do on a daily basis and automatically think that my life is fine and dandy. Most times it is but other times it's not. There are many moments where I would literally kill to just lay on the couch the whole day in front of the tv and eat Mama Moli's delicious meals in between my naps.
I was in Durban from last Thursday and was to return home on Sunday. By Saturday all I wanted to do was ditch the group and spend the whole day in bed. Not only was I homesick but I was also suffering from the worst ear ache. So what do you do when you're feeling under the weather but have to show up and make sure your guests are having a good time? You get up, get dress up and look the damn part! I spent most of my time on the trip in my adidas training tights, Vans and tee but on this particular afternoon I decided to pull out another new fav, my Matte Nolim off the shoulder stripped shirt with bell sleeves. It's actually amazing how a great outfit can lift your mood! I genuinely don't know how to style half of the clothes that I own but opted to style this unique shirt with a pair of flared Diesel jeans that literally fit my booty like a glove, s/o to that extra stretch in the fabric!
The sun was shining, my highlighter was fleeking and I was able to face the world for a few hours. I actually can't wait to rock this look again.
xo
Twiggy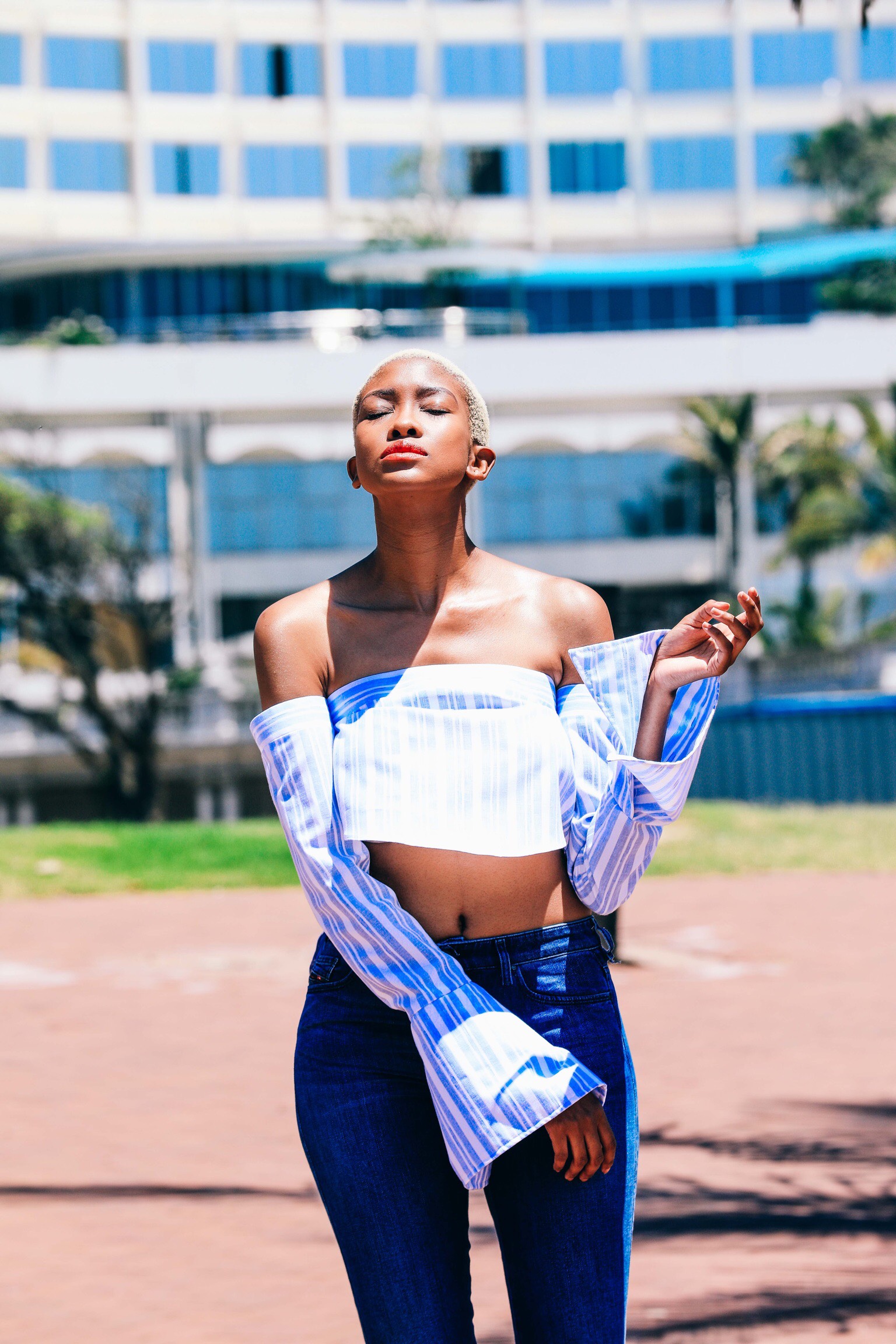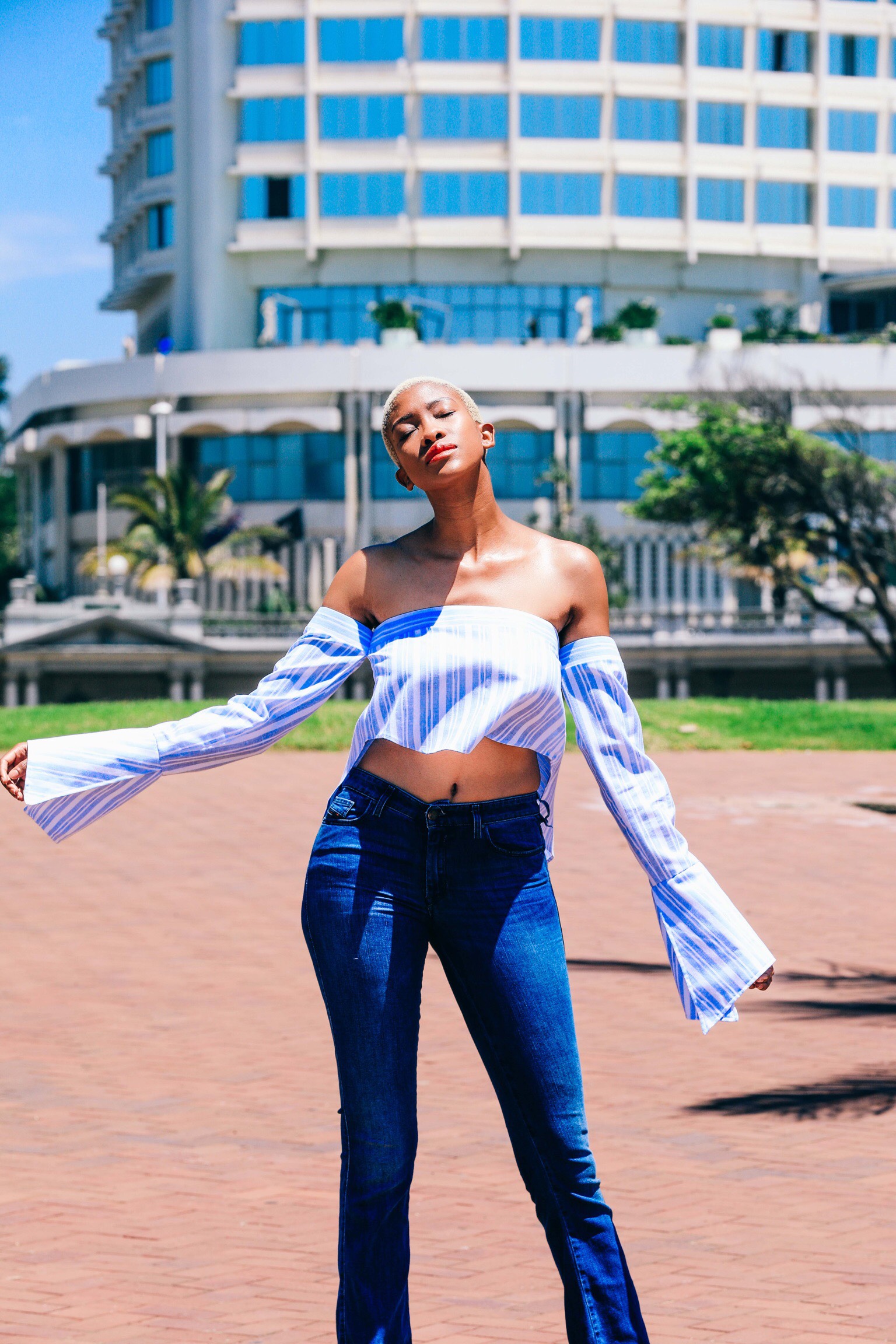 Photography: Austin Malema
Off Shoulder Shirt: Matte Nolim
Flare Denims: Diesel
Shoes: Kurt Geiger at Spitz