If there is one valuable lesson that I learnt at varsity, it's the importance of keeping time
Every morning before class, my friend Reuben would walk out of his res, greet me and head to campus. One day he approached me and asked, "Twiggy, why do I always see you out here waiting. Who are you waiting for and why are they never on time?" I told him that I was waiting for my best friend at the time so we could catch a jammie (the bus) to campus together. "But Twiggy, she is always late. You are always waiting. Do you realise that her being late all the time is a sign of disrespect? She doesn't respect your time meaning she doesn't respect you. You sitting here is time wasted and time is money."
I'm generally really good with time because my mother is pyscho when it comes to tardiness but since that brief conversation with Reuben, I literally made sure that I took those words to heart and never disrespected anyone else's time. Keeping time is easy, we have alarm clocks, cellphones and watches but why not have a pretty accessory on your wrist that adds to your outfit looks and also ensures that you stay on time, at all times?
I'm not one for accessories but you will always find a watch on my tiny wrists, right now I am currently obsessed with my Daniel Wellington rose gold Classic Sheffield watch with a black leather strap. This classic and minimal time piece comes in silver too and the straps are interchangeable which I love – which reminds me, I totes need a brown leather strap!
Use my discount code SleepDW e on the Daniel Wellington site and get 15% off your next purchase. 
xo
Twiggy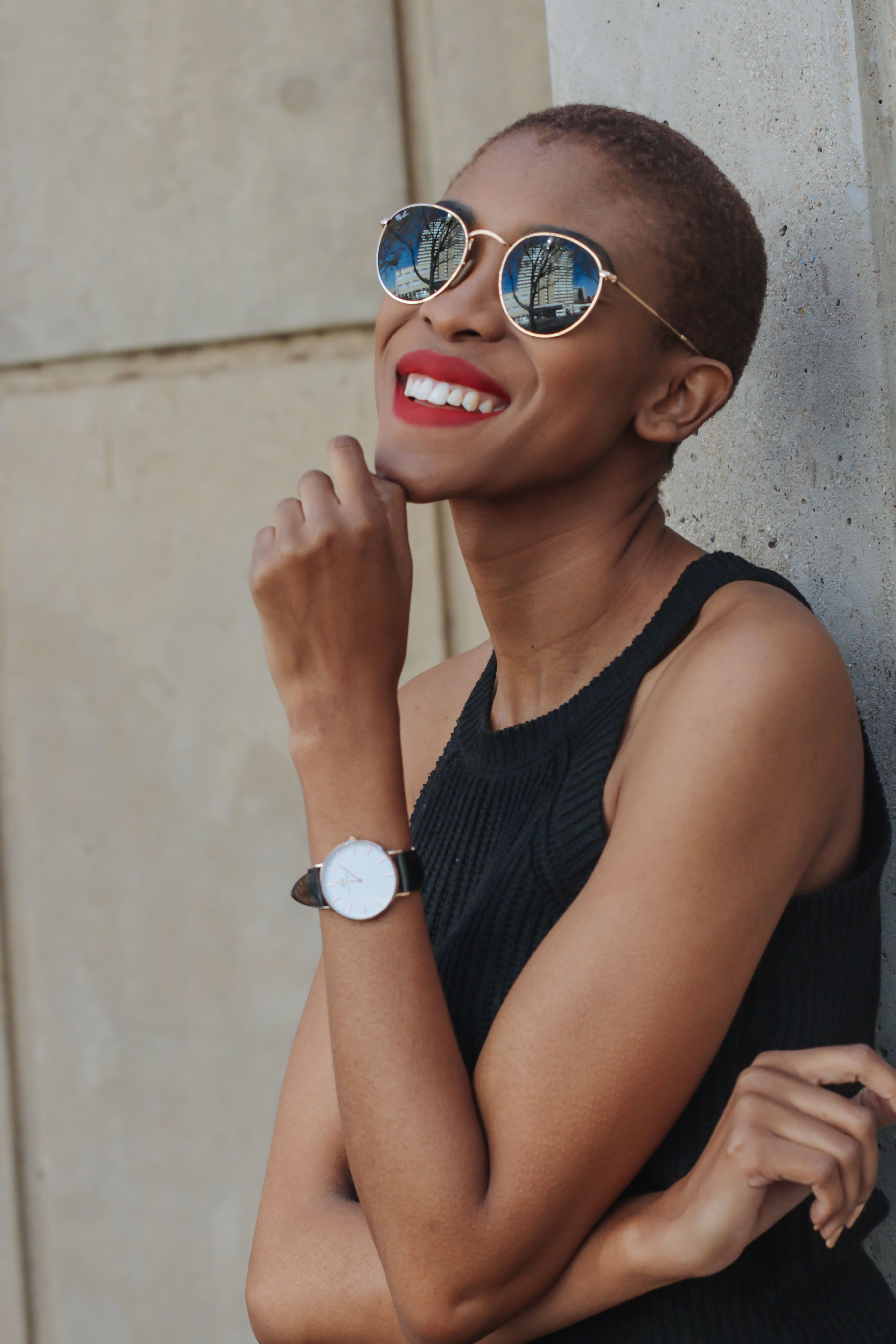 Photography: Cedric Nzaka
Sunglasses: Rayban @ Sunglass Hut 
Top: Legit 
look out for full outfit in next post!