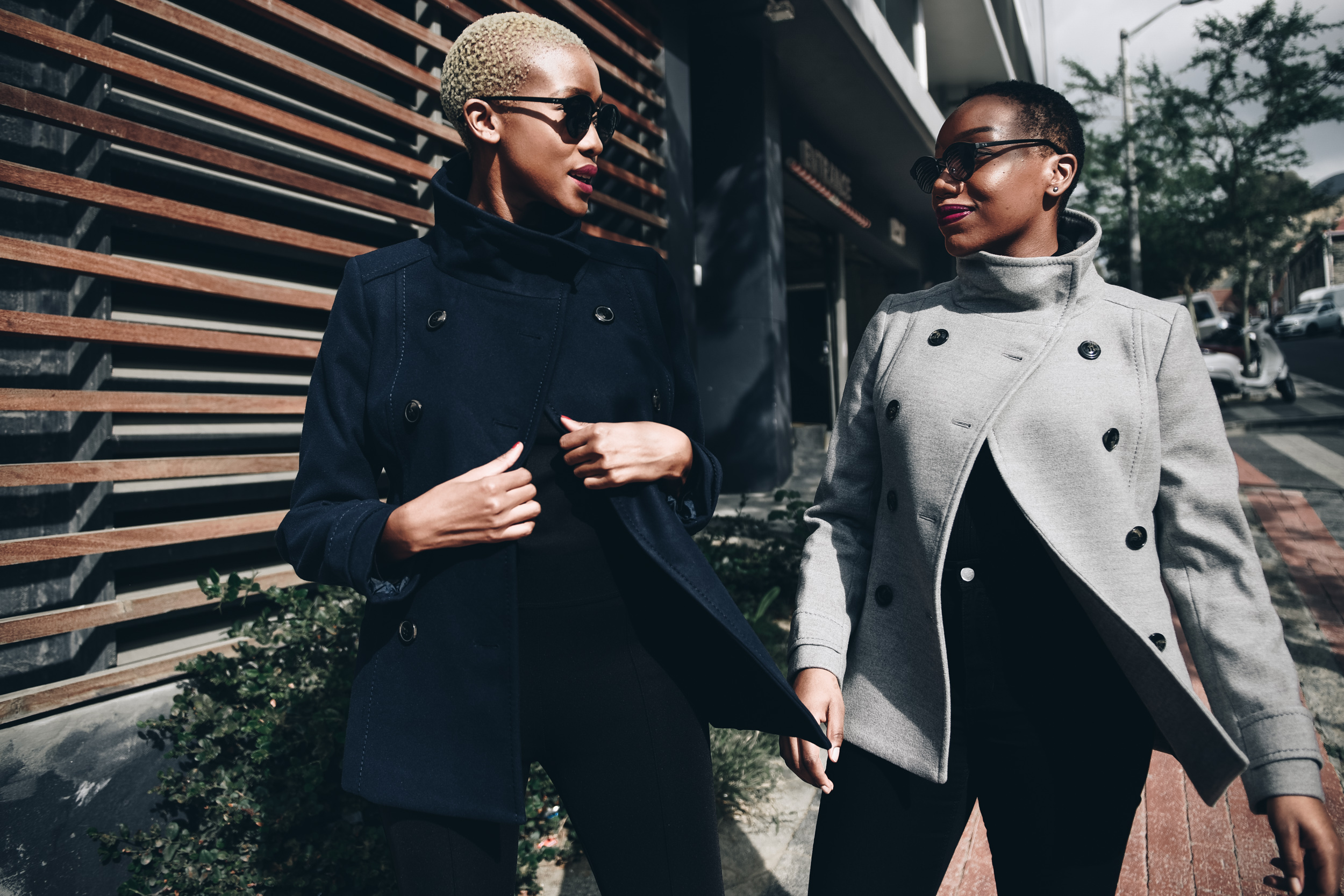 Winter is touch and go when it comes to fashion. The temptation to look good all the time can be underwhelming and the temptation to look cosy af can be equally overwhelming. But with all the options available, there's actually no excuse to look like you rolled out of bed or you'll be spending the whole day on your couch with a cup of something warm and delicious. If the latter could be you, don't fall in the trap because we're here to help!
We've got all the trendy coats of the season out the way so let's take it back to the classics. Not sure what we're talking about, check out part 1 of our winter coat series. Originally work by sailors and fisherman to protect them against the harsh weather conditions at sea, this woollen piece of goodness is a durable and versatile staple of the cooler months. You can basically layer it on top of anything whether you're at the office or running errands on the weekend. Gents, this one also works for you: pair with tailored trousers, a shirt and your fav formal shoes or slim fit jeans, a sweater and some kicks for the weekend.
Tip: it works with almost anything but stick to a slim silhouette to avoid looking as cold as it really is outside. 
Same but different is the overcoat; a cover up that has stood the test of time. This was one of our favourite looks! We both decided to veer away from a neutral palette and looked for something with a bit of texture and in a few sizes bigger. Elongated sleeves and shin-grazing length gives what could otherwise be a very tailored look to another level. Mohair in emerald green and navy paired with patent boots create a contrast that could brighten up a dull day. Will plaid ever die? Try a monochrome version to wear it in a modern way like Twiggy.
Last but not least is the duster (aka the frock coat). I think we looked like spies ready to take all your money here…or maybe just two sisters off to get some brunch on a cloudy Saturday morning, whatever works for you.
And that wraps it up. We hope you've found some new favs or finally know which jackets you'll be spending your money on this winters. If you're still confused, check out part 1 of the series for some inspo!
Jackets from H&M
Shot by Niquita Bento
xo
Twiggy & Sedi