I was asked by Superbalist to compile a list of my top fav Instagrammers for this week's #FollowFriday. A lot of feeds seem to look the same lately so selecting 5, well 4 was a bit tricky for me. What my sissy had to say about this made my selection process a lot easier…
"If you could only follow 5 people on Instagram forever, which would you survive without seeing."
So here is my list, all of my favourite Instagrammers  known for one thing in particular that makes their feeds unique. As a lover of Instagram and photography, I try to incorporate these styles in my own unique way on my personal Instagram feed.
Margaret Zhang
Handle: @margaret_zhang
Followers: 506k
Known for: Flat lays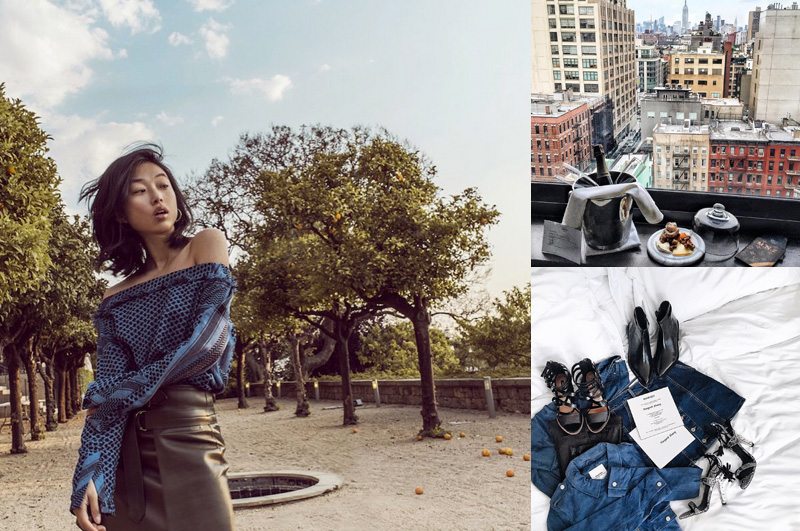 Writer/blogger, stylist, photographer and sometimes model. Margaret Zhang is one of the most respected in the fashion blogging industry. Most know her from the E! reality tv show, Fashion Bloggers but what caught my attention was her street style, perfect aesthetic, attention to detail and her amazing flat lays and overhead shots on Instagram. Oh, and she's a law student too! How she manages to juggle career and school at the same time is beyond me. She's basically super woman and I want to be her when I grow up!
Brittany Wright
Handle: @wrightkitchen
Followers: 109k
Known for: Food gradients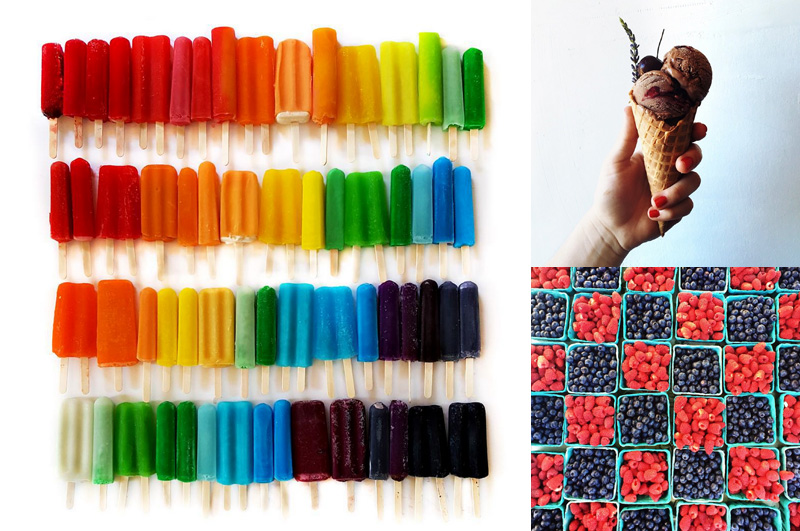 Photographer and food stylist. Known for her colorful food gradients that are created with just about any type of food. Her page will have you salivating. She takes food styling to another level; not just your average plate of food. I definitely want to take up food styling at some point in my life so she's definitely someone I look up to for that because of her unique take on it.
Yanin Namasonthi
Handle: Pretty Sickly
Followers:141k
Known for: unique #OOTD taken on her porch
Yanin is a fashion blogger and youtuber (vlogger) who oozes cool. Her #OOTD snaps are almost always taken inside/outside her home, giving them that personal touch. Making her style very attainable for anyone. Her sick tattoo sleeve and her laid back Tomboy chic style makes dressing up look effortless.
Didi Monsta
Handle: lifewasneverthesame
Followers: 4047
Known for: colorful hair + slick dance moves
Stylist, Designer and influencer. Known for his colorful hair and playful personality, these echo through his Instagram feed. Didi is probably one of the most underrated fashion influencers in Johannesburg. If one were to walk around Braamfontein, it is quite obvious that the youth of the city look up to him as a style icon.
Tshepang Mollison (me)
Handle: TwiggyMoli
Followers: 2830
Known for: Popular hashtags: #twiggyisafattie, #baesinjoburg/#baescapetown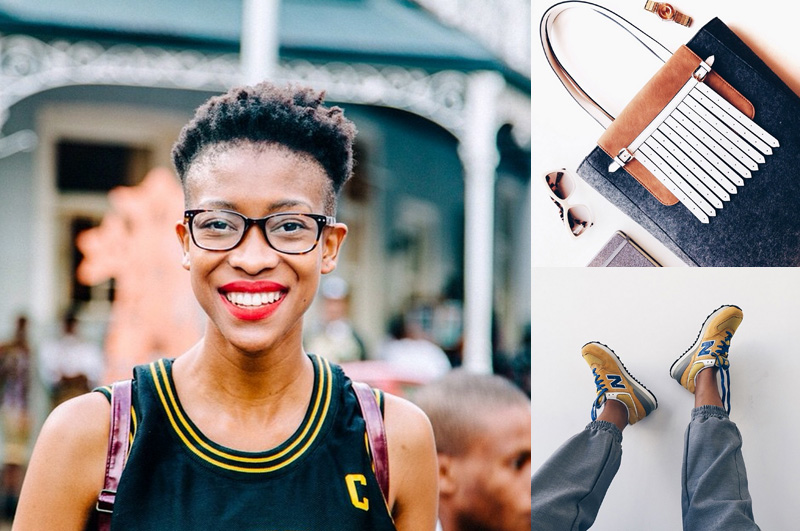 23 year old fashion & lifestyle blogger of Sleepless in Soweto. My Instagram feed is all about food, photography and my (sometimes) my wild lifestyle shared with my sissy (@Sedi_Ramone). Whether it is a sneak peak into my nights out or the insane meals in eat on the daily, mostly made by my mom (@MamaMoli). My feed gives my followers a personal look into how I live my life everyday. Not curated in any way, I think it is important to still have fun with my photography and Instagram feed.