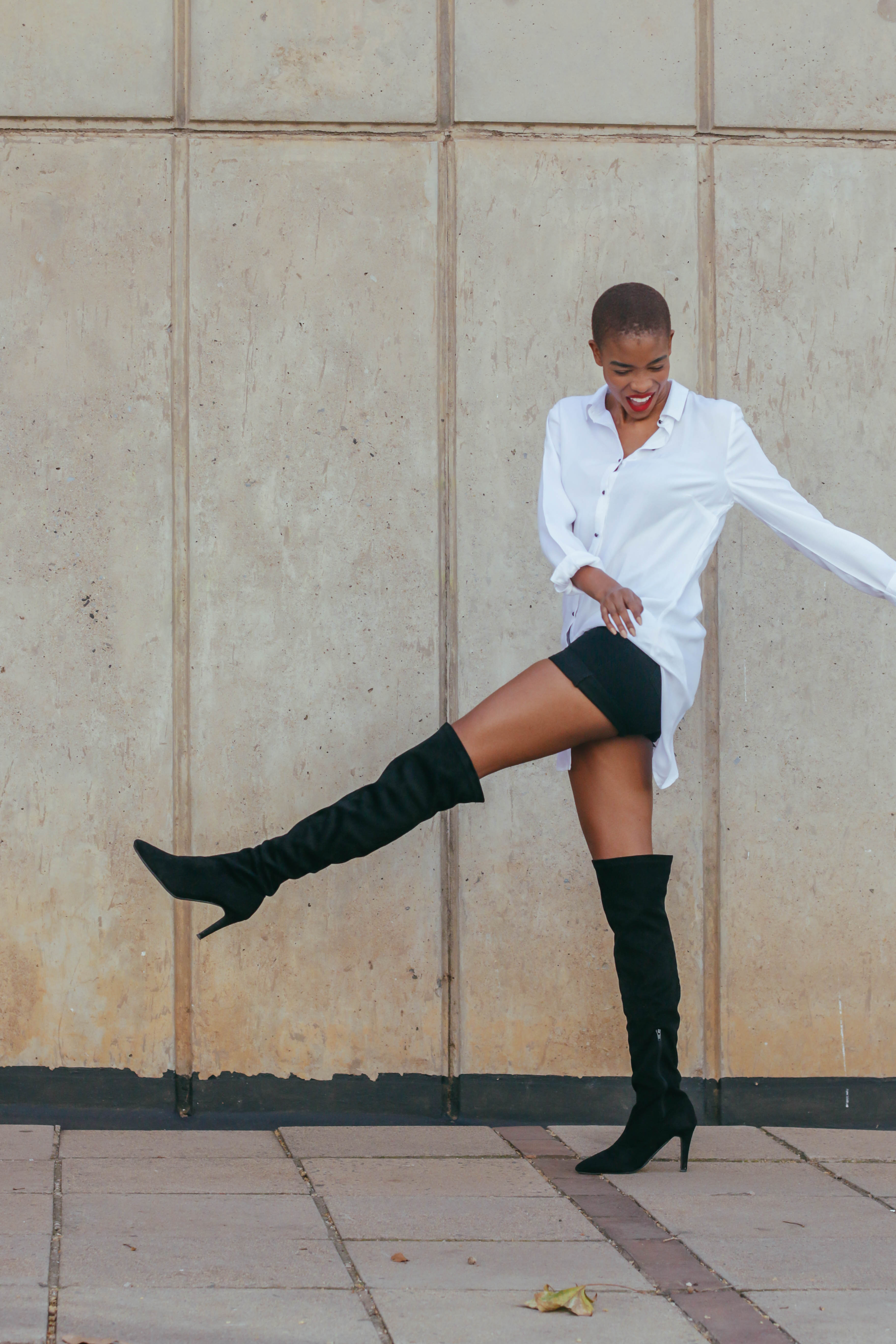 Winter feels like the longest season if you're like me and don't appreciate the constant chill. It's July and we're still experiencing cold fronts, early mornings and late nights are literally freezing, however, we are blessed with a little sunlight and warmth in the afternoons; being aware of this is important so that you can plan  your daily outfits accordingly.
Transitional items are a must in every woman's closest. These are items (clothes or shoes) that can be worn when it's very chilly but can also transition to be worn on warmer days which we will start experiencing as the Winter days start filtering out.
My Go-To transitional item this Winter has been my over the knee boots from LEGiT. I literally wear them with everything, over my skinny jeans to take my casual look to a new level, with an over-sized tee or an oversized shirt as seen in this look post. I love this look because it works really well for an afternoon razzle on a warm day and can easily be turned into a night-time look by simply throwing over a coat as it does get chillier in the evenings.
I have really long legs so chances are these boots could be thigh highs on someone else. These boots are a great investment simply because they aren't a boot that can be worn in winter only. Put a spin on your looks with your Over The Knee/Thigh High boots and wear them to work, with a sweater dress or borrow from the 90s trend and pair them with a micro mini.
How would you style your over the knee/thigh high boots?
xo
Twiggy Moli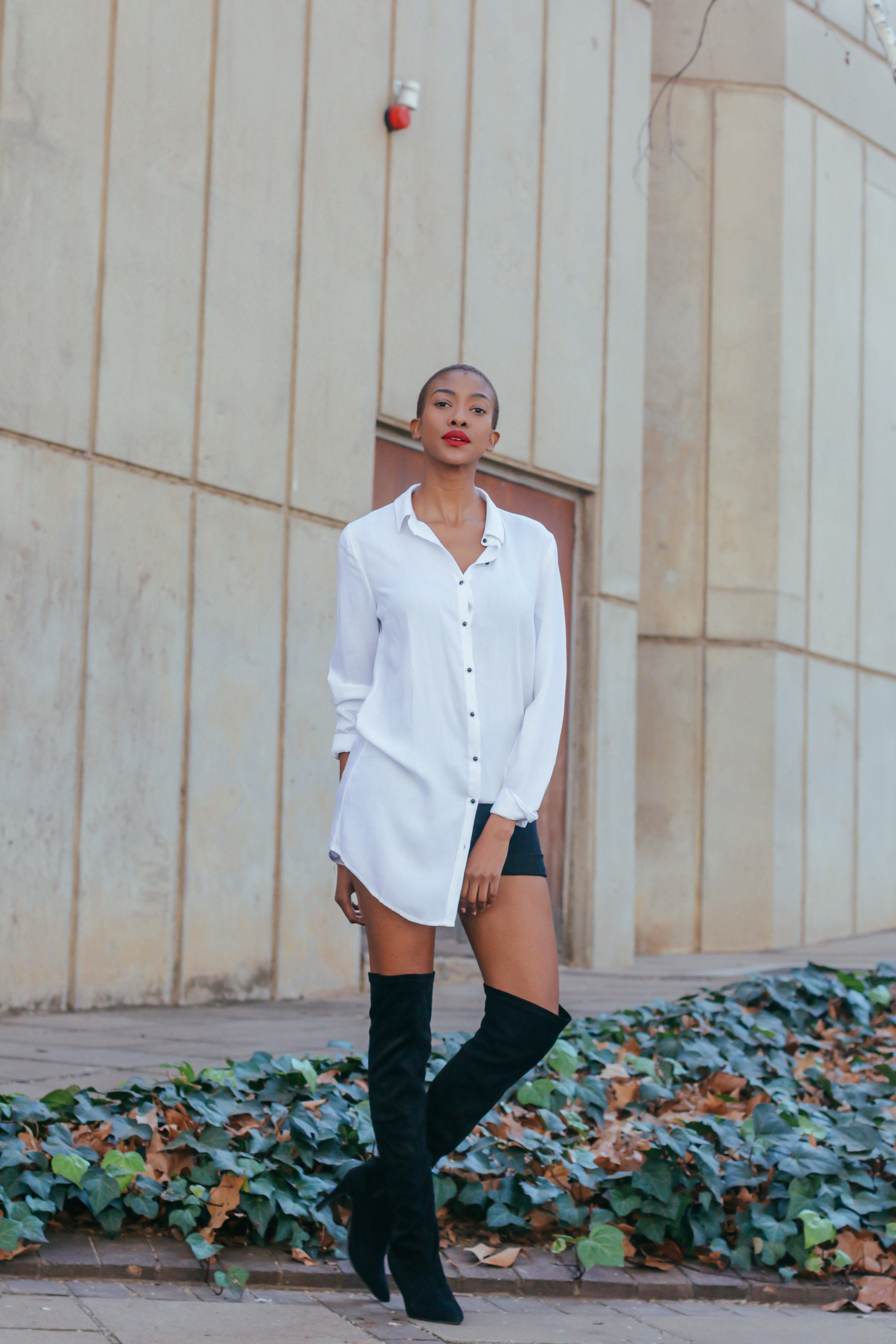 Photography: Cedric Nzaka
Shirt: LEGiT
Shorts: Old cut up jeans
Boots: LEGiT