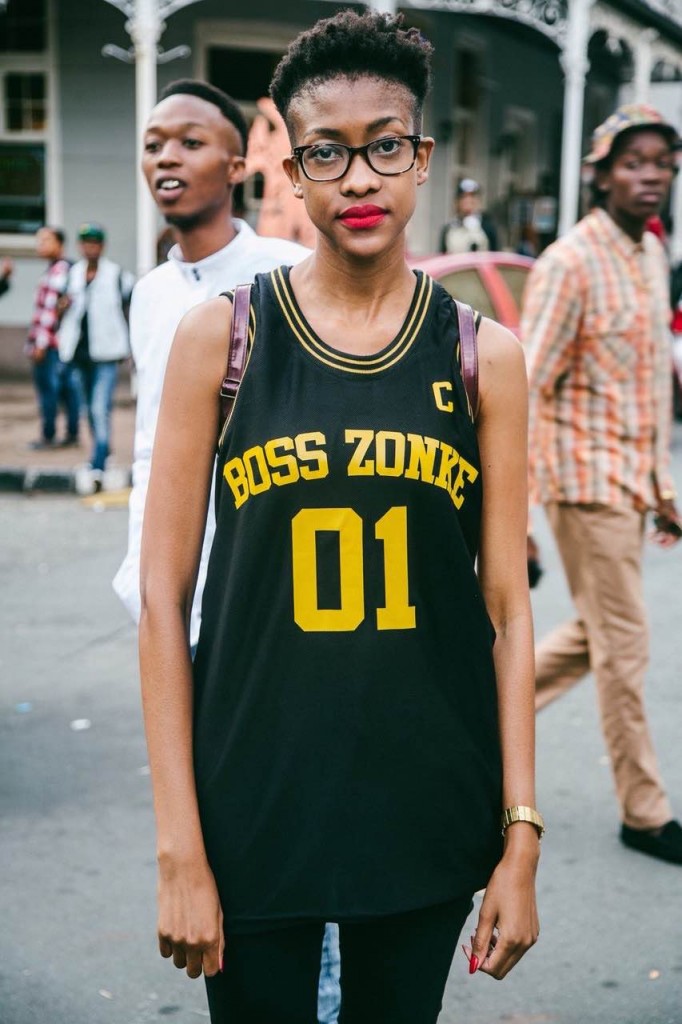 A couple of Saturday's ago saw me taking part in something that I swore to never be involved in, the shooting of a rap star's music video. However, this wasn't just any random rapper's music video, it was for Joburg's favourite bearded man, Riky Rick.
As most of you who follow me on social media will know, I've had the biggest crush on him for the longest time so when he asked me to join him  on set to shoot bits of the video, I couldn't refuse. Especially because it was being shot in my hood, Soweto. Who wouldn't want to have the Sleepless In Soweto beaut in their video anyways? LOL! The shooting of this video took place in three different cities: Durban, Cape Town and Johannesburg where Riky involved most of his closest friends from those respected areas to do cameos.
I arrived feeling quite fragile on that 
Saturday afternoon
, I had been out the night before, to find some of the coolest youngins from around Soweto waiting in anticipation to meet Riky Rick in person and to shoot the music video for his smash hit,
Boss Zonke
. The fans could not contain their excitement when Mr Makhado finally arrived. It was lots of fun, I really love how he involved all of his fans, young and old!
I had the honour of wearing a swaggy 'BossZonke' basket ball vest with my doc martens, I had never worn them with their yellow laces, this was a perfect combo really. Many of the fans came up to me to ask where on earth I bought the vest or where I got it. I definitely hope this opens up thoughts to release more of these for the fans to buy and wear.
I definitely wanted to show off my combo so I went to check out the 'swank swank tournament' that was taking place in Braamfontein hosted by Riky's brothers, BoyznBucks. This was quite an eventful day for them too as they were shooting the music video for one of my favorite songs,
Mswenkofontein
.
I was spotted by one of my photographer mates in Braamfontein who took some lovely photos of me.
Look out for the debut of the Boss Zonke video 
tomorrow night
 on Turn Up hosted by Scoop on Channel O !
xo
TwiggyMoli