Being fun-employed comes with many disadvantages. You go through super busy months which means you're working everyday of the week, even on weekends and other times you find that you have a couple of weeks where you have lots of time to spare. It is literally the most important thing to take some time off and go find inspiration for the any possible passion projects that you might want to venture into when that free time opens up.
I love Cape Town, I lived there for 4 years when I was studying towards my undergrad and post grad degrees. I try to go back twice a year just as a way to take time off the hustle and bustle of Joburg and also to visit friends who still live there. This time around I decided to go to Cape Town for more than a weekend. I spent around 10 days in the Mother City and during this time, I decided to hop from one digs to the next as a way to give people planning on visiting Cape Town various accommodation options for their future trips.
I stayed at 3 different places, a hotel, a backpackers and an airbnb. See my quick reviews below and perhaps you might want to stay at one of the pretty spaces in the future.
Once is a hostel/backpackers that is usually occupied by foreign exchange students . Situated above the very hip and popular Your Truly, it is almost impossible to stay locked up in your room while you're there. The good tunes and laughs from  downstairs will give you FOMO for a cold beverage and conversations with whoever is downstairs.
I stayed in one of the lovely private rooms with an ensuite bathroom. All the rooms include free breakfast downstairs at Yours Truly, free, super quick wi-fi, access to a self-catering kitchen and a 24 hour reception.
What I really loved about Once was the sense of community and the lovely daily activities that are set up for the guests. Had I known of this prior to my visit, I definitely wouldn't have made my plans and just followed the activity wall. The activities include hikes up Lion's Head and trips to the beach. A lot of stuff that I definitely did not make time for when I was still a student.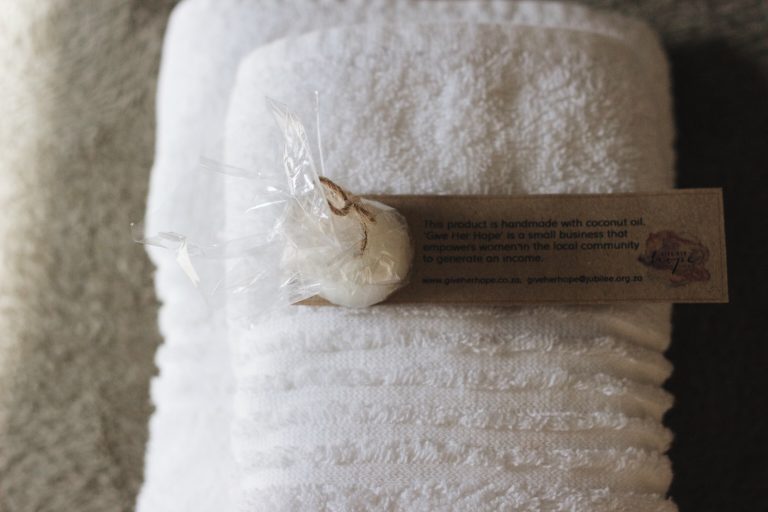 I always used to drive/walk past The Grand Daddy Hotel when I was a student. Unaware of how stunning it actually is inside. The Grand Daddy Hotel was my first stop on my trip and for the most part of the weekend, I spent it indoors in bed. The super cosy room is perfect for peace of mind. Unfortunately during my stay the open air cinema and bar were not in use as the rooftop was being used for a private function. I was however allowed to go take a sneak peak upstairs before checking out.
Breakfast is served at Thirty Ate I immediately fell in love with the copper finishings and kinda sorta, didn't want to leave once I was there for meals. One would think that the Long Street noise would filter down into the rooms but that does not happen so this is honestly the perfect sanctuary.
Oh oh oh! Also, feel in love with the velvet furniture!! definitely a highlight for me, random but lovely.
My bestie, Sedi and I stayed at the lovliest home in Greenpoint that we found on Airbnb. We were very skeptical to book via Airbnb after reading all the negative things that had been shared via social media but we took a chance anyways. We booked and a few hours later our host had accepted our request and was already sending us an itinery of things to do over the weekend.
I think staying at an Airbnb is by far the best choice especially if you are away with a group. You can have friends over, cook your own meals stay up, stay out as if you are at your own home. Being the bloggers that we are, we chose this home specifically for the lighting and decor. It was stunning! I would definitely book the same home over and over again for trips to come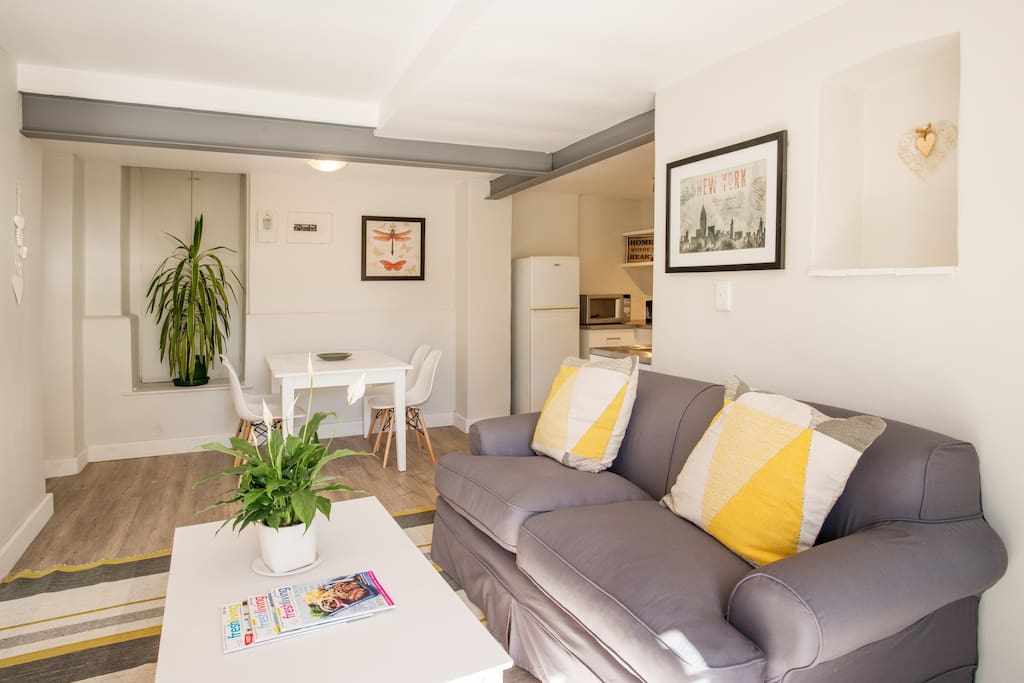 Which space would you choose to live in for a few days?
xo
Twiggy