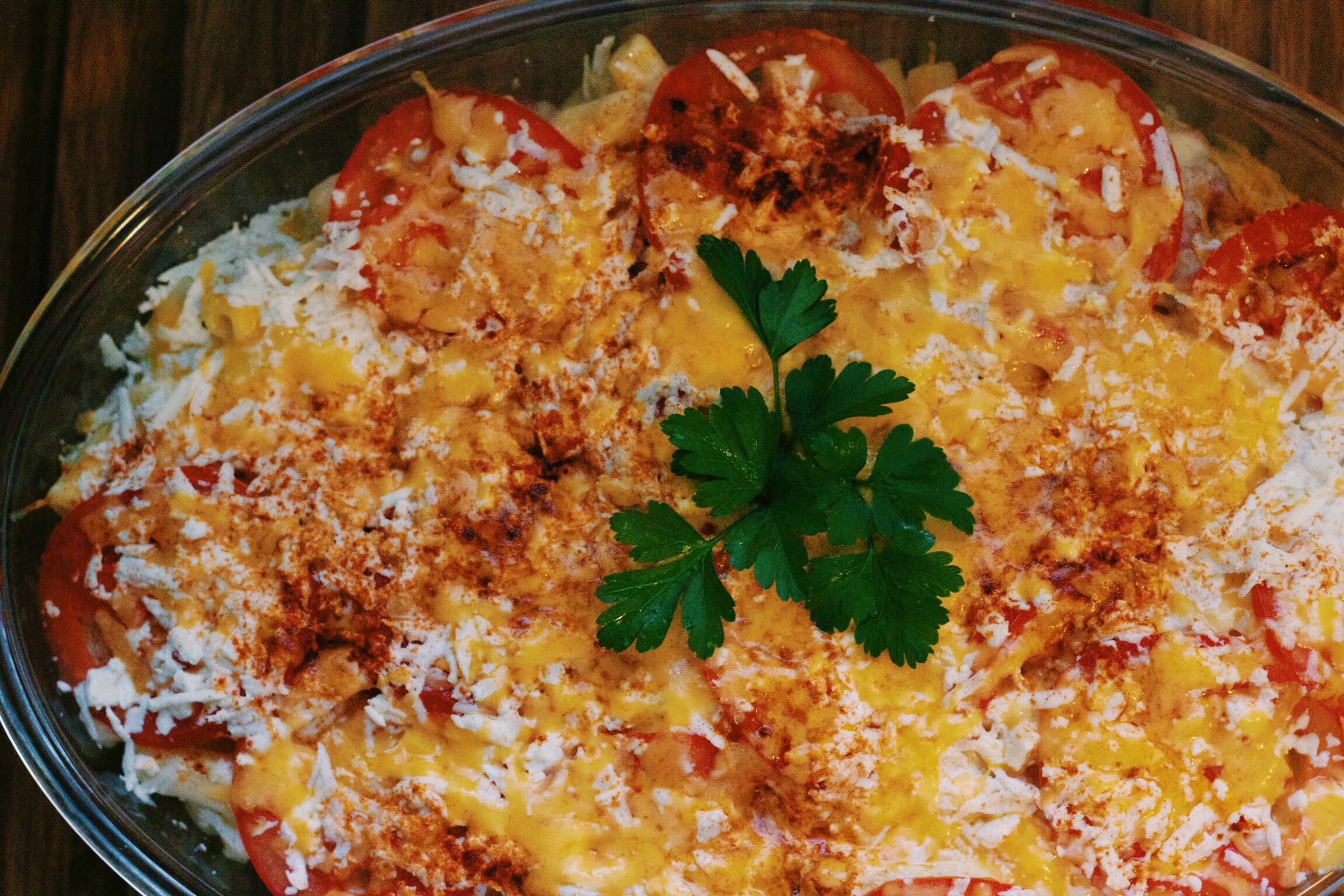 #twiggyssafattie, search the hashtag and you will see just how much I enjoy really good, decadent food. Whether it's a yummy meal shared with friends at a restaurant or a meal that has been prepared by Mama Moli, I snap almost everything that goes into my mouth so being tasked with this came to me as no surprise.
I have teamed up with Clover to create a delicious Winter meal using their Feta cheese as an ingredient. Clover Feta can be used in almost any meal and fortunately for me I live with a star chef who was kind enough to assist me in creating a simple yet filling dish. For those of you who have been crying for one of Mama Moli's famous recipes, keep reading to see how you can create her 3 Cheese Mac & Cheese with bacon. Who doesn't love a yummy pasta with a glass of wine on a chilly Winter evening for dins? I know I do.
Ingredients:
3 x Rings of Clover Feta Black Pepper
3 x  cups of Clover Mozzarella Cheese, grated
3 x cups of Clover Cheddar Cheese, grated
3 cups Clover Full Cream Milk
Salt & Pepper
1 x Large egg
1 x Packet Bacon, chopped
1 x  Packet Macaroni
Directions:
Heat the oven to broil.
Use 1 tb spoon of butter to generously coat a casserole dish.
Bring water to a boil in large stockpot.
Add 2 tb of salt, stir briefly, then add the pasta.
Cook until tender and just past al dente, about 10-13 minutes, or slightly longer than package directions.
Drain the pasta, then transfer it to a large bowl.
Drizzle the olive oil over the pasta, then toss to coat; set aside.
To make the sauce, in a small saucepan over low heat, bring the milk to a simmer.
Remove the pan from the heat.
In medium saucepan over medium heat, melt 1/2 cup of the remaining butter, using a whisk to swirl it to ensure the butter melts completely and does not turn brown.
While whisking, sprinkle in the flour.
Continue to whisk until the mixture just bubbles, about 2 minutes.
While whisking, slowly pour the milk in the saucepan.
Continue whisking until there are no lumps.
Bring the sauce to a boil, then reduce the heat to low and season with salt and pepper.
Continue whisking until the sauce reaches the consistency of heavy cream and coats the back of a spoon, about 2 minutes.
Remove the sauce from the heat.
Whisk in 1 1/2 cups of the cheddar cheese and all of the mozzarella cheese.
Whisk until the cheese is completely melted and the sauce is smooth.
Pour the sauce over the pasta and gently toss to coat.
Transfer the pasta and sauce, using a rubber spatula to scrape the bowl, to the prepared casserole dish.
Set aside.
In small microwave-safe bowl, melt the remaining 1 tb spoon of butter by microwaving on high for about 20 seconds.
Add remaining cheddar and all of the Feta cheese; toss well.
Place the dish on the oven's middle rack and broil for 6-8 minutes, or until the edges are bubbly, and a crunchy crust forms on top.
Cool briefly before serving.
It should take you about 35 minutes to prepare and cook this delicious meal.
WIN: I am giving away a Clover Cheese hamper so that you too can prepare your own yummy Winter meal using Want to know how to win? Here's how, It's too easy.
Share this post and tell me how you would use the Clover Feta Cheese in your own Winter dish on Twitter or Facebook. To increase your chances, share a snap of your own Winter meal created with Clover Feta Cheese on Instagram using the hashtag #lovecloverfeta and tag me!
Competition Ends: 30 June 2016
The winner will be selected through a random draw  and contacted via email, so enter as many times as possible to increase your chances! Don't forget to tag me and #lovecloverfeta
xo
Twiggy