Brunching is a worldwide trend that I feel didn't quite catch on in South Africa. Apart from The WKND Social (which is now no more) or heading out to Neighbourgoods Market on a Saturday, us Joburgers don't have many brunch spot options. I am always complaining about there never being anything to do around here so I was very excited to try out something new this past Saturday.
A weekly pop up brunch event has been launched by food-and-beverage events company MANGERmanje. The brunch will be taking place every Saturday for the month of July at the Bannister in vibey Braamfontein – I really wish they had chosen a better venue, but I love Braam so I'm not too bothered about that.
The brunch offered is 3 course, you are given an option to choose 3 out f 5 meals, some sweet and other savoury.  The menu consists of stacked flapjacks with toasted almonds and strawberries; house-made honey granola topped with creamy Greek yoghurt, fresh berries, coconut flakes, chia seeds, candied walnuts and edible flowers; shrimp and grits with corn salsa; curried tofu tacos; and Cajun tater tots served with cheese, chipotle, scrambled eggs and black-bean salsa. The best part of this brunch if I'm being very honest is .. BOTTOMLESS cocktails! The cocktails made from Absolut Vodka, Beefeater Gin, Sol beer and Strongbow Cider. 
My 3 course included the Flapjacks –  super yummy and the perfect starter; the Shrimp and Grits – it was my 1st time tasting grits, soooo creamy and delicious; and the Cajun tater tots – hated this meal, the salsa was placed on top of everything so soggy tots and soggy eggs. yuck.
Cocktails: So you can literally drink as much as you want for 2 hours. That may sound like a very short time but once that time is up, standing up straight may be quite tricky. I was very disappointed to not see descriptions below each cocktail. Although the drinks on offer were all classics, non-regular drinkers wouldn't know what each cocktail is. My selection of 2 bottomless drinks was the Beefeater Singapore Sling along with the Absolut Negronis. The other two options on the menu were the a Solgarita (a twist on the classic Margarita), and a Strongbow warm cider.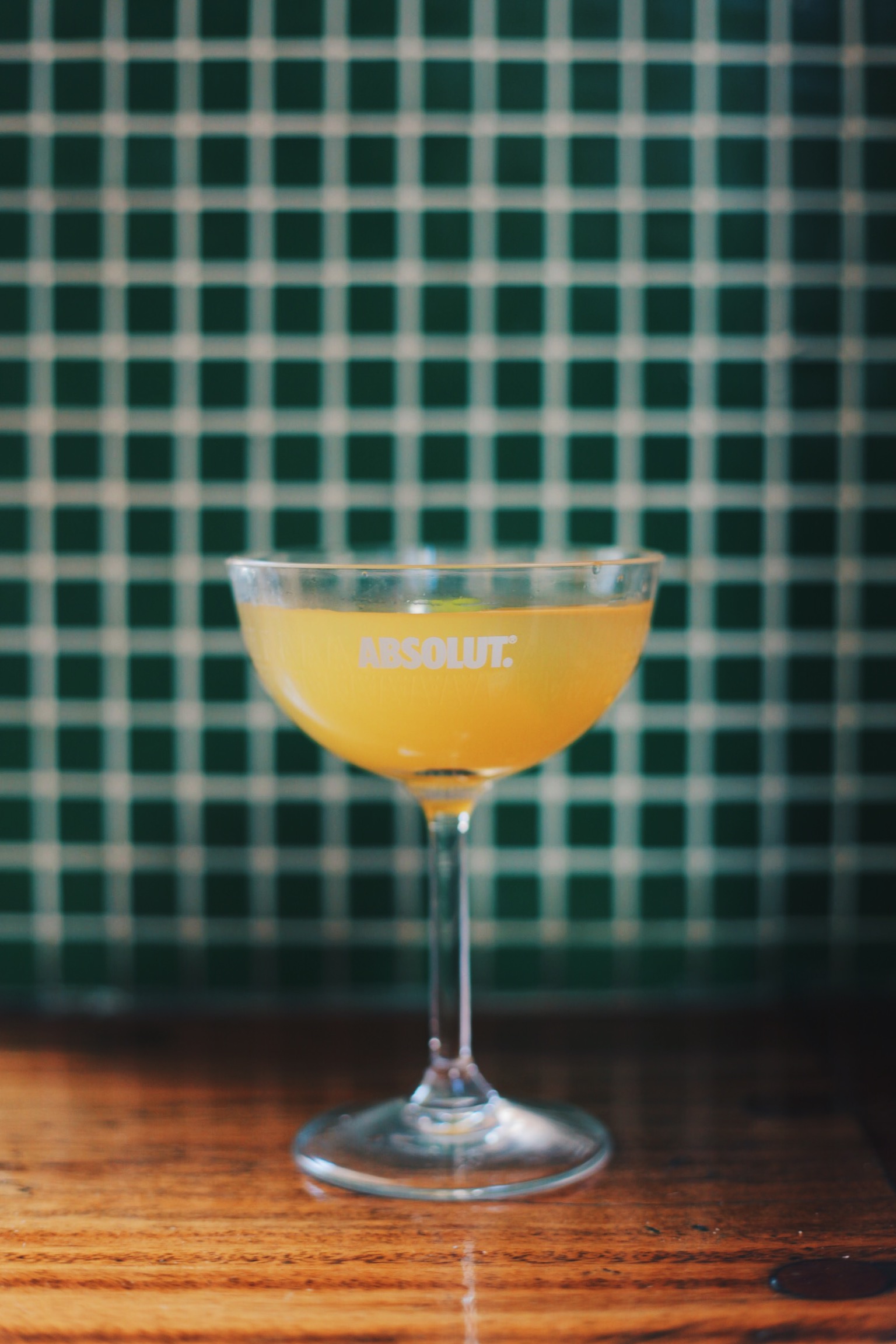 How this pop up brunch works you purchase a ticket for R295 per person, and book a time slot. There are 3 slots each Saturday: 10:00-12:00, 12:00-14:00, 14:00-16:00. That R295 covers your 3 meals and bottomless cocktails, gratuity excluded. The pop up brunch is said to run every Saturday for a month from June 24 to 22 July. I would definitely recommend doing this on a Saturday with your girlfriends, its perfect for catching up, eating, getting tipsy and getting home before the sunsets.
Ambience
Comfy & Casual
Price
Tickets available for purchase on Quicket at R295 per person for three courses
Venue
The Bannister
9 de Beer Street, Braanfontien
Johannesburg

How else would you guys spend your Saturday morning/afternoons out and about?