So who knew that Durban actually has a foodie scene? Not me. I'm usually only in Durban for nightlife events that leave me nursing an insane hangover the next day so I never actually find the time/need to explore the city  during the day. My trip this time around was a little different.
As mentioned in the previous post, I was in Durban this past weekend for the festive Durban July weekend. Most festivities took place from Thursday right through to Saturday giving us the day off on Sunday to see a different side of Durban. I took to Twitter to ask my Durban followers to suggest cool brunch spots that wouldn't be flooded with Joburgers and quite a few places were named which I'm keen to check out during my next visit. A popular one was Circus Cirus Cafe so Bash and I decided that would be the one. To our disappointment it was fully booked, with locals, a new sight for us. We genuinely hadn't seen that many white people, in one space, in Durban. We were super disappointed because it was just the vibe we were looking for with tables overlooking the beach.
Anyways we were too hungry to wait for a table or sulk about the spot being full so we took to our plan b, Afro's Chicken Shop, a spot suggested to us by a mutual friend of ours. I had no idea of what to expect but seeing the entire set up of the trailer serving families and beach goers was really refreshing.  There are mobile trailers in and around Durban but I feel like we chose the best one to eat at as it is the permanent restaurant situated right by the beachfront of South Beach and also a stone throw away from hotels I've actually stayed at before.
On the menu is a choice between grilled chicken strips, chicken burgers, livers, salad or wraps. We ordered strips and a burger, in a tangy lemony flavour, to share with a side of tips (chips) and coldrinks. The service is quick, and the staff is friendly and the food is freshly made. I love that there a shaded area to sit and enjoy your meal right next to the shop. We ate our food then took a nice stroll on the beach to reflect on the busy weekend that we just had. I would definitely suggest this as something new to do in Durban for a different perspective on the city.
Contact: 071 522 3070
Address: 2 O R Tambo Parade, Durban, KwaZulu-Natal, South Africa
Email: info@afroschicken.co.za
Website: http://www.afroschicken.co.za/
Operating Times: Mondays – Sundays 6am – 5pm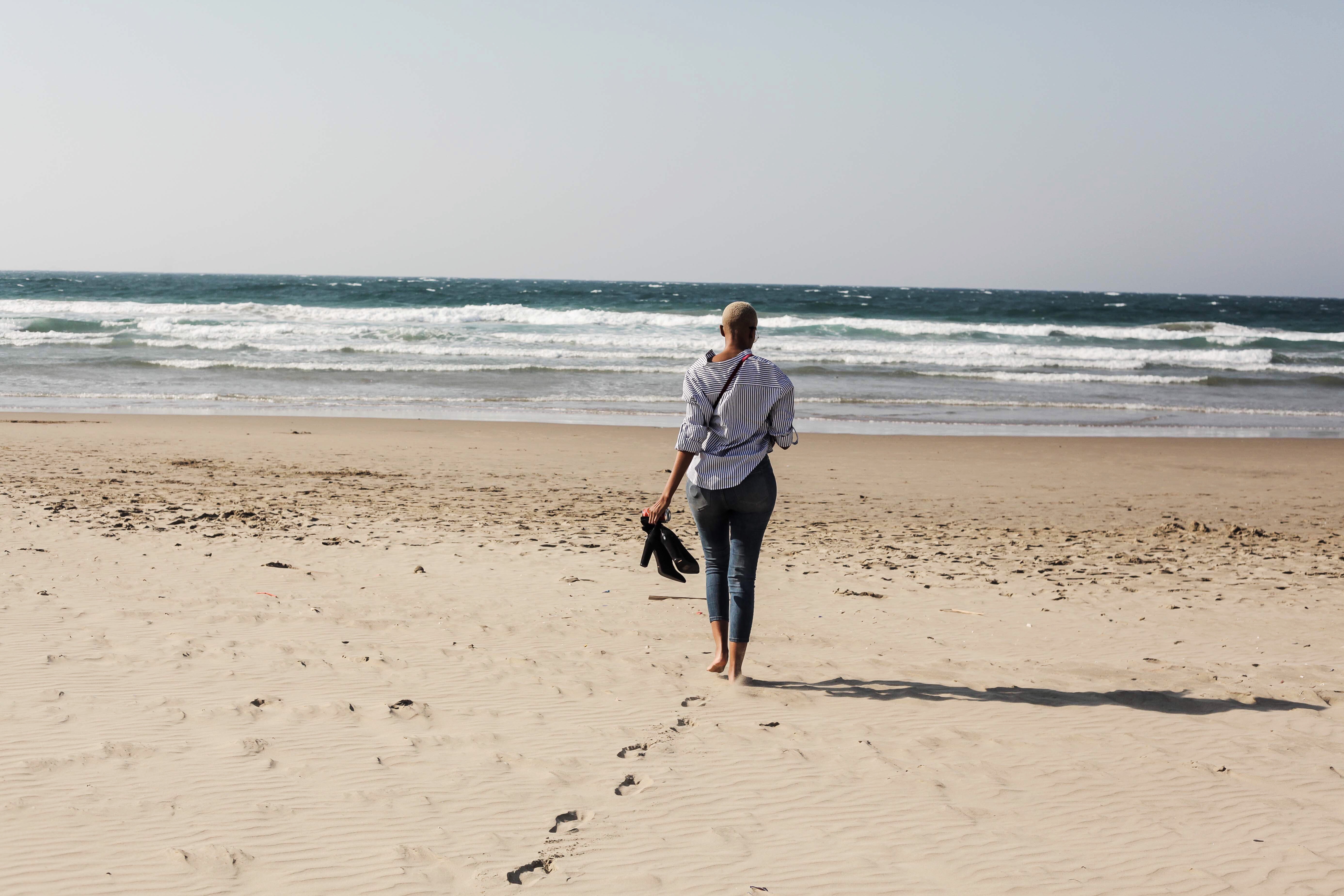 Are there any other cool food spots in Durban that you think I should try?