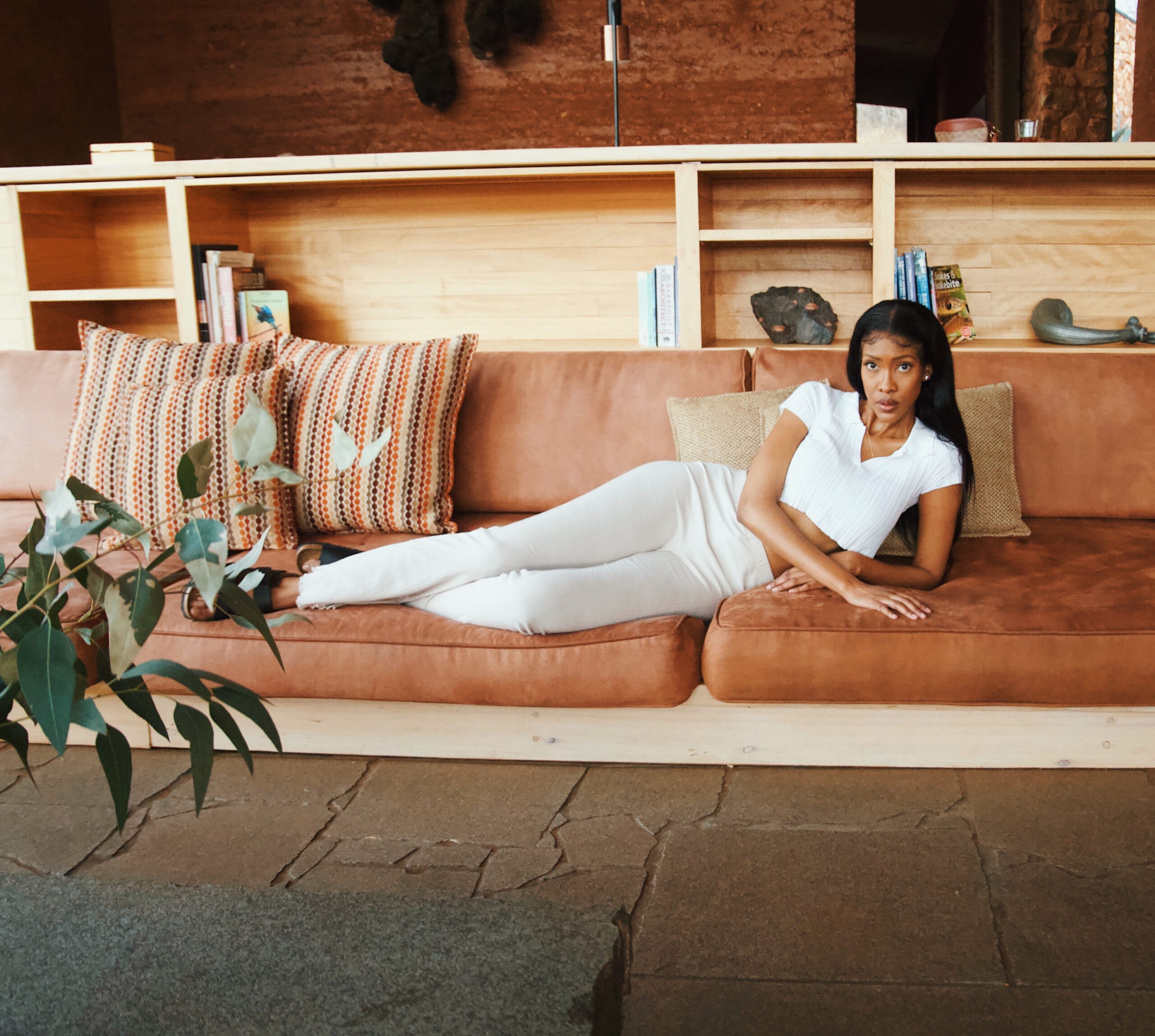 One thing that I absolutely missed over the past two years is being to travel our beautiful country, freely. Covid did a number on us and limited our ability to visit some of the most stunning places that South Africa has to offer. Now that our restrictions have been relaxed, I have been on the look for amazing places and spaces to visit to make up for lost time. 
A few weeks ago, my friend Vuyo and I had the opportunity to drive down to a unique farm on the Vredefort dome, a Unesco World Heritage site. Only 30 minutes away from Parys town in the Free State, it took us just under 1 hour 45 minutes drive from Johannesburg.  I had been eyeing this villa for years since I saw fellow influencers head there for a Country Road campaign and promised myself that I would visit one day. The time finally arrived and I was besides myself!
With 215 hectare of diverse scenery of plains, hills, a kloof, a spruit and dams, the farm is of breath-taking beauty and tranquillity instilling a sense of peace and wellbeing.The place lives and changes to the rhythm of the seasons. The life abundant green summer with its occasional welcoming rain contrasts with the dry and yellow winter, its stark light and crisp temperatures.
The dreamy villa caters for up to 10 guests and has the friendliest housekeeper, Mama Emma, who takes care of your every need throughout your stay. We didn't have to touch a single dish our make one bed which is exactly what anyone needs when on vacay. The villa is nestled in the belly of the farm where game farm and wild animals roam freely. You might even wake up one day to giraffe's feeding right by the natural pool. I cried when this happened to us the morning of our departure!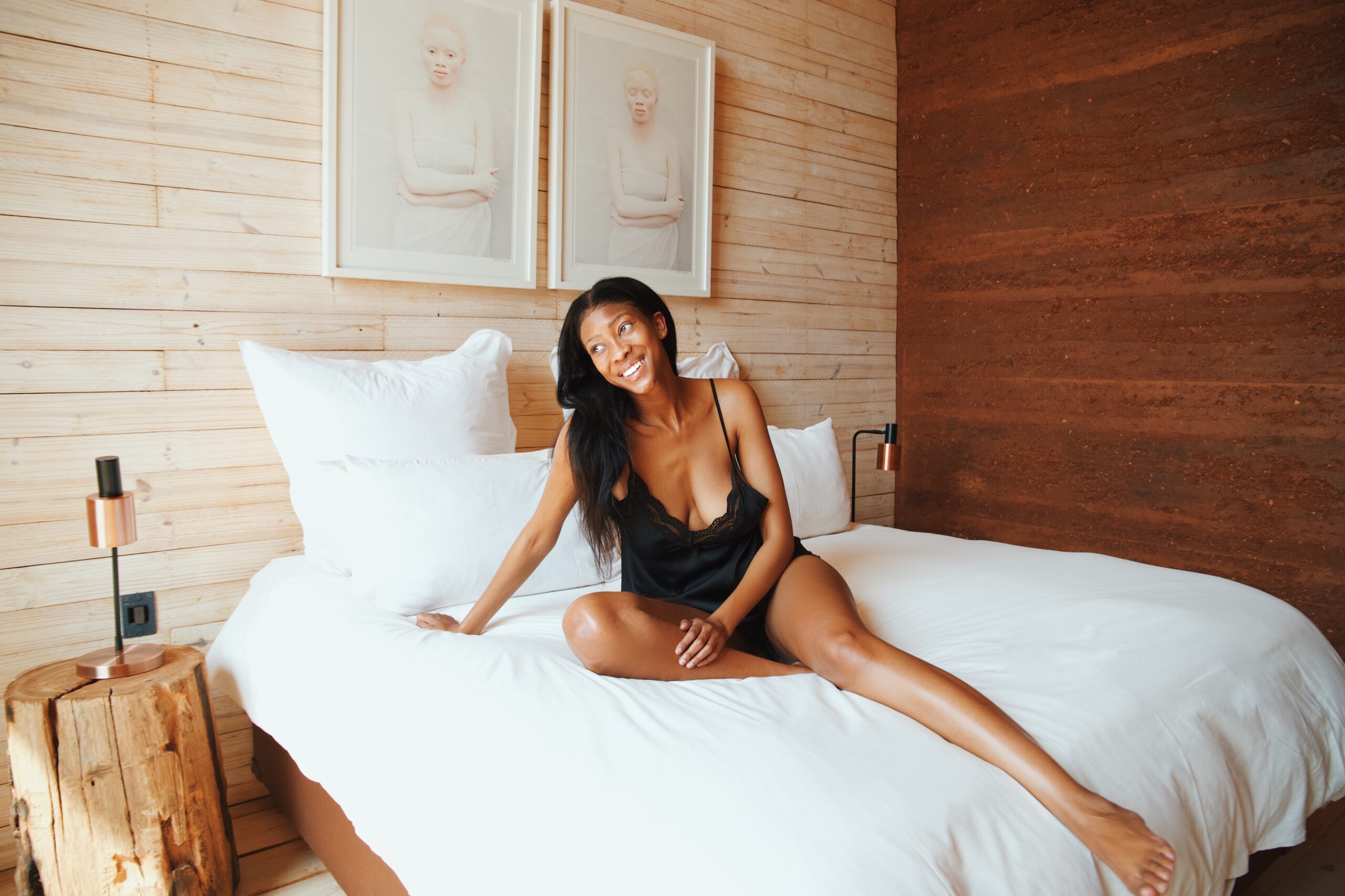 Once you are on the farm and settled into the beautiful house, you feel fully emerged into nature. The high ceilings and sliding doors makes you feel like you're outside even when indoors. It took our second night to realise that there are no TVs in the entire 3 bedroom house. Forget about cell service or wifi, your stay at Witklipfontein Eco lodge is your time to disconnect from the fast paced city life, forget about social media – it is your time to reconnect with nature, your loved ones about yourself. I enjoyed every second of it. 
On our first day we decided to explore the farm and see what activities guests can get involved in once there. Our first stop was at the farmyard where we got to interact with the baby goats and bottle feed them – to be very honest, I was scared! So Vuyo took charge there and bottle fed the cute babies. We got to interact with the horse on the farm, Seun, then headed to the veggie garden, my favourite part. I don't know how to cook, however, my mother is an incredible cook so I was excited to pick fresh herbs and vegetables that Vuyo and I would use to prepare dinner for later that evening. What a wholesome experience. Our activities ended with sundowners overlooking the farm. In the evening we prepared and enjoyed a delicious food platter of fries, braai'd lamb chops and a crunchy salad made from the fresh produce we picked ourselves!
Our second day at the villa was spent just shooting content and resting. We took some time enjoy refreshing cocktails by the pool and attempted to build a puzzle. It felt amazing to just be off our phones and just enjoy our beautiful surroundings. Later that afternoon, Vuyo took a looooong nap on the stoep while I took a lovely bubble bath in the main bedroom. We both felt so rejuvenated afterwards; we made drinks and started preparing dinner. 
This was defintely a trip like no other. I am so used to being super busy during all of my stays that it actually felt amazing to do nothing. My mind, body and soul felt well rested; I really needed that.  To book your stay at Witklipfontein Eco Lodge click here. If you are able to take time off work and life during the week, I would advise going to visit then so that you can take advantage of their discounts. Vuyo and I genuinely can't wait to go back!
xo
Twiggy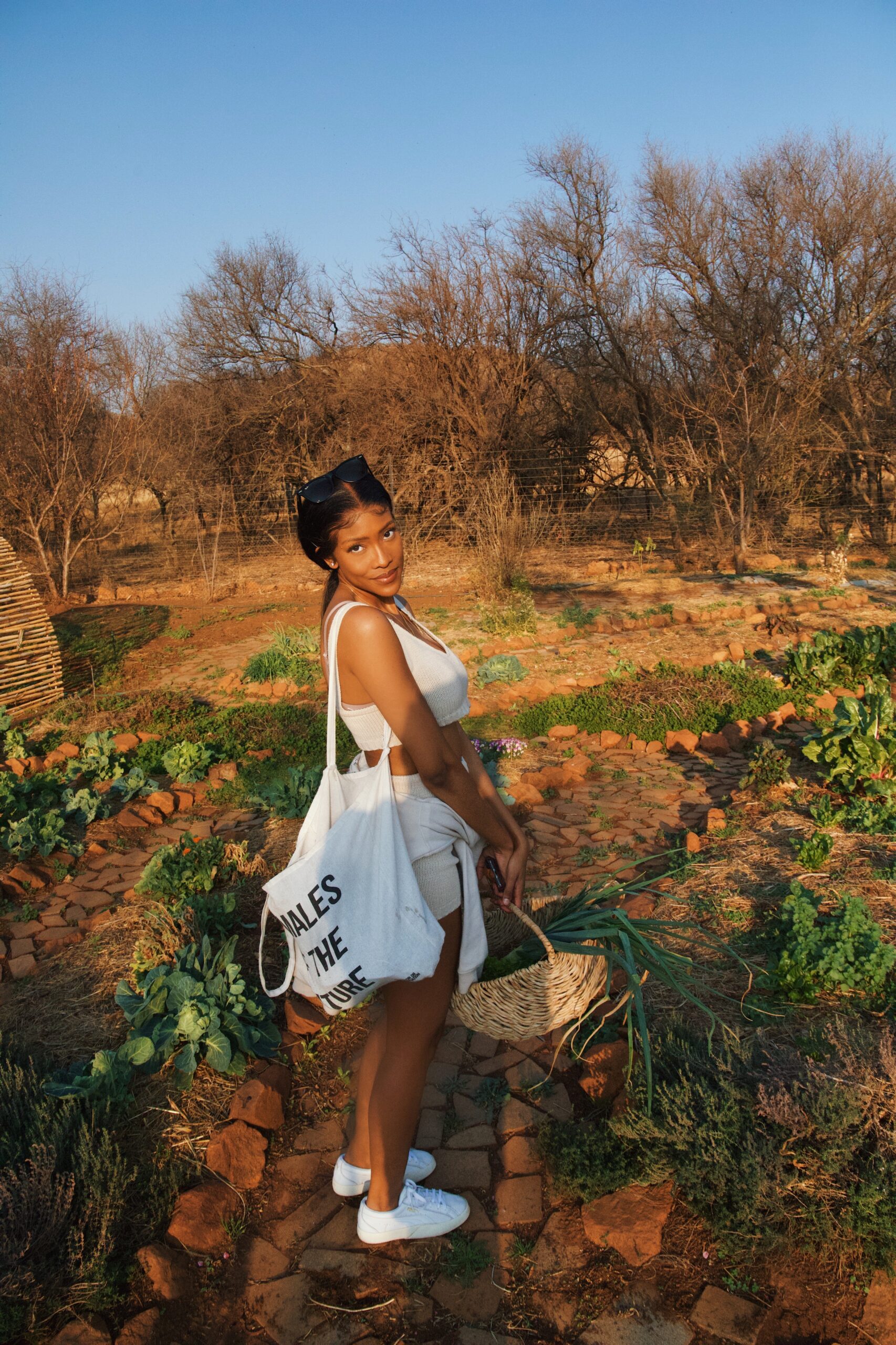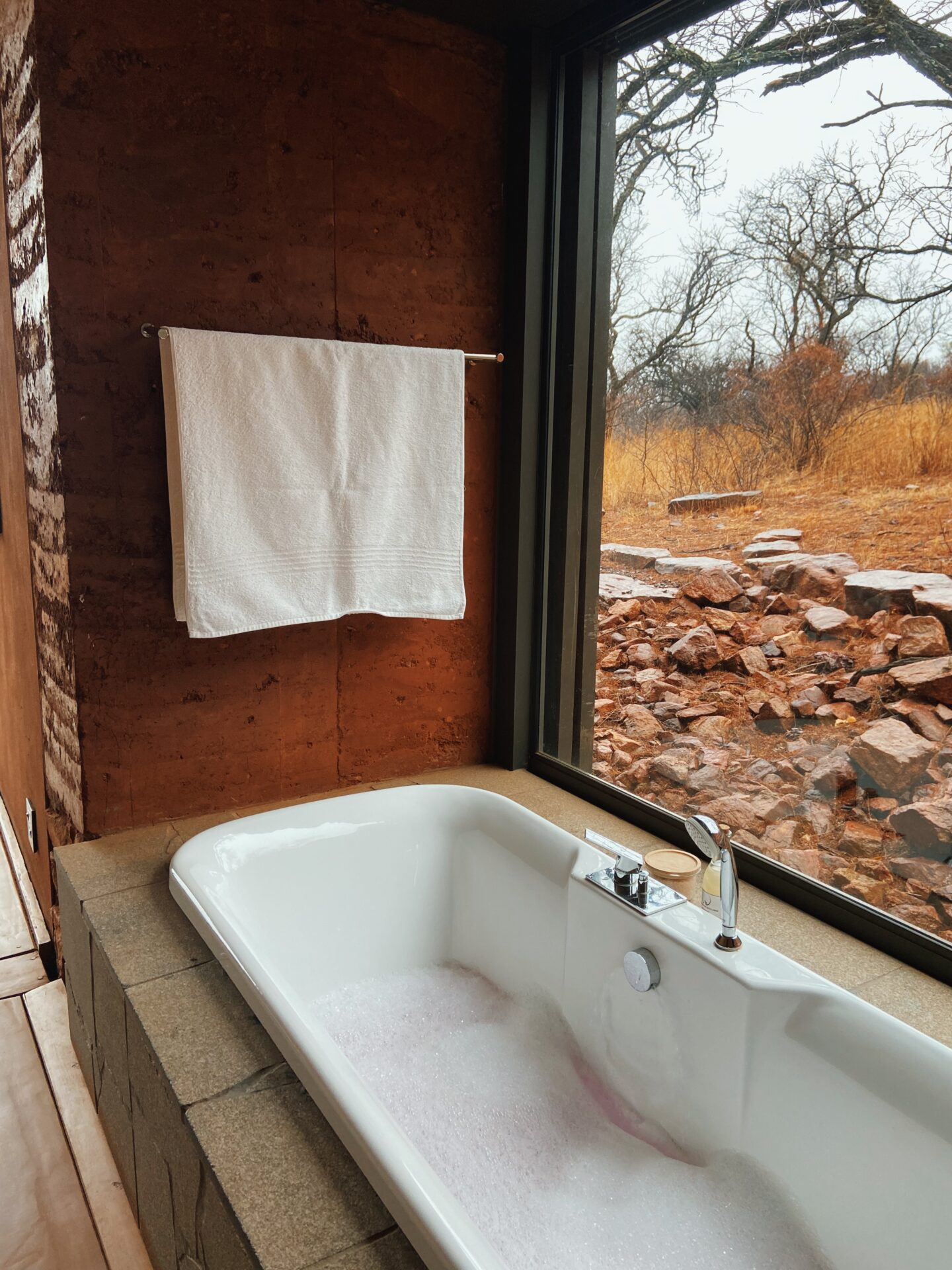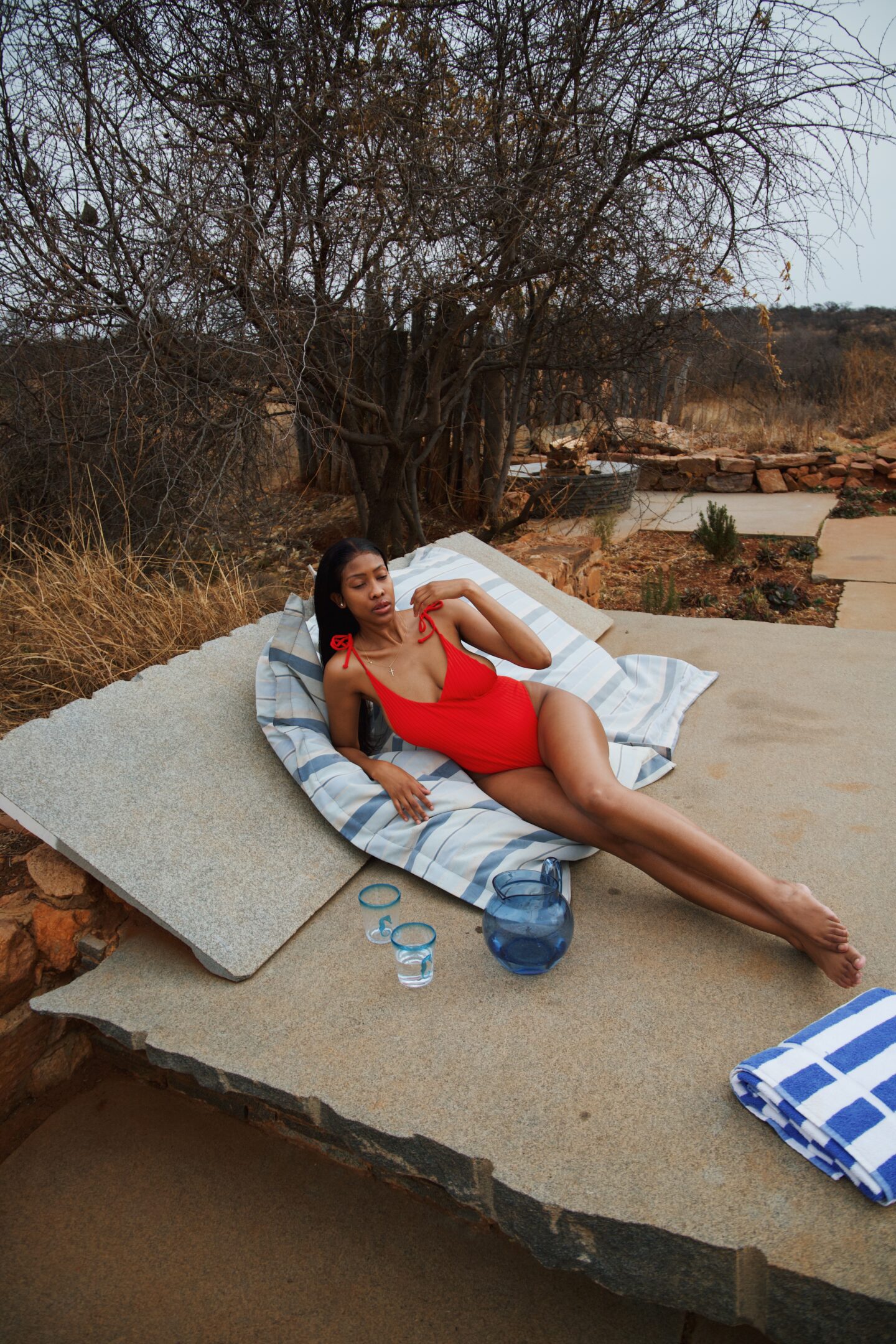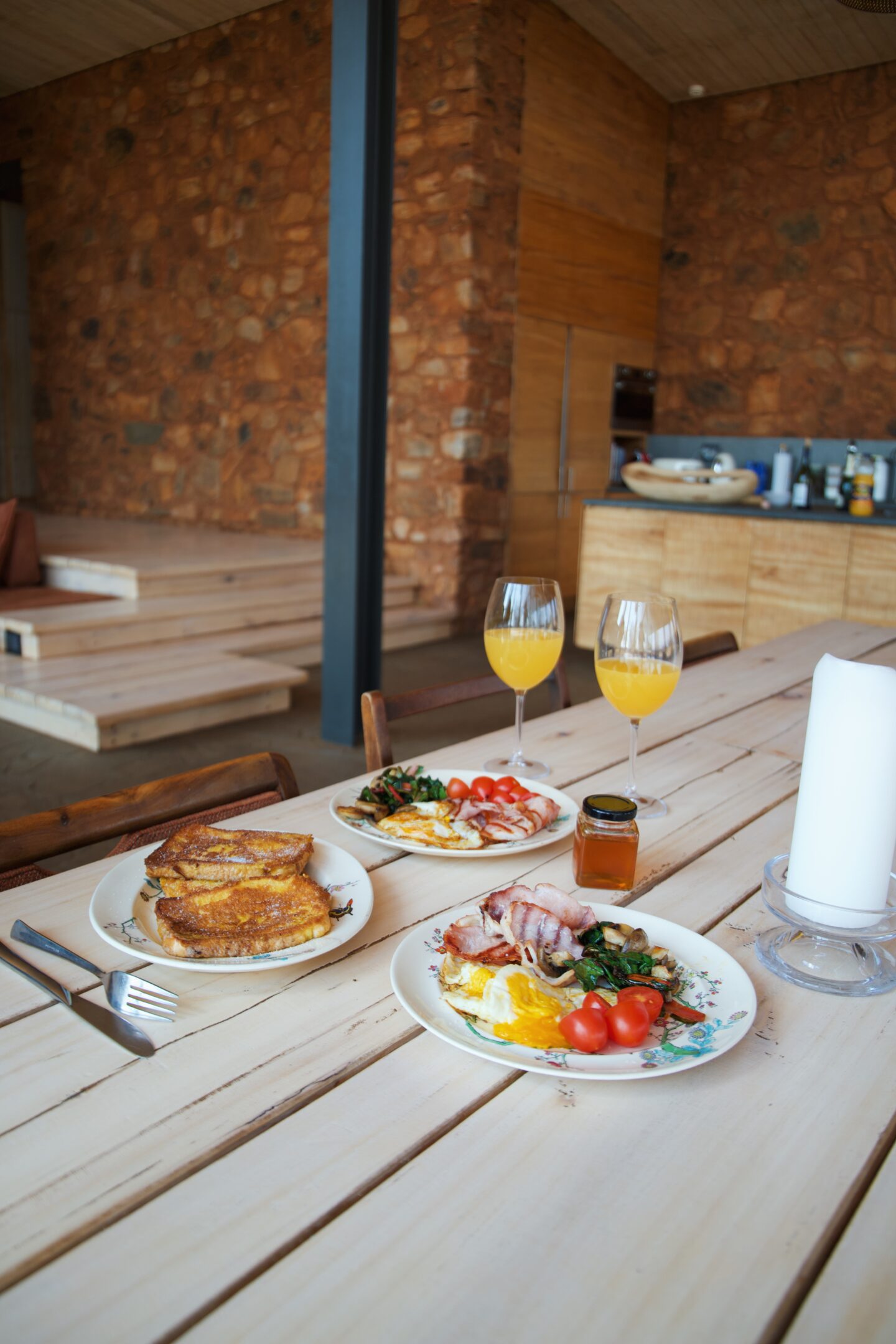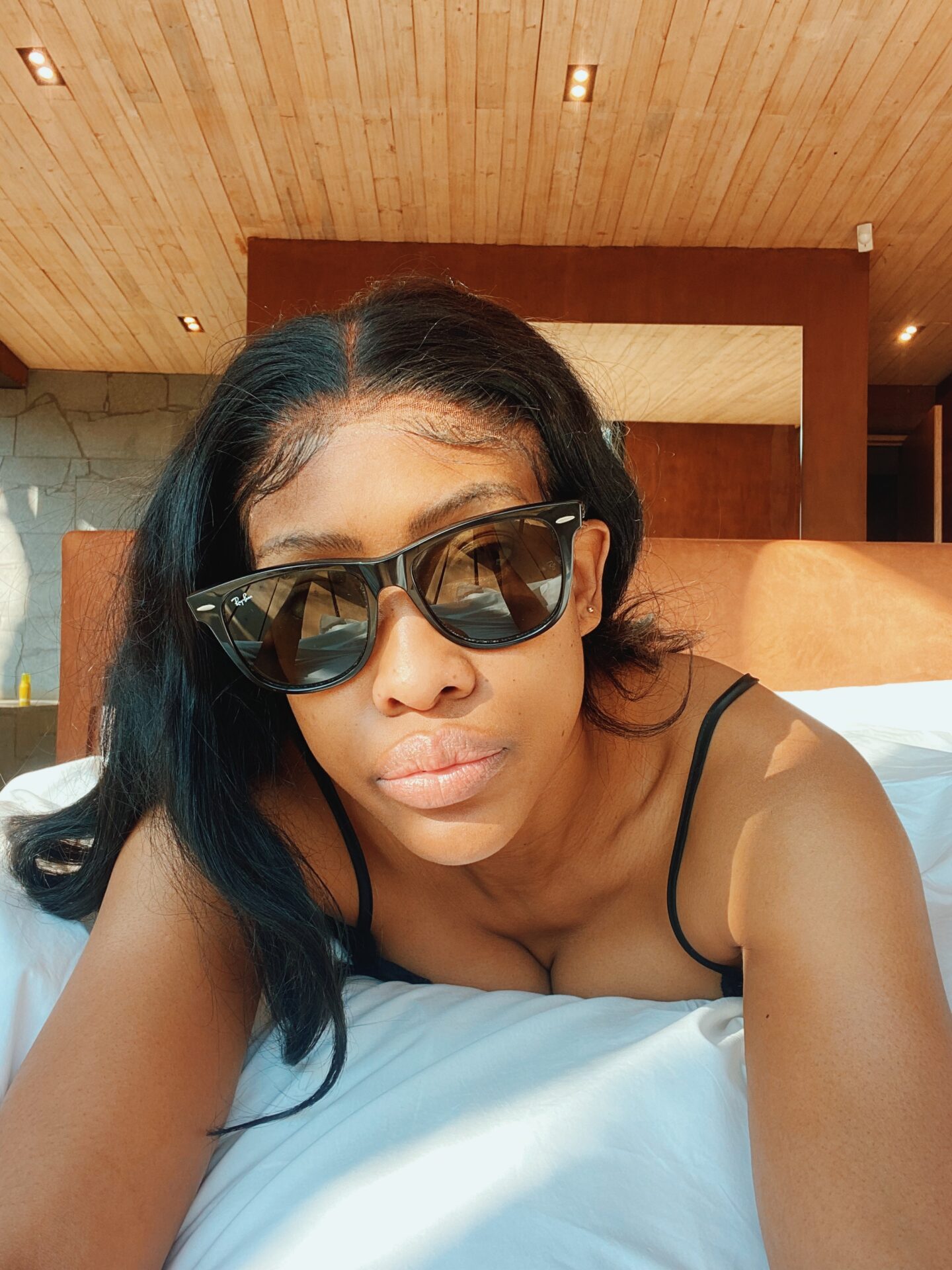 Watch my vlog series on my channel to see more of our stay here: