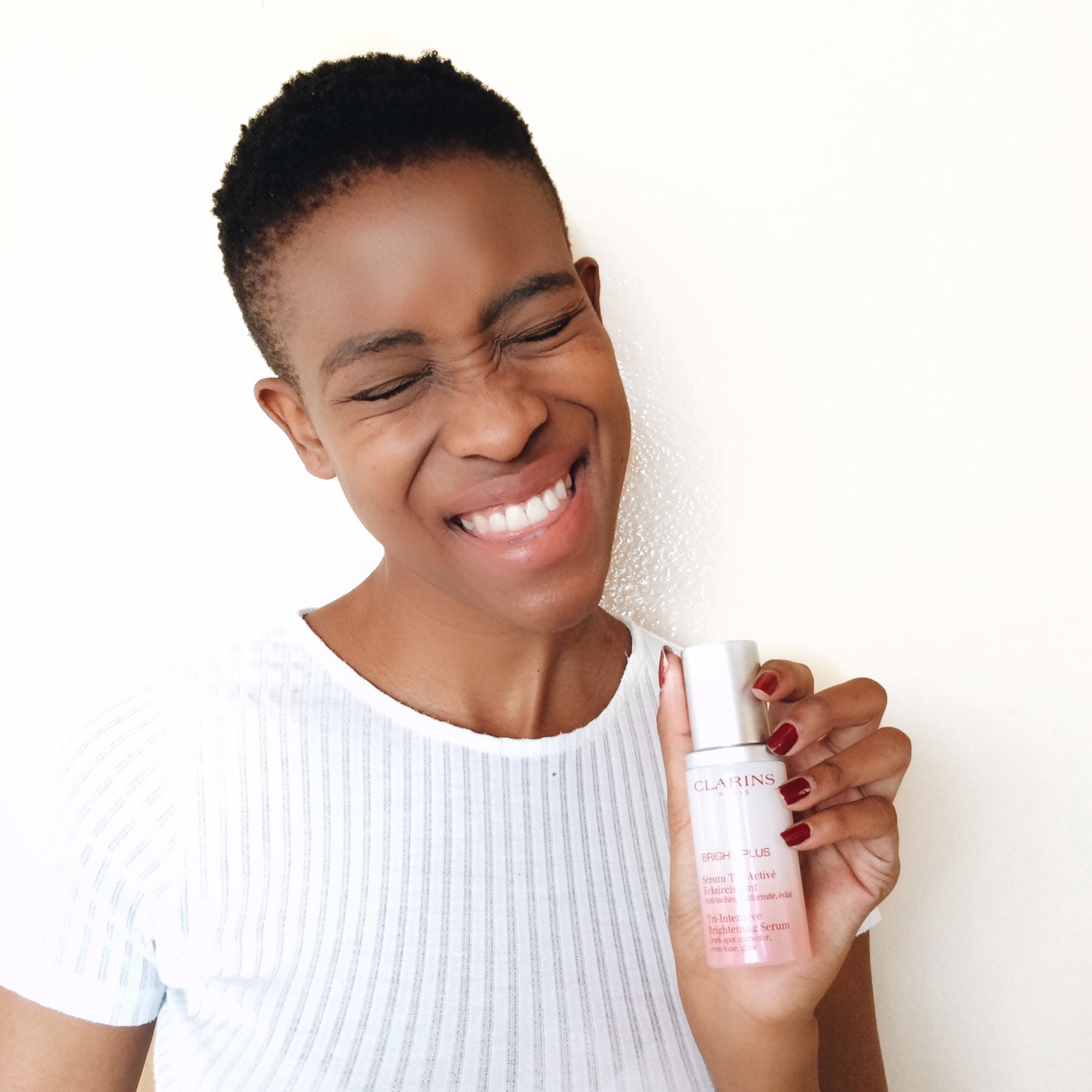 I never experienced skin problems growing up and this continued well through my teens. Now in my early 20s I've noticed my uneven skin tone which is something that has always bothered me but I didn't realise that I could actually do something about it until my bestie schooled me about pigmentation and one's true complexion.
Fortunately for me, a few weeks ago I received a package from Clarins, consisting of a serum, a day lotion and a night cream for their Bright Plus range. It has been 21 days since I have incorporated the serum and creams into my daily skin care regime and although I have not seen a dramatic change in my skin's appearance, the difference is there. This has encouraged me to continue using the products to see if there will be further results. Ideally, I would love to be able leave the house fresh-faced with just a lick of lipstick on.
Before trying these products, I had never used a serum but after seeing the results and reading up on the benefits (more brighter, moisturised and luminous skin) I would definitely recommend using the NEW Clarins Bright Plus serum in conjunction with the day lotion & night cream. The serum should be the first product used after cleansing and toning followed by either the day treatment (which includes SPF protection) or night treatment for extra moisture especially now during the chilly winter months which leave your skin drier than usual.
What I do love about the products is the smell, consistency and how my face feels moisturised throughout the day, whereas other products I've used before have left my face feeling dry literally after applying moisturiser. I definitely do feel more confident to leave the house straight after washing my face and applying my Clarins Bright Plus Day Lotion. Like everyone else, I do get the occasional breakouts due to eating badly, not drinking enough water and not removing make-up after a hectic night out, but testing out the Clarins Bright Plus range has added some discipline to my everyday skin care regime. I am very positive that I will be seeing more results day by day. Crossing all fingers and toes for a flawless complexion and clearer, brighter skin.
xo
Twiggy