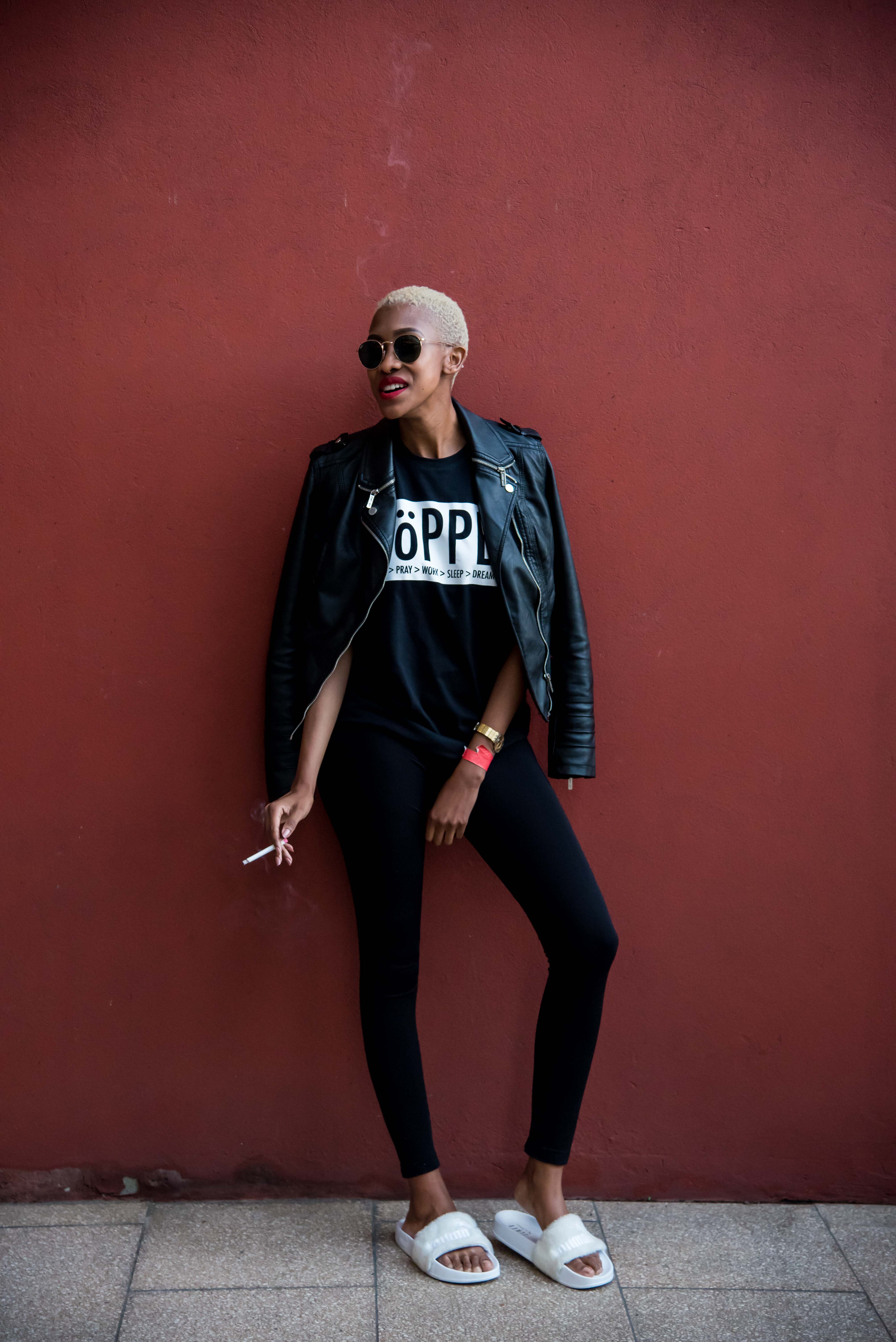 So what do you wear when you are a fashion/lifestyle  blogger who's used to being shot in glamorous #OOTD snaps for the gram but you are working backstage at one of the biggest music productions in the country?
Well for starters,you absolutely have to be comfortable because you spend most of your time walking artists to and from the main arena to the production office for fittings but surely you also have to look like the fashion influencer that you are – for those who will be watching your snapstories throughout the day right? Right.
Day 1: I flew In from Johannesburg to Durban and went straight to the Durban ICC to meet wardrobe team to be briefed for the week. Firstly, I looked crusty as hell from the flight and secondly the shoes I wore, although they were flats, were not comfortable for walking for over 10 hours.
I got it wrong.
Day 2: I got a full night of sleep so I woke up early enough to put together a cute outfit and do a quick face beat, I definitely wanted to make up for looking toast the day before.  I put on a strappy, jersey dress and a camo bomber jacket and sneakers. Cute, all the right curves were accentuated but I had to keep pulling my dress down, annoying. Although my face was picture perfect for the Snapchat selfies it started feeling heavy and sticky and I just wanted to wash my face. No/minimal make-up when being a working girl that does a lot of walking, standing, sitting, moving in general.
I got it wrong. Again.
Day 3: I seemed to have nailed the ultimate backstage/working girl/but Hello! I am TwiggyMoli look for my part-time content production coordinator/styling assistant look.
The Look:
Minimal make up: Lipstick and Rayban Wayfers. This is always a good idea when you don't feel like wearing a full face.
T-shirt: Extra long Toppe T-shirt, I plan on wearing it as a dress one of these days. I'll post an #OOTD
Leather jacket: Sissyboy biker jacket, it got really cold at the main arena so the jacket was essential even though Durban was warm.
Pants: Black leggings, super comfortable for running around and twerking with the dancers.
Shoes:  White Puma Fenty slides, perfect for running around and dzick appointments lol
I nailed the look, posted an #OOTD on the gram and my followers seemed to have agreed. I was super comfortable but I looked cool AF, if I say so myself.
What do you guys think of the look?
xo
Twiggy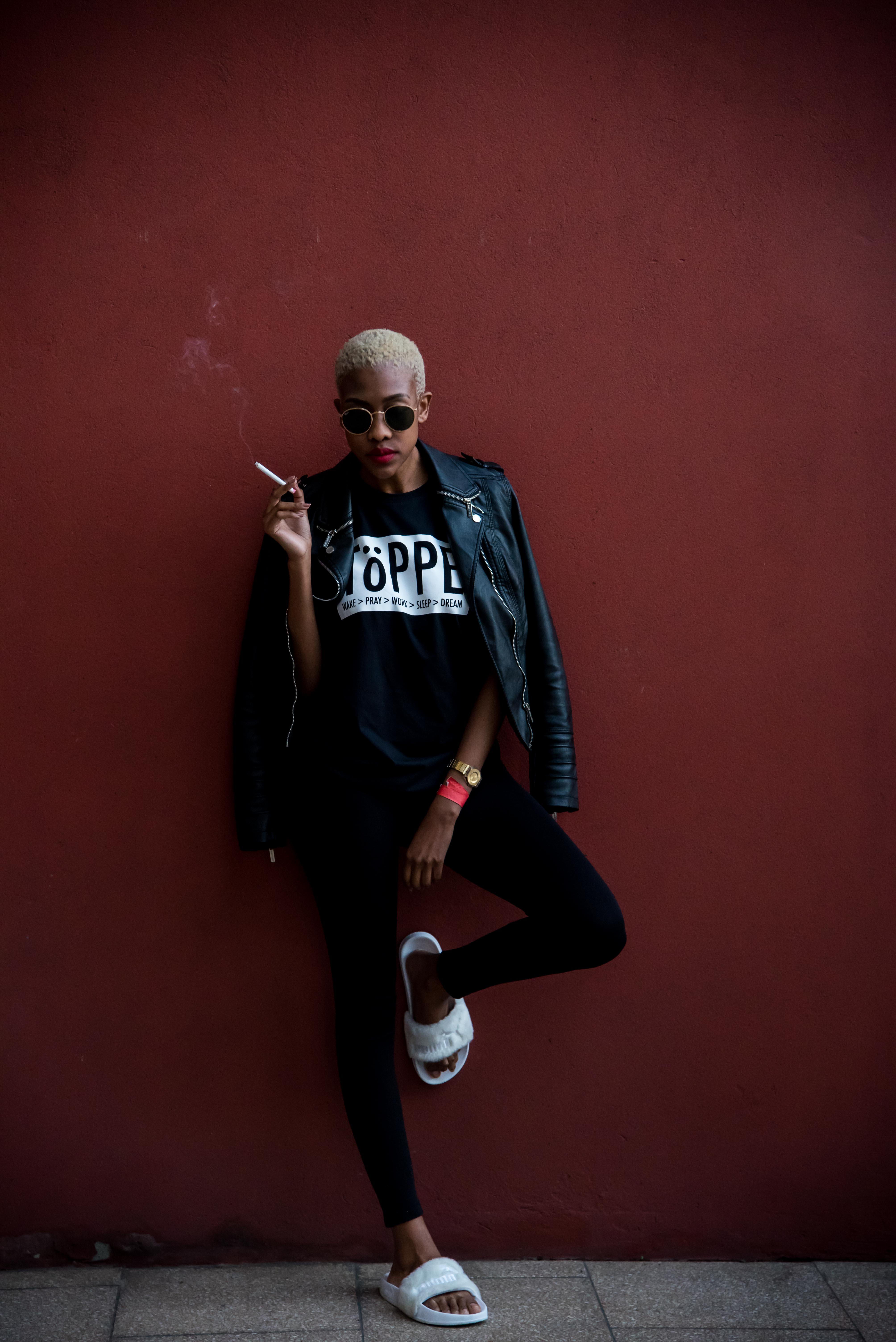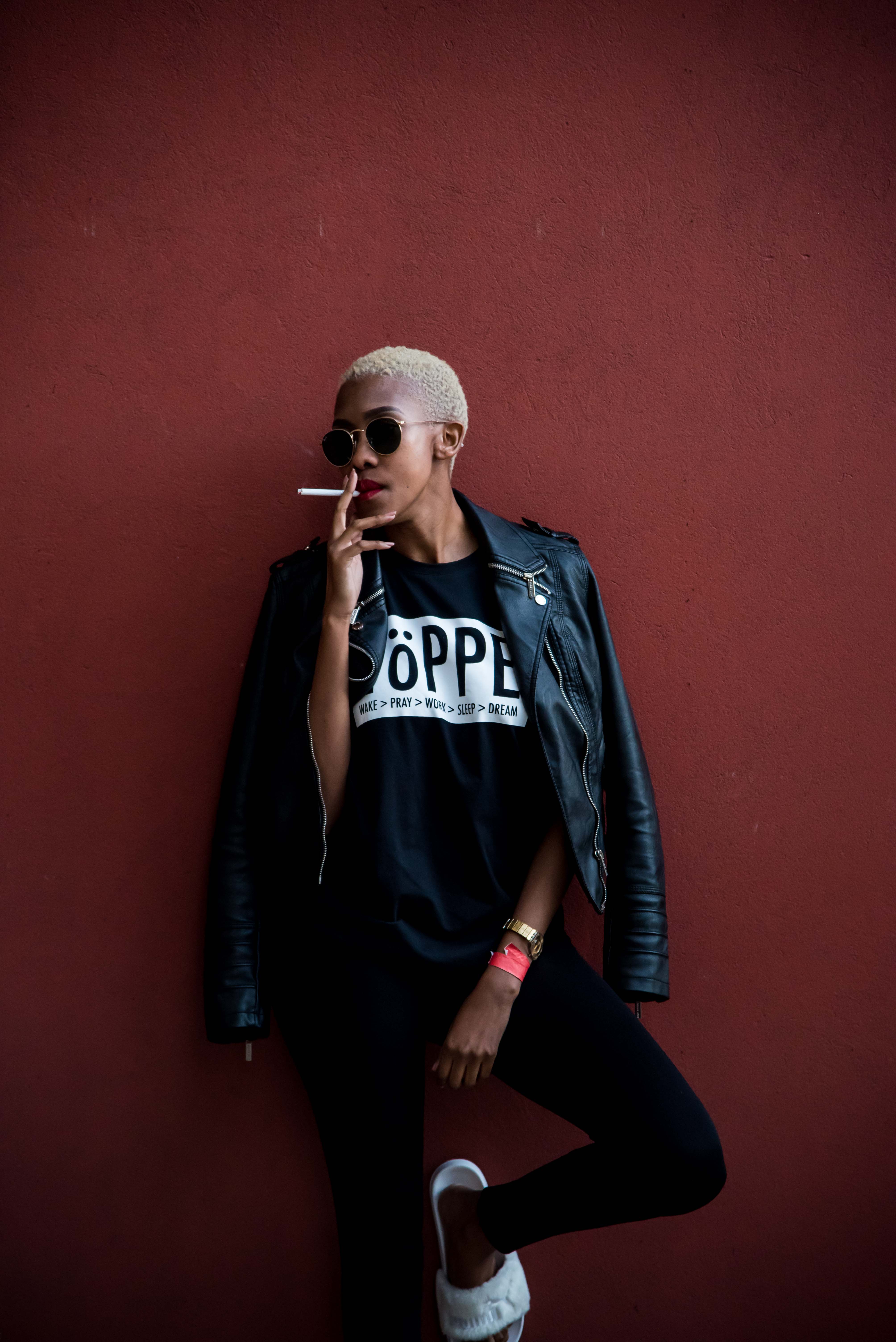 disclaimer: the cigarette was used for aesthetic purposes.  I am not a smoker.