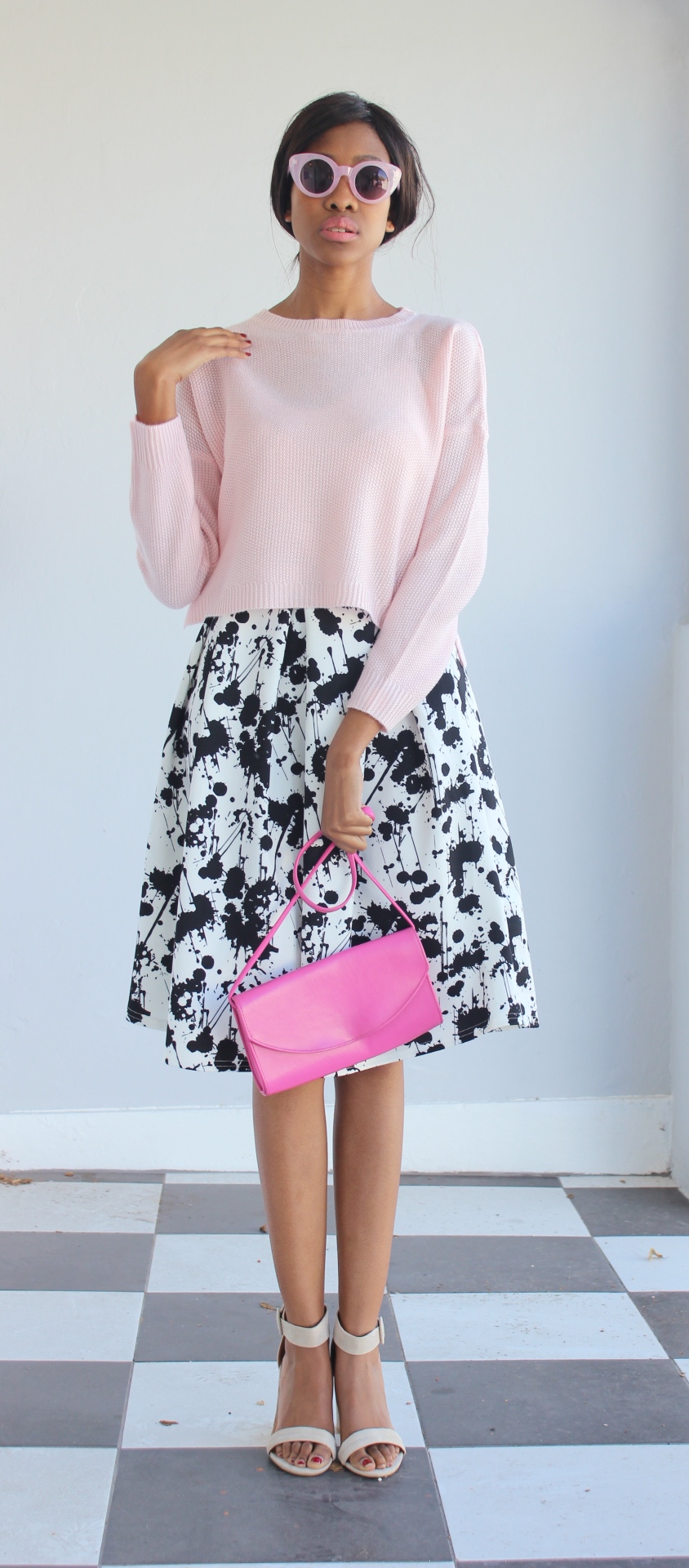 Earlier this year I attended the #MrPVIP  and purchased a cute full skirt with groovy paint splatter. It was quite an implusive buy; I simply liked the way one of the stylists was wearing it so I bought it and told myself I would figure out how to style it at a later stage. To cut a long story short, I never wore it till last weekend which is months after the date of purchase.
I have been spotting international fashionistas on street style blogs and Pinterest wearing full skirts paired with sweaters; they always pull this look off so effortlessly. I figured out that's how I would wear my skirt. I found a cute baby pink knitted crop sweater from Cotton On and put this look toegther. I am no fashionista/stylist but I must say, I quite love this look. I usually opt for my black skinnies, my worn out booots and a cami but I guess on some days it feels nice to dress up a little and look/feel all girly. This is definitely an outfit that I would wear out to high tea or something of that sort.
Have you recently had a fashionista moment?
Let me know, I always love hearing how people put together their #OOTD (seems like a lot of effort to me).
xo
Twiggy Moli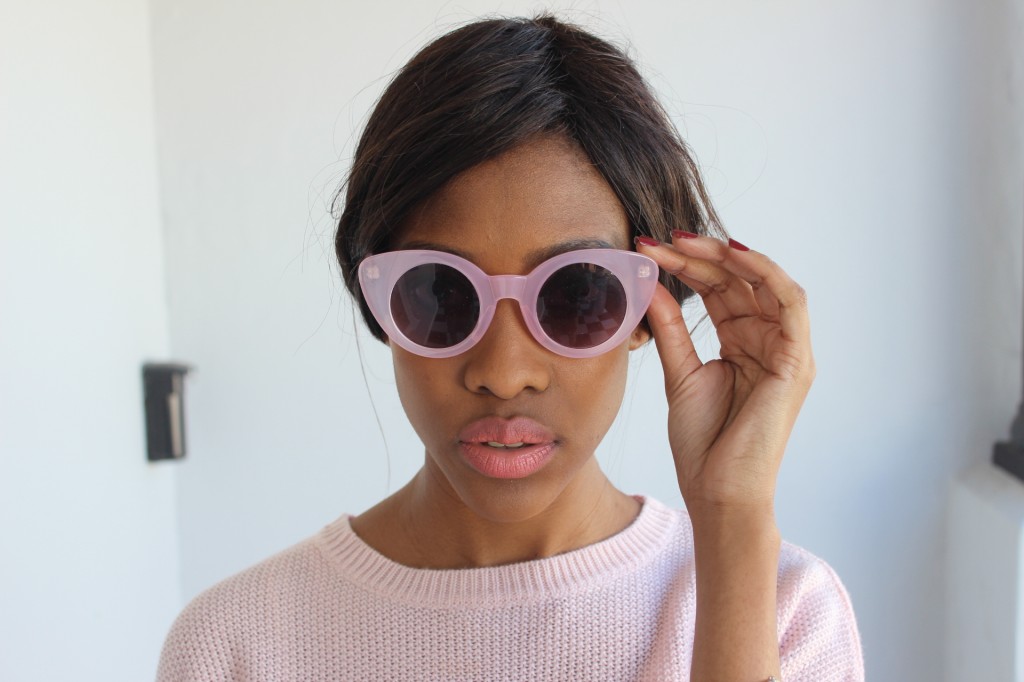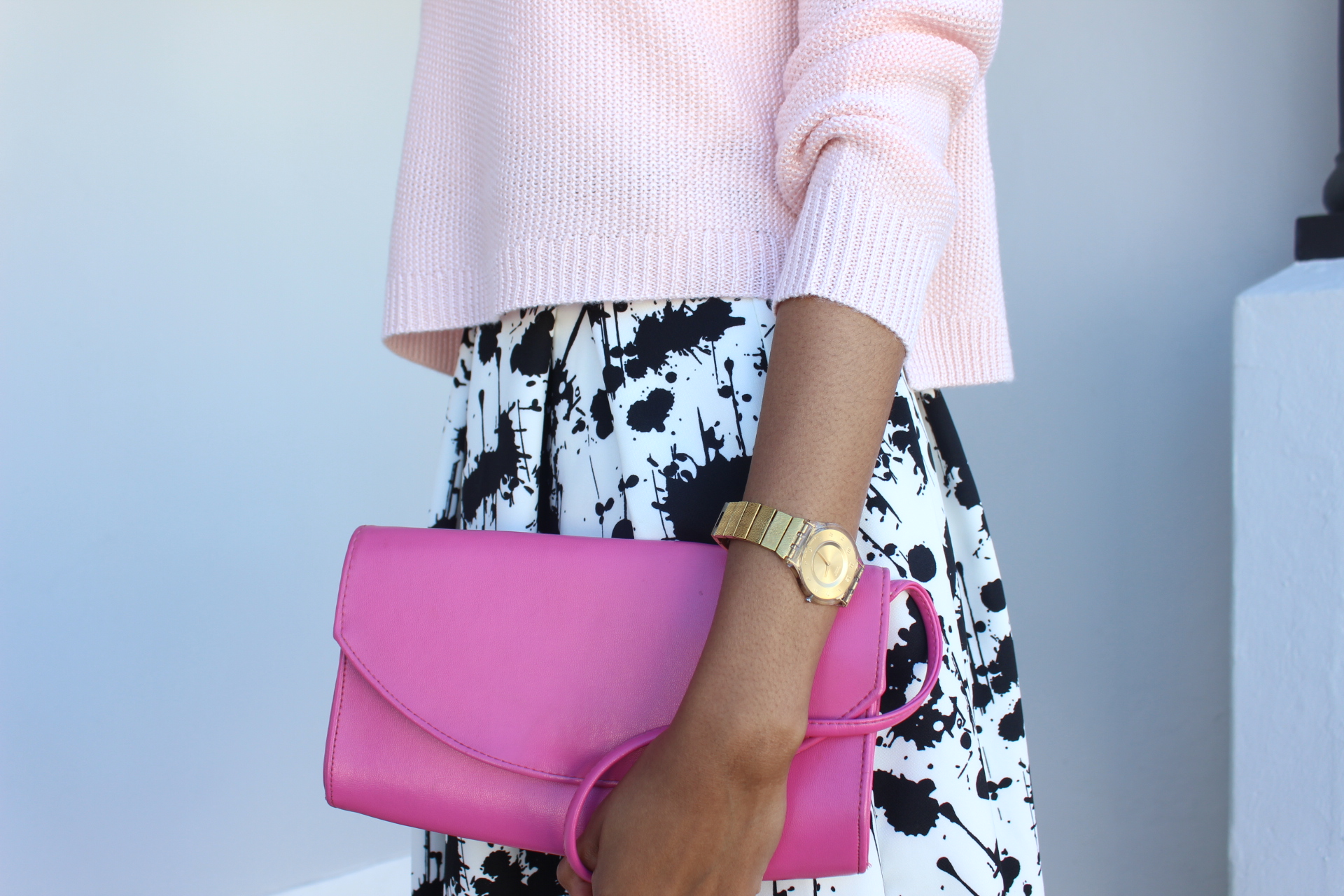 cropped knitted sweater: Cotton On (Cavendish, Cape Town)
paint splash full skirt: Mr Price
strappy sandals: Cotton On (Cavendish, Cape Town)
Gold Watch: Swatch
accessaries: Gogo's closet