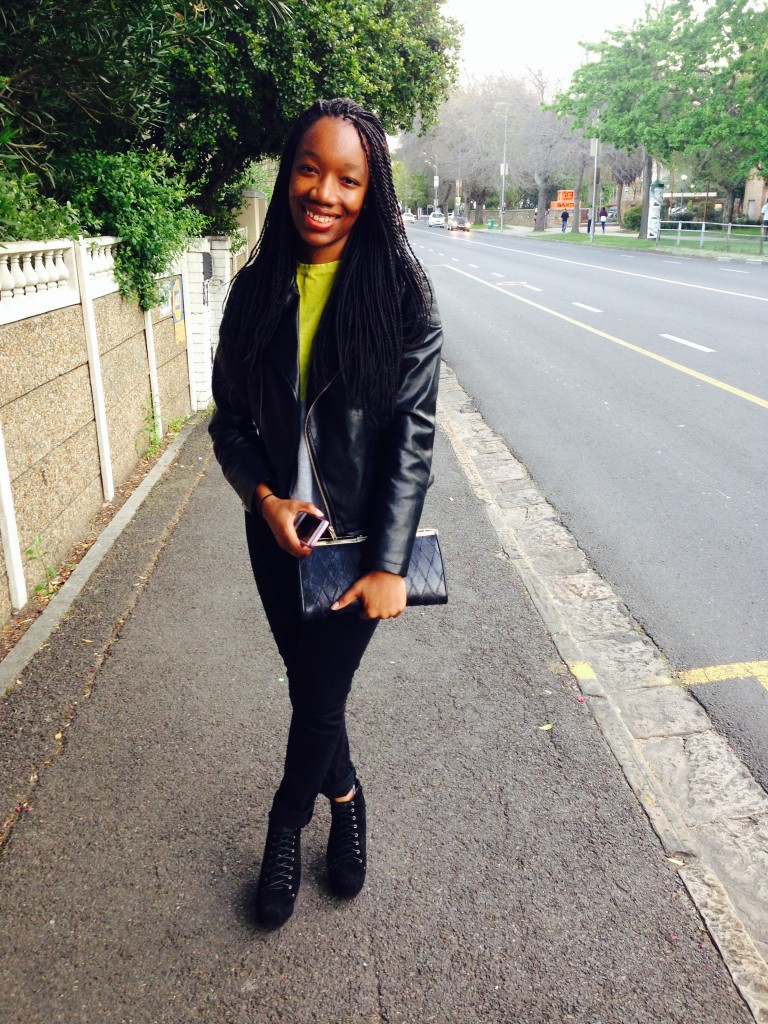 "I am proud to announce that my sister and BFF is the latest contributor and co-author for Sleepless in Soweto. I asked her to share a little about herself!" – Twiggy Moli
Hello! I'm Lesedi- although many of you may have come to know me as Ramone.
Why 'Ramone'?
Unfortunately this has nothing to do with a relation to The Ramones. I thought my Twitter and Instagram handles would be far too long if I used my full surname so I decided to shorten it. It just happened to be a coincidence that this was also the name of a cool band.
I'm currently in the final year of my undergrad in Marketing Communication at the AAA School of Advertising. Born and bred in Johannesburg, I moved down to Cape Town three years ago because I needed a change of scenery. Although it was really difficult to leave all that was familiar to me, I definitely have not regretted my decision for a second! I'm pretty much obsessed with fashion (from the conceptual design process, showcasing at Fashion Weeks to the business of fashion). Adding to my passion for fashion is my profound fondness of chocolate.
I'm of the opinion that chocolate of any and all varieties certainly deserve to be recognised as their own food group. I think that pretty much sums up how seriously I take my chocolate! Some other things i'm super into: music, brunch (which includes daydrinking), running and apples. So excited to join my sissy in growing the blog and putting together some fun and interesting content for all our readers.
Don't forget to follow us on Twitter & Instagram @MoliandRamone!
xo
Ramone