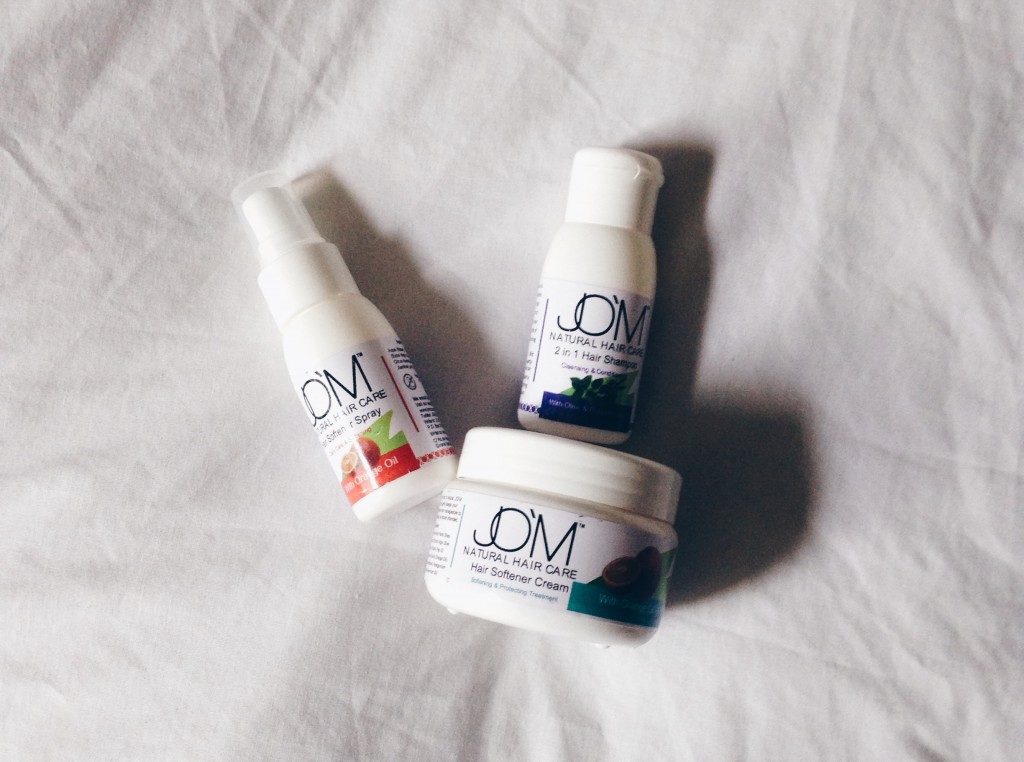 I recently took out my weave which I had put in as my protective style for the winter and couldn't wait to see how much my natural hair had grown.
I had been going back and forth about whether to treat my hair at the hair salon or to do a home treatment. Luckily for me, the good people at Fab4Less online beauty store sent me the latest J'OM afro softening products to try out on my natural hair. Fab4Less is South Africa's first online discount beauty club where you can save up to 60% on wigs, weaves and hair care essentials. Shopping on Fab4Less is super easy, safe and AFFORDABLE! The discounts are crazy and won't have you spending crazy amounts of money on hair! You can choose between 3 different payment methods (credit card, EFT,  or card on delivery), once you have placed your order, it should be at your doorstep within 3-5 working days. The site is also packed with educational articles,  tips for overcoming hair challenges and product recommendations for the various hair types.
Product Preview
Natural oils and orange extracts are used in this Natural Hair Softener Afro Pack so I was very excited to see what using these products would do to my hair. When reading the the info on the packaging of each product, I noticed a special feature that each product helps with keeping ones hair soft during the transition stage from relaxed to natural hair. I was extremely anxious about trying out the new products mainly because I have struggled in the past with various products that promise to give me luscious, soft, curly hair and have left my hair dry but went ahead anyways.
I tried out the 2-in-on Shampoo, the first thing that I noticed was the consistency, it's very runny so I was unsure as to whether or not I was using enough, so I squeezed a lot into my hand. The lovely peppermint aroma filled my entire bathroom as I gently massaged the product into my hair and I felt a gentle tingle as it reached my scalp. I was a little thrown off when I realised that the shampoo did not lather as I massaged it into my hair and scalp but later realised that it does state on the packaging that it lathers less than the usual shampoo.
I rinsed my hair and then dried it with a t-shirt instead of towel drying it as rubbing ones natural hair with a towel can rough up the outer layer (cuticle) of the hair, causing it to frizz out which could lead to breakage and damage. The JO'M 2-in-1 shampoo promises soft hair, and that is the exact result that I got and that lovely peppermint scent. My hair usually feels super course and unmanageable after a wash, but that could be due to my poor washing routine. I definitely will be using this 2-in-1 shampoo again when I don't have the time to deep condition.
After washing and drying my hair, I sprayed it with the Softener spray (with orange oil) and then massaged a coin size amount of  the Hair Softening Cream and did a twist out. The following day, I sprayed my hair a little with the softening spray before untwisting my hair. My hair did not curl the way it usually does but it was soft and has remained super soft ever since using all three products.
I also received a silk bonnet in my special delivery from Fab4Less which I have been sleeping in everyday. I wake up with my hair in less of a mess these days, which is great. I struggled to find a silk bonnet for the longest time so I am very happy to finally have one, this can also be purchased on the Fab4Less online beauty store.
I would definitely recommend all the natural hair babies to purchase and try the Natural Hair Softener Afro Pack to see the results for themselves. The nice thing about this pack is that the products come in sample sizes so if you aren't happy with the results, you aren't stuck with a large amount of product that doesn't work on your hair.
Visit the Fab4Less store here and let me know what you think!
xo
Twiggy Moli