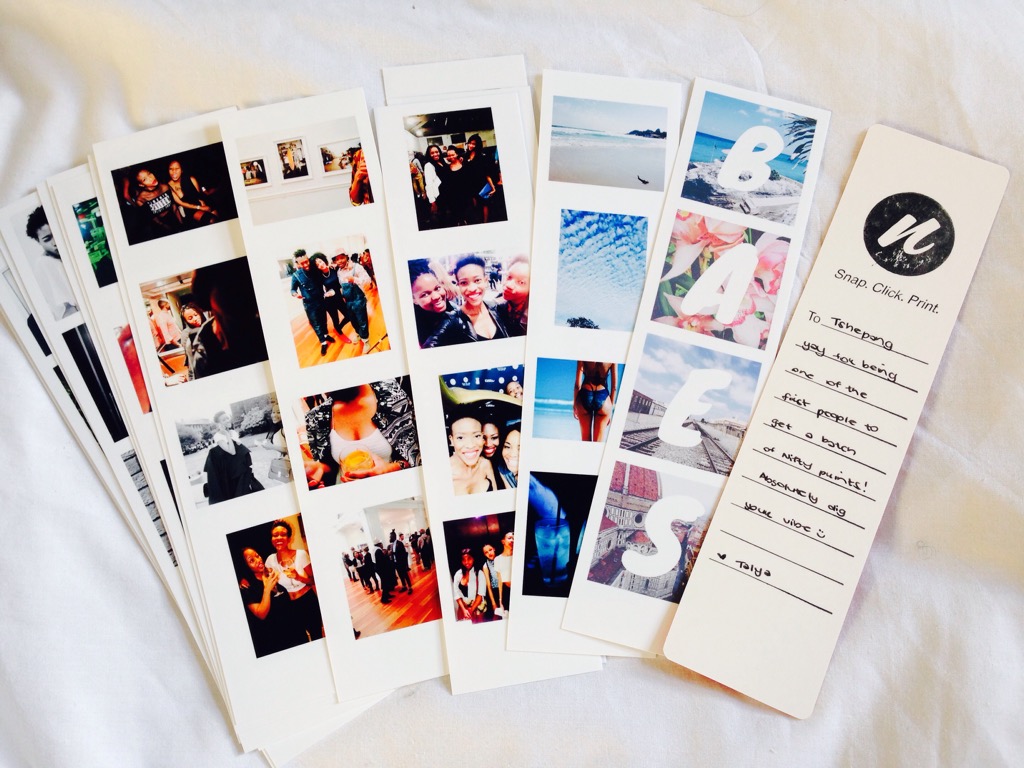 Earlier this week, I arrived home to a lovely package from the Nifty250 team. In case you've been living in an alternate universe and have never heard of the brand, here's the lowdown.
Run by Lucas R Adams and Talya Goldberg, Nifty250 is a Cape Town- based business dedicated to bringing your favourite Instagram prints to life.
Nifty250 just launched their brand new website and a new photobooth-style strip format which we adore! The new website is so user-friendly and placing an order is literally as easy as 1,2,3.
1. Log onto their website with your Instagram account.
2. Select the format you want.
3. Pick the snaps (and the order you want them for the strip format)
Once that's done, you can expect your prints in 6 working days. What really stands out about the team and the work they do is their tireless effort to excellent customer service. Something as small as a handwritten note makes the world of difference.
The cherry on top of receiving my prints was discovering that Talya had included a 'Baes' strip especially for me.
So be sure to check out the site to order your own prints or get someone you love a voucher as a gift.
Follow Nifty250 on Instagram, Facebook and Twitter.