I have been obsessed with sunglasses for as long as I can remember.
Finding a pair of my late Grandmother's Vintage Dior and Nicole's Richie's penchant for oversized sunglasses immediately sparked my love for the framed accessory. But I have to admit that when my love affair began, I didn't understand how and why people could spend that much on sunglasses. I mean they were beautiful but their looks hardly convinced me about the price tag that came along with them. However, as I grew older and left my naïve teens behind, I soon realised the value behind sunglasses and their ability to instantly change your look from average to chic.
I remember walking through the streets of the Joburg CBD with my cousin where I would spot street vendors selling shades in a variety of shapes and sizes – obviously at the lowest possible prices. So as you can imagine, I got lured in by the unbelievable prices – I'm talking 3 to 4 pairs for less than a R100! But the downside was the poor quality which meant they would break.
So I decided to trawl department stores like Mr. P, Aldo and Woolies; they all sold affordable and classic shapes that were of a decent quality although I soon found myself growing bored of these too. I wasn't too keen on sporting a pair that everyone else would eventually have so I found myself back on the streets of Jozi and even went as far as browsing the sunglass rack at Dischem. To my surprise, I ended up finding a pair of Pink retro, Solange-esque sunnies which have gone on to be one of my favourite pairs.
Fast forward to 2013, my best friend and I are lucky enough to be at the launch of the Sunglass Hut Come and Play Campaign– read all about it here. We got to meet the stunning Georgia May Jagger and each walked away with R2000 vouchers which we could not wait to use! Noxy got herself a Classic pair of Versace's and I opted for a Pink pair of Miu Miu's which were pretty much glued onto my face for a good 2 years. Then last year, my Cape Town Bae, Talya Goldberg of Shades of Gold told me about the insane, bi-annual Sunglass Hut Sale. If you follow Tal on Instagram (which you should if you don't already!) you'll know all about her love for sunnies and her lust-worthy collection. I managed to convince my housemate to go check it out for HER birthday and I ended up walking away with a pair of Prada's that she generously got for me- even though it was her birthday, but granted they came in at a steal for 500 South African Rands! I tried my luck at the sale in Joburg this year and was shocked to be the only person in line to fuel my addiction. I walked out the store with my first pair of Ray-Bans and a new addition to the Prada family – all at less than what you would pay just to cop a single pair. Whoop!
As much as my collection may be growing, I'm definitely not dropping Randelas every month to buy a new pair because that is realistically not within my budget. So I shop smart and mix it up between saving for a pair I'm dying for, waiting for killer sales or get a pair from the likes of Mr, P and Woolies. My latest addition is a Mui Mui dupe which I spotted in the CBD and got for a ridiculous 10 bucks – that is less than a McFlurry! So essentially, your sunglass style doesn't have to be defined by what brand they are because there are tons of affordable options available that are just as trendy. So if you do want to start spending a bit more cash because quality, then save up for a classic style or a really unique shape that you wouldn't find in a department store.
Right now, my Ray-Ban Wayfarers have taken the place of my Pink Mui Mui's. They are stylish yet still classic enough to finish my look on the daily. Especially because I'm not much of an accessories girl, sunnies (and lipstick) make up for all the rings and bracelets most girls typically opt for in this department. And although Winter is well on its way, there's definitely no reason to pack your sunnies away because you still need to look cool in the cold.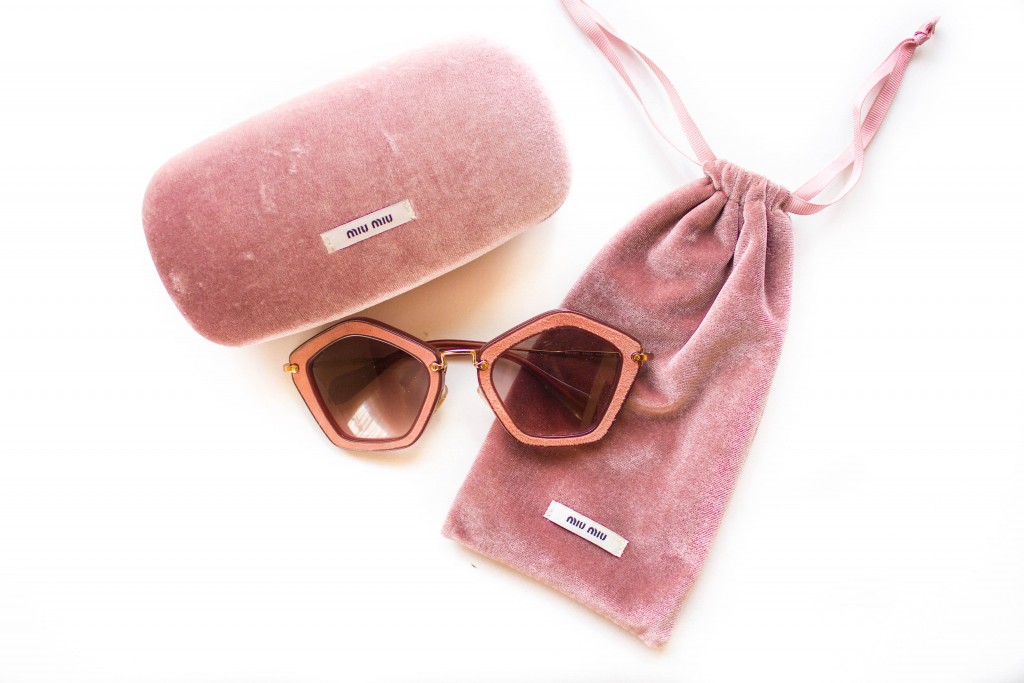 Ray-Ban has opened their first Pop-Up store in SA on Juta Street in Braamfontein. So make sure you get ready for Winter and check out the variety of frames they have on offer. From the iconic Wayfarers, Avaitor, Clubmaster and more, there is something to suit your style. I have set my heart on a pair of aluminium Clubmasters which I definitely see being my next purchase! Also secretly hoping my friends and family read this and pencil this on my birthday wishlist.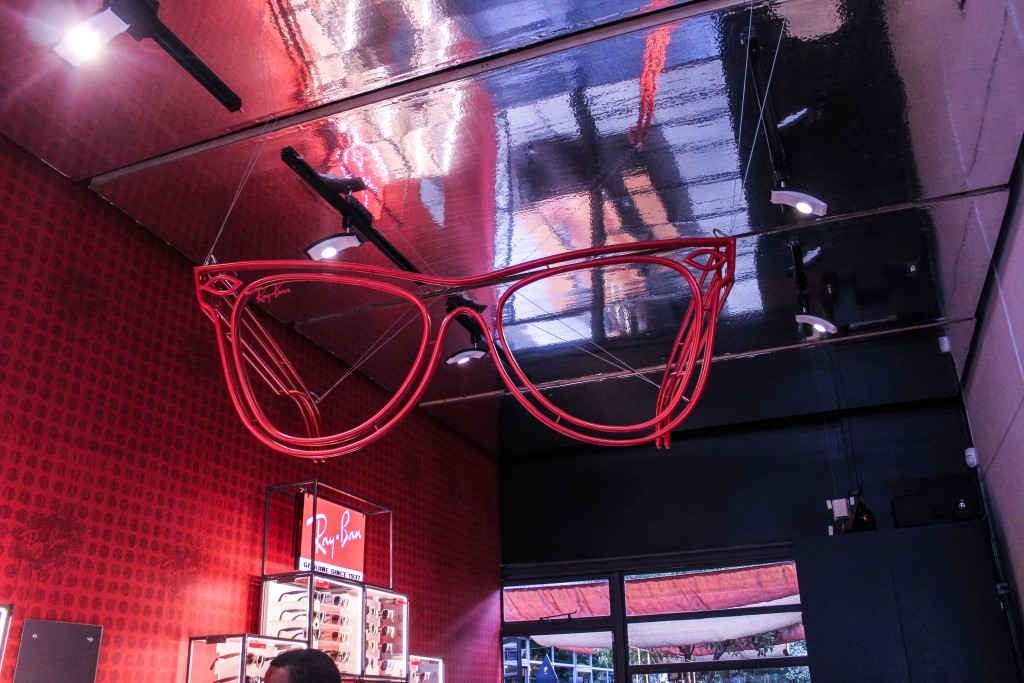 Check out the the Ray-Ban Pop-Up Store:
9 Juta Street, Braamfontein – until the end of May.
Xx
Twiggy