The return of 60s trends in this Levi's® range is exciting as it is relevant today as we've seen the return of the coloured sunnies, logo tee and vintage cuts & styles. It reiterates the carefree spirit of Levi's® brand that trended throughout the 60s; something I can relate to today with the way I live and dress daily – carefree and rebellious. 
Following the theme of 'remastering', Levi's® have re-launched another classic, it's Orange Tab line, a vintage inspired line that includes logo tee, cropped version of the 505C jeans, the mini skirt, dungarees and a vintage-inspired coverall  (a one-piece protective garment worn for heavy manual work.) I am obsessed with the logo tees at the moment which seem to be the vibe at the moment, we've even seen the designer brands jump onto the bandwagon too as of late. Owning the Levi's® logo tee, a classic that is backed up by heritage and history, makes me feel like less of a fony – sorry, not sorry!
Now you're probably wondering what the difference is between the little, signature red and orange tab seen on the back of your fav denims, well, the colouring of the tab is used to differentiate other kinds of Levi's® clothing. The Levi's® orange tab was used to set these apart the fashion denim styles that came out in the 60s like the bell bottoms from the classic pieces like the 501s ® which we see with the red tab on the back.
With the orange Tab, designers got to be a little more experimental, incorporating more trendy and unusual silhouettes and stepping out of the stringent requirements put behind red Tab clothing. Today, those early original orange Tab Levi's® items – which include shirts, jeans, hats, and accessories – are sometimes considered collectibles. Of course, the orange Tab isn't dormant – it currently shows up on select Levi's® Vintage Clothing items and will return this spring for an upcoming collection.
Remastered for denim lovers, the Orange Tab is the updated uniform for those who embrace a youthful, free spirit.
XO
Twiggy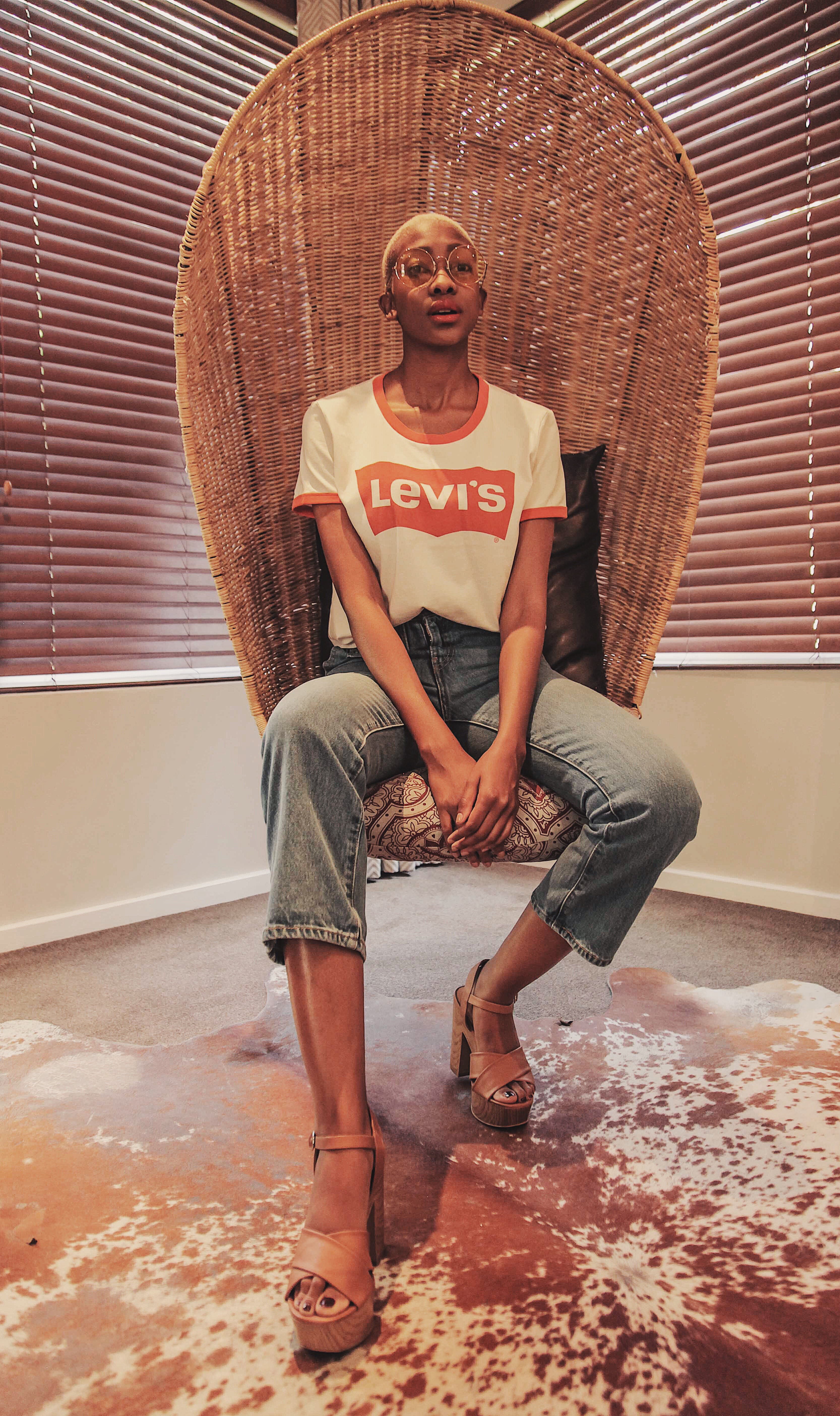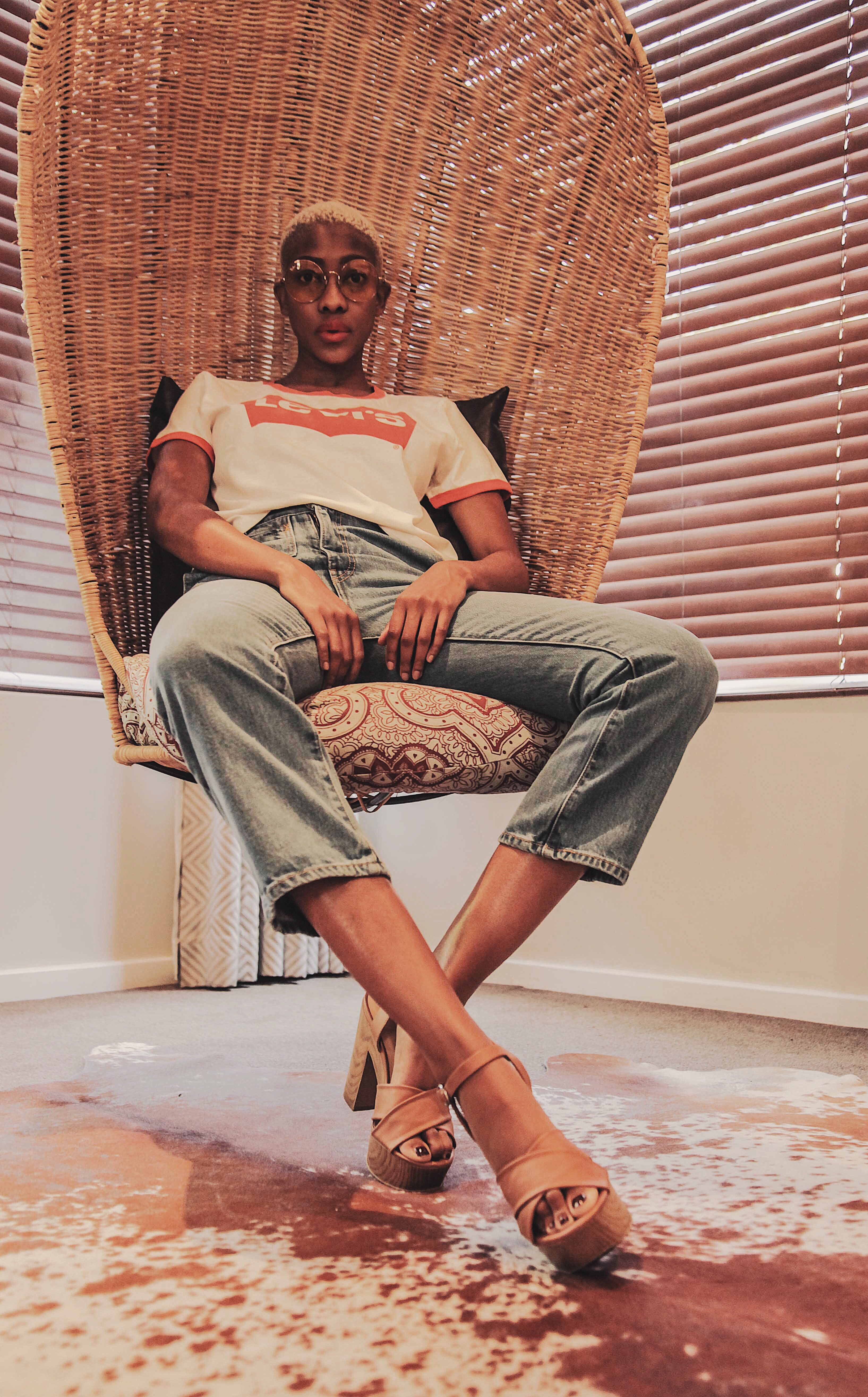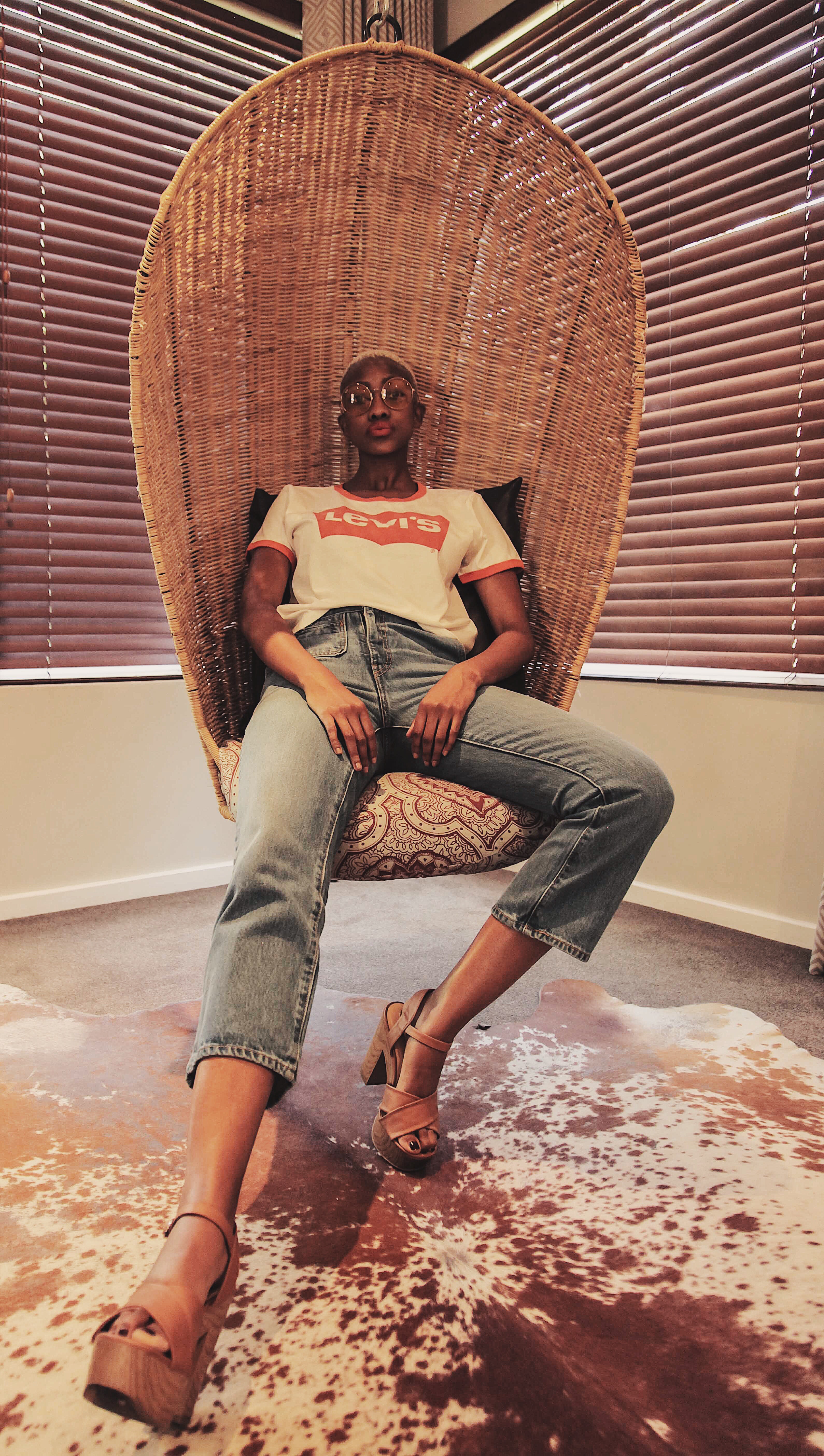 Pictures by Bash Jameson
Outfit Deets
Shades, RayBan
Tee, Levi's
Skirt, Levi's
Shoes, Only at Superbalist