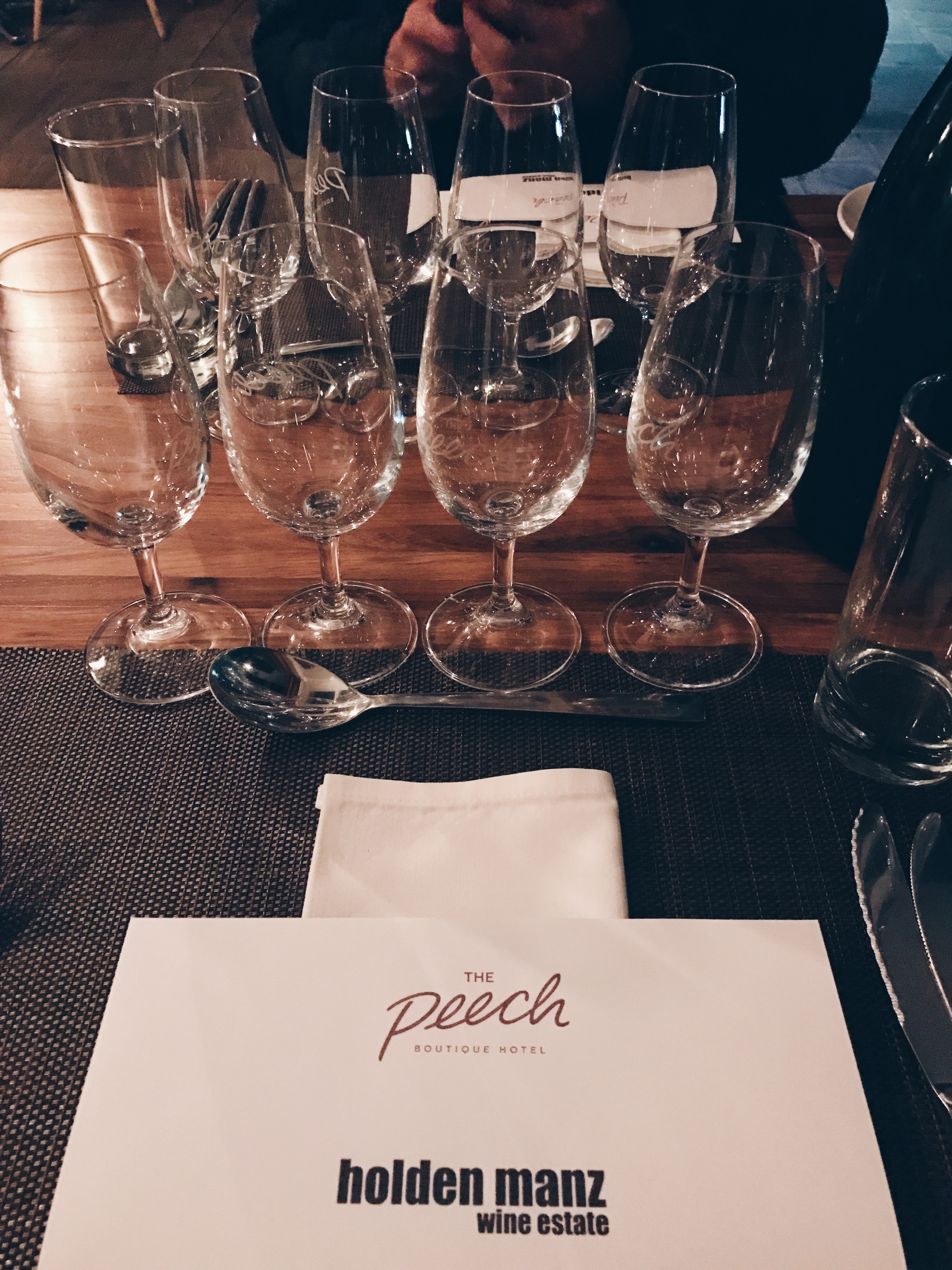 On Thursday evening my partner and I were invited to attend the monthly #peechwineevening at The Peech Boutique Hotel. I have been dying to spend a night or two at this cosy hotel since my sissy pointed it out to me as an option for a 'Staycation Series' that I am working on.
We arrived an hour before dinner, checked into our room and settled right in. We were lucky enough to be placed in one of the garden suites in the hotel. As we walked into the spacious room, the hanging pod, and beautifully blue tiled bathroom caught my attention. Our room had its own private patio and was located in a little green corner of the garden. I immediately fell right at home. It is very rare that a hotel room has that warm, 'right at home' feeling. There are 16 rooms in total and besides that garden suites, there are two other room options available at The Peech Hotel; The Garden Rooms and (two) House rooms that are located in the original residence of the property.
I hadn't been to a wine tasting or food & wine pairing since my Stellenblog campaign, so I was looking forward to the experience and sharing it with someone close to me. Head chef at The Peech Hotel, Paul Barrett, prepared a four course dinner for the evening, a preview of the menu is provided before hand so my mouth was already watering. Owner and wine-maker of Holden Manz Estate in Frranschoek, Gerard Holden, was present at the dinner taking us through each wine as it was served with each meal. I must admit, the 'Big G'named after Gerard himself was my favourite of the bunch, I couldn't resist a second glass before digging into my dessert.
These wine evenings take place once a month at The Peech Hotel where a different wine brand is brought in for the food pairing, it is not often that the wine-maker and owner is present at these dinners so we were very fortunate to have Gerard take us through his range of wines.
This food & wine pairing experience is R475pp, this includes wines and gratuity. It is essential to make a reservation for the experience as it is a very intimate experience. There were about 12 other guests who joined us on Thursday evening.  I would definitely recommend this as a unique experience in Johannesburg. This intimate evening is great for a date night as you can book a private table but still experience the tasting element of the evening. This is also perfect for wine lovers in the busy city as it is the perfect opportunity to network and mingle with other wine lovers.
I absolutely cannot wait to spend a few more nights at The Peech to experience more of their facilities and lush, peaceful gardens. Which other boutique hotels in Johannesburg are you favourites?
xo
Twiggy Moli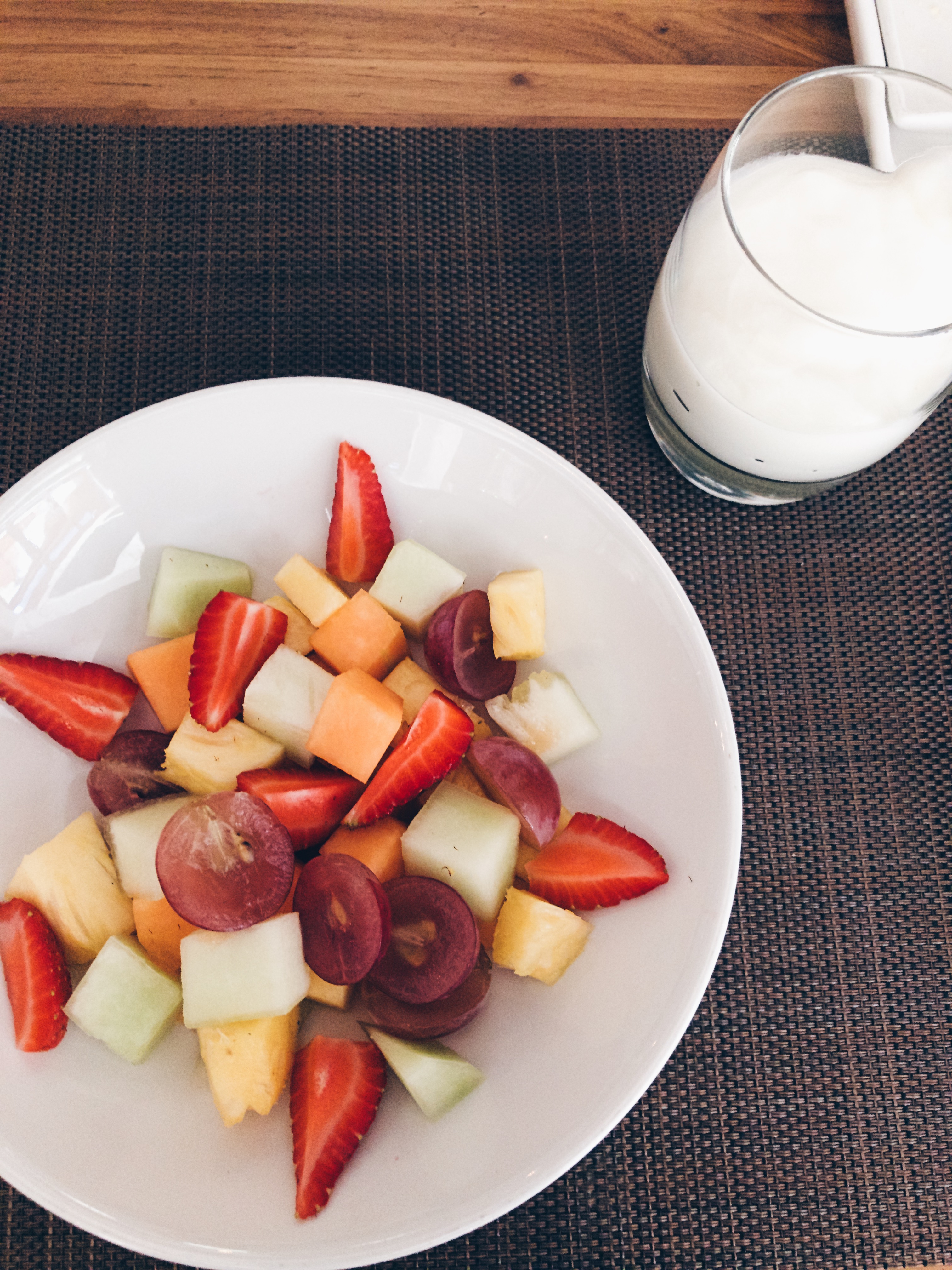 MENU
Amuse bouche
Smoked salmon & cream cheese bilini served with Holdnen Manz Rose 2016
Starter
Poached chicken infused with mushroom dexulle accompanied by tomato fondant & crispy pancetta lardons served with Holden Manz Chardonnay 2016
Main
Grass-fed beef fillet with blue cheese mousse on a potato rosti served with Holden Manz Big G 2013
Dessert
Coconut sorbet & fruits of the forest coulis served with Holden Manz Good Sport 2010