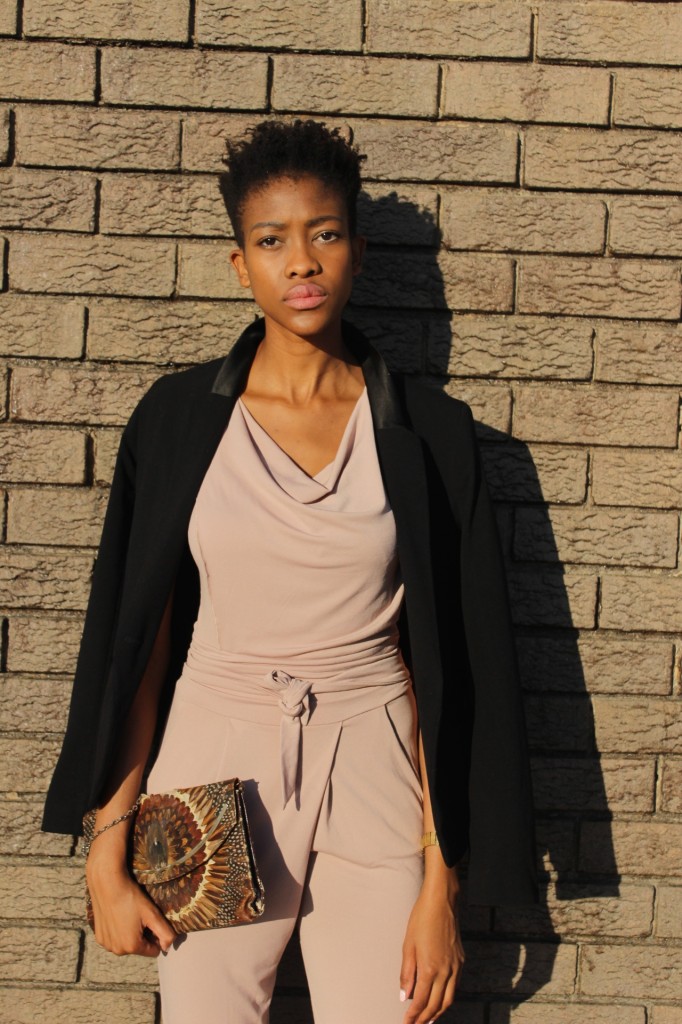 A girl can never have enough shoes or clothes! And all thanks to Bronx Woman and Miss Port, my love for the two is being fueled through a blogger competition that they're currently running.
I got to choose a fab pair of shoes from the Bronx Woman Summer Collection then headed to YDE to check out what the Miss Port range had on offer. To be quite honest, I haven't set foot in a YDE store for quite a while but I was pleasantly surprised by what I found. Low and behold, I discovered a few quality gems!
I have a thing for pastels lately especially when it comes to jumpsuits and blazers- so naturally the stunning Miss Port jumpsuit quickly caught my eye. Plus it fits my body like a glove. This pastel number is quite different to the one that I wore to The Loeries in that it can be dressed up or down to suit any occasion but for the look post  , I decided to pair it with my favourite item, the blazer both the white one and a black for two different looks and  my Gran's vintage clutch for a more dressed up look. I think they both complemented the Bronx wedges quite well. Side note: this was my first time wearing wedges. Ever. Maybe starting a collection now isn't a bad idea?
Okay so you must all be wondering how any of this has to do with the competition. Well, Bronx Woman will be posting the blogger style diaries on their social media platforms and that's where you all come in. Be sure to follow them and myself and like, share and repost my look) using the hashtags #stylediary and #TwiggyXBronx . If I win, so do you because I'll be giving away a lovely little something to one lucky reader.
You can find Bronx Woman on Facebook and Twitter: @BronxWoman_SA
xo
TwiggY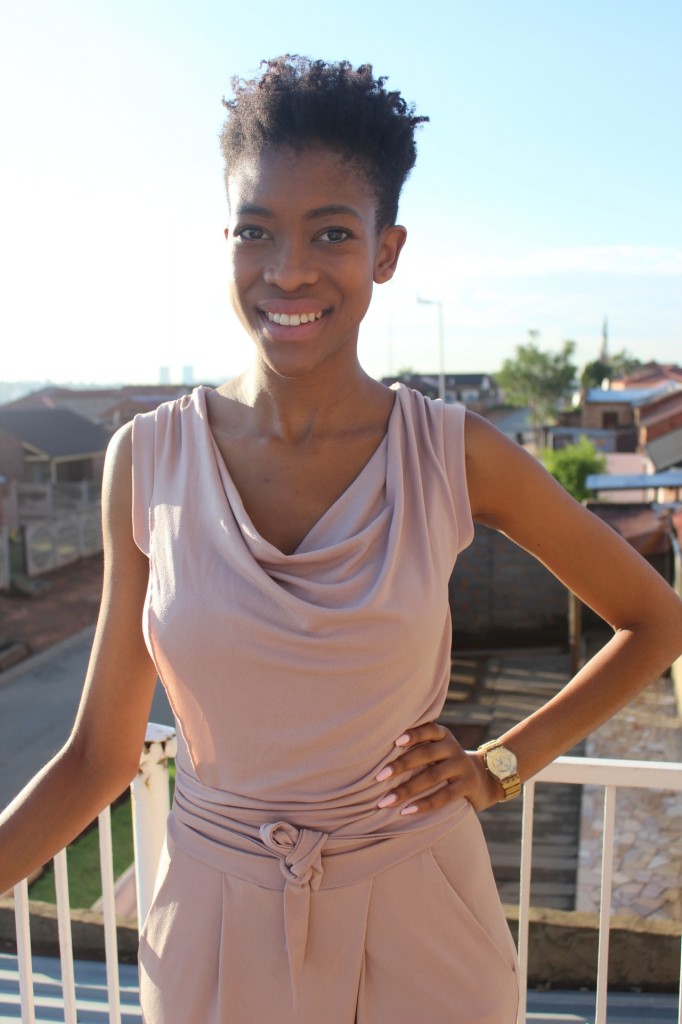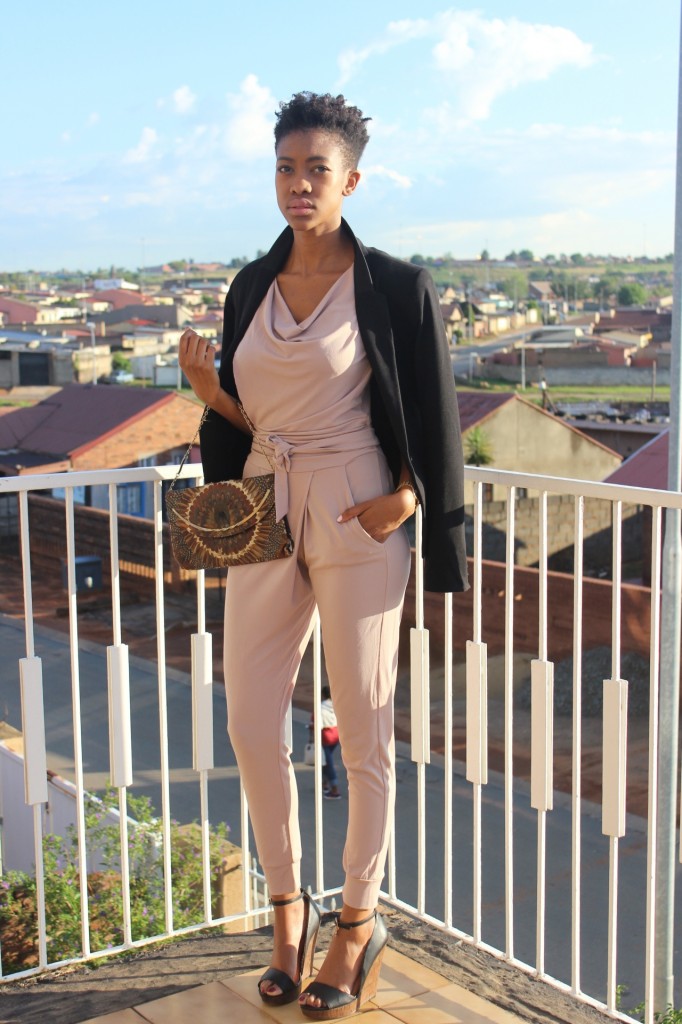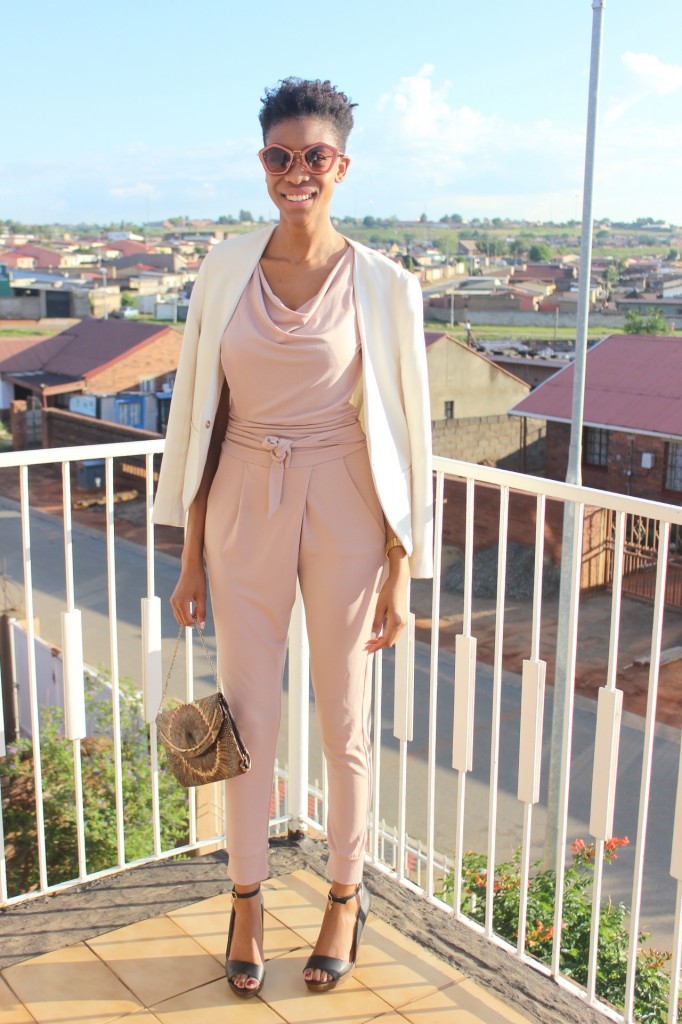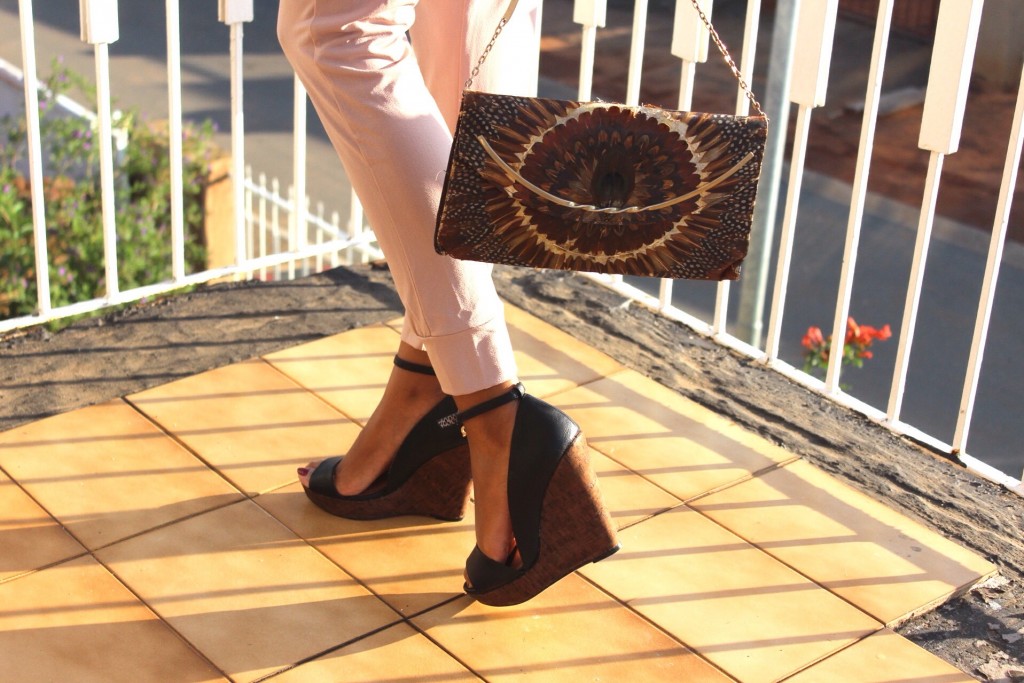 Jumpsuit: Miss Port (YDE)
Black Blazer: Studio W (Woolworths)
White Blazer: Forever New
Shoes: Bronx Woman
Sunglasses: Miu Miu (Sunglass Hut)
Watch: Swatch
Bag: Gogo's collection