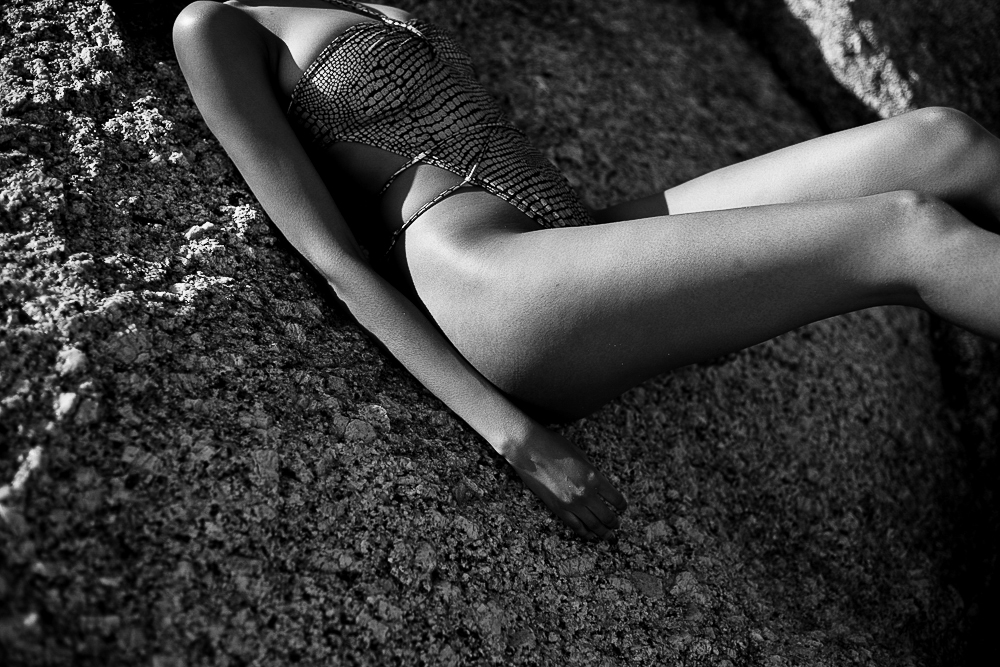 About a month ago I was crazy enough to pack a bag filled with stringed bikinis and vintage cut off tees and headed off to Llandudno beach with my photographer friend, Gabi Chad. We went to the same high school in Bloemfontien and had both been living in Cape Town for several years but had never met up so a swimsuit shoot was a great excuse to catch up, also my portfolio was crying for some new pics so this shoot had a few benefits.
For months I had been trying to figure out where I fit in the modelling industry, and as skinny as I am, I do not fit the recquirements that many agencies seek in a model. I am only 1.71 with a fat booty and double ds. I am super obsessed with Instagram and I started noticing that the accounts that I follow are made up of a lot of swimwear/lingerie photographers and models. I took a look at the mirror and *insert light bulb above Twiggy's head* figured out that that was the path that I really wanted to take – I want to be a swimwear & lingerie model. I am super comfortable and confident in next to nothing and walk around in no pants during the warmer months so I thought why not give this a shot?
Anyways I've entered a SA Lingerie/Swimsuit Cover Search Competion vote for me here to make sure my dreams come truueee 🙂 I really had a lot of fun during this shoot – getting dressed and undressed in the bushes, running around on the deserted beach in …nothing but getting sand in my afro, not so much.
xo
TwiggyMoli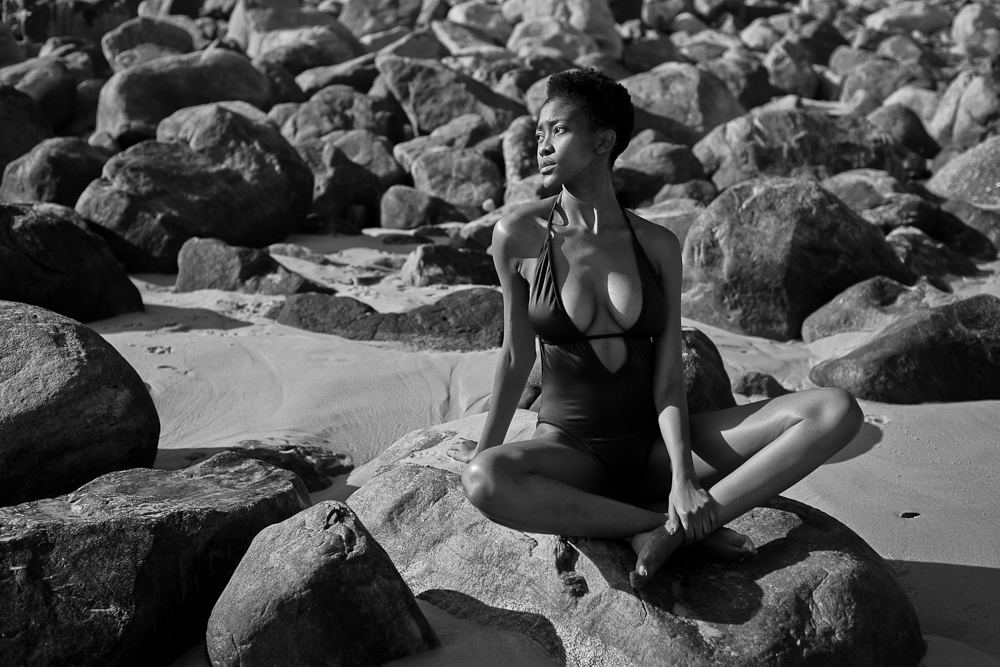 all photographs are unedited.