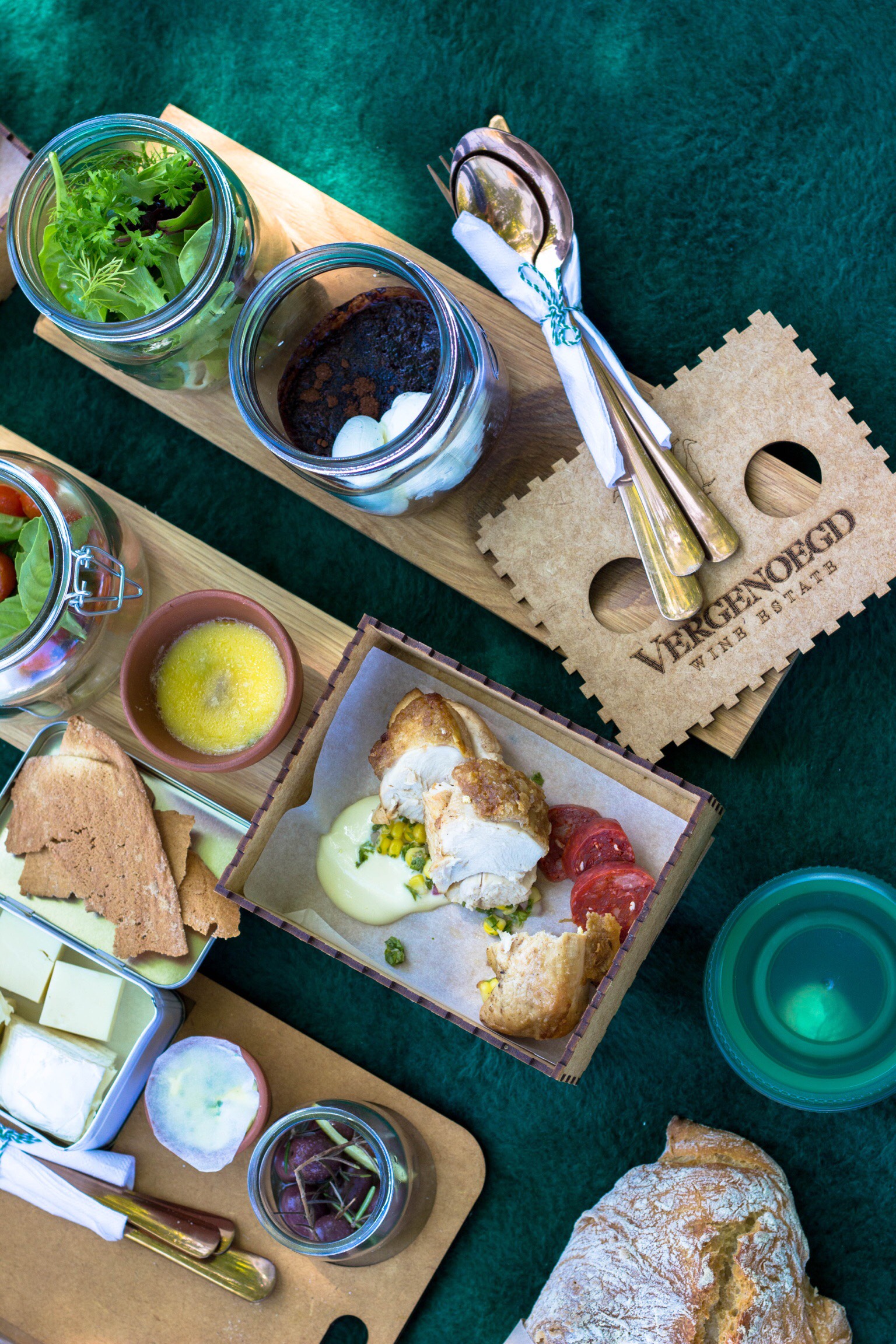 A visit to a wine farm was not a first for me, however, visiting the wonderful wine estate of Vergenoegd was definitely a first. The tea blending and artisanal picnic was a unique experience that I would recommend to anyone, definitely any foodie's dream.
Sitting under the tree and unpacking the homemade treats in our picnic baskets, freshly prepared for us made me feel like a young child on Christmas morning. I thoroughly enjoyed the Organic chicken breast with the corn salsa and of course, the Baked Coco Pudding for dessert.
After indulging in the specially packed picnic basket, you have the option of going for a wine, coffee or tea blending class. Being the tea lover that I am, I obviously opted for that option and created my own tea blend which I called 'The Moli' .. I'm yet to brew myself a cup *hides*.
During our tea blending session, we were told that in a couple of months the tea blending would be followed by high tea in the outside garden. That's something I would definitely consider going back to the wine estate for, with my girlfriends!
The entire Vergenoegd Wine Estate is picturesque; literally every corner is instagrammable which obviously made me happy.
I can't wait for my next visit!
xo
Twiggy Moli