Work Shop New Town is a newly opened retail space occupied by a carefully curated group of South African designers who sell locally crafted products that range from jewellery to fashion and beauty products and services. The space is not only home to those handpicked designers but also doubles up as a space for creative activations from the Bubblegum Club and other designs curated by The Kraal Design Gallery.
I have visited the space on a couple of occasions and couldn't help but notice a couple of unique items that are literally one of a kind and would almost to die for.
Conversations that have taken place across social media for the past couple of days have surrounded Valentine's Day and some really good questions came up. Should we really take this day seriously? What do you buy your boyfriend, something for yourself that he will appreciate? Do gents even want gifts on Valentine's Day? What about the single ladies? what's in it for us,who spoils us?
Well, with Valentine's Day just around the corner I thought what better way to embrace the day of love than to go to Work Shop New Town to pick out a range of gifts that you, my beloved readers, can purchase for your loved ones. I think it is important to remember that buying Valentine's Day gifts should not be limited to those in relationships. Spoil your best friends, your mother's or someone you secretly admire. You will never know how much it could meant to them.
Being a single girl myself, I am not expecting anything but all surprises are welcome. LOL! Below is a list of my top fav gifts to buy for your loved ones this valentine's day. Take some tips and a trip to Work Shop New Town and spoil those you love.
These beautiful products and other selected items at Work Shop New Town are on sale at a 10% discount or special gift with purchase for the Love Shop New Town weekend special, from Friday 12th – Sunday 14th February. I would love to see the lovely gifts that you guys purchase so please take snaps, post on the gram or twitter and tag @workshopnewtown and myself and also use #TwiggyLoves & #WSNT! I Can't wait to see your purchase!
XO
Twiggy Moli
Gifts for your girl: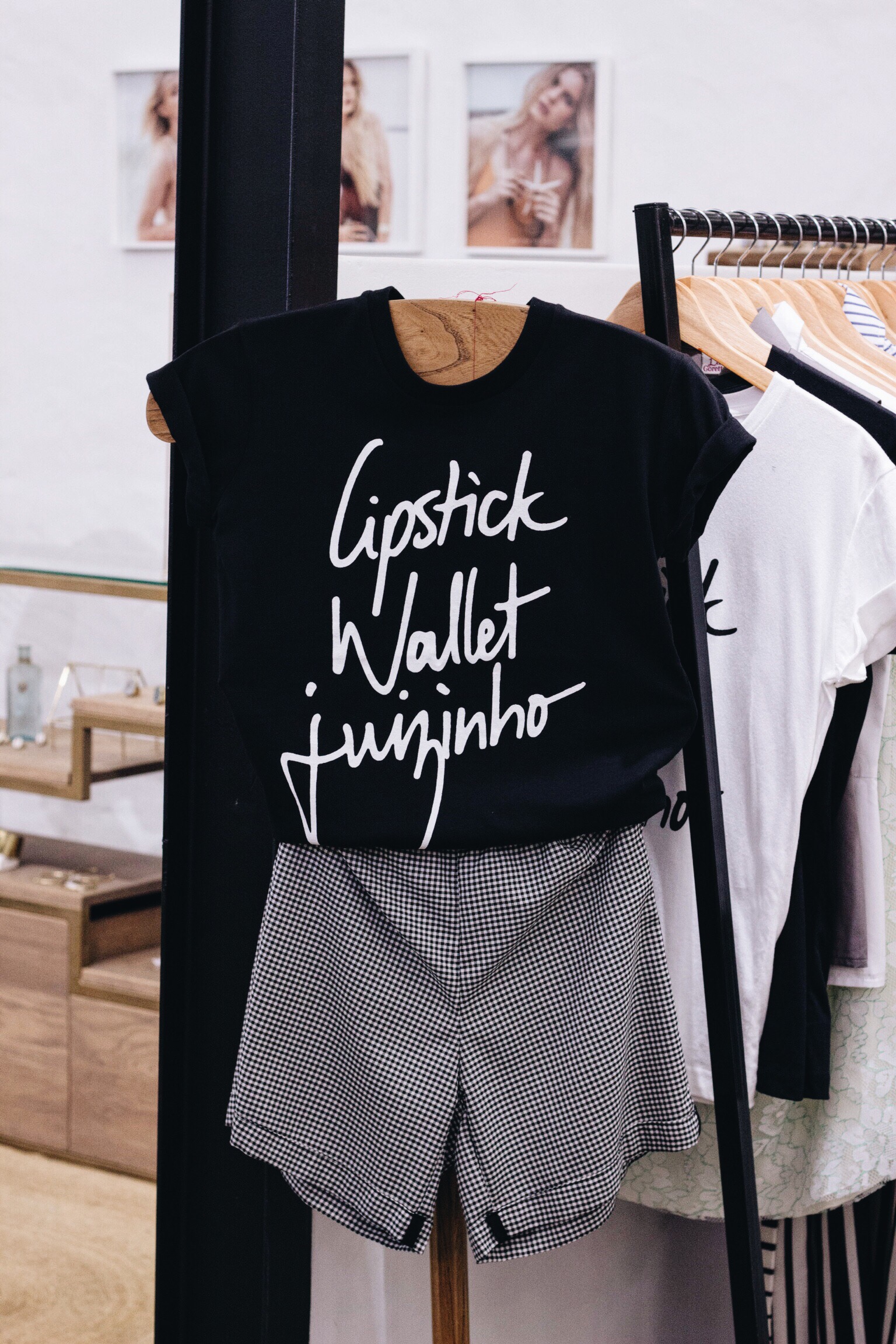 Black tee: Lucy Goretti
Marshmallow & Chocolate body mousse: Hey Gorgeous
Wrist candy: Sophia Bali
Traditional Zulu sandals: Maria McCloy

For your guy
Leather laptop bag & travel wallet: Wolf & Maiden
Printed cap: African Image
Combat boots: Augustine

Printed sweater: Aya
Natural hair products: The Perfect Hair