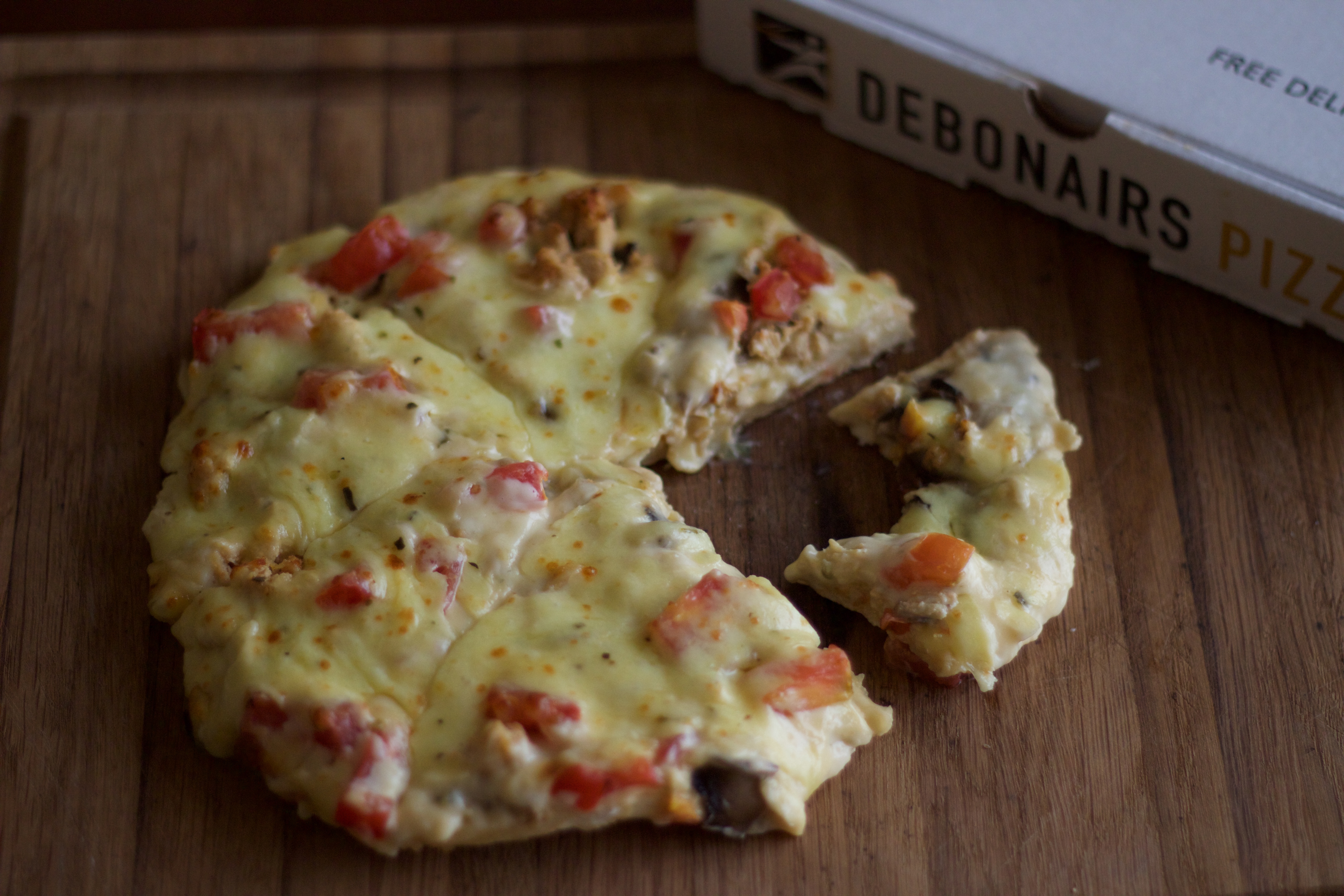 Festive season is here and I can't think of a better way to start off then holidays than with some incredible food deals. This holiday I plan to sit back, relax, drink, sleep and EAT as much as possible. If you follow me on Instagram, you'll know that #twiggyisafattie indeed. there's nothing I would rather do, than spend my sweet, sunny holidays eating and napping.
Now, its 600th restaurant will officially be opened on Saturday, 26 November 2016. Debonairs Pizza, is celebrating 25year and their 600th store opening on 26 November 2016 . in Botshabelo near Bloemfontein, Free State. In celebration of this milestone, on Monday (28 November 2016), every Debonairs Pizza restaurant will be giving away 100 free pizzas in celebration of their 600th restaurant opening. The first 100 patrons at each restaurant who purchase a Real Deal Pizza will receive a second promotional Real Deal pizza and a 500ml coke free.
Terms and Conditions: The offer is limited to the first 100 customers in each restaurant who purchase a Real Deal Pizza (Chicken & BBQ Sauce and Sweet & Sour Rib) valued at R19,90. First come, first serve. This offer is not available for online deliveries or call-in and collect customers and valid for the 28 November 2016 only.
Only one free Pizza and one 500ml Coke per customer. In-store only purchases qualify for this offer. Not available to online ordering, deliveries or. Offer . Founded in 1991, this brand has grown from a single outlet in Pietermaritzburg, KwaZulu Natal to a network of restaurants extending across Africa as far as the United Arab Emirates.
Now how do you enjoy your pizza? What are your fav places to enjoy your Debonairs pizza?
Mine is genuinely either in bed with the latest series playing on my laptop on a rainy day like today or if the weather allows, on my balcony. my balcony becomes the ultimate spot for all my friends and family to gather during the December holidays. with the views of the iconic Orlando Towers, to Orlando Stadium, we enjoy sitting outside, enjoy cold beverages or mouth-watering pizza on any given day.
Tell me where you like to enjoy your Debonairs pizza.
xo
Twiggy