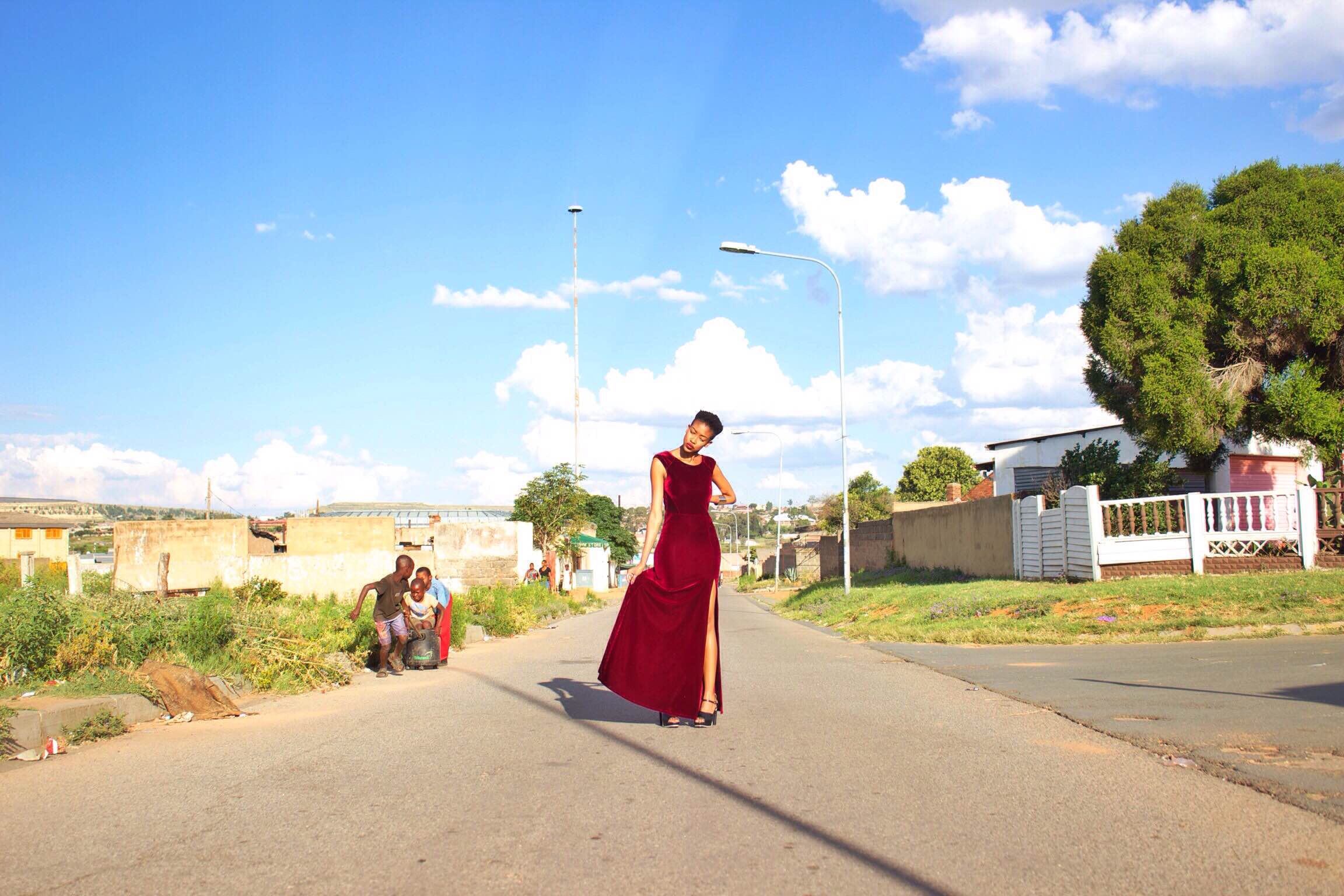 I ended my Saturday on a high note FROW'ing at Fabiani for the last show of #MBFWJ. I initially planned to give Fashion Week a miss because I've found it to be a bit of pretentious affair, but I thought I'd give it another try when my invite from Fabiani arrived in the mail.
Because I hadn't planned on attending any shows, I was obviously dumbstruck when it came to putting together an outfit. Thankfully, the good people from Miss Port saved the day and sent me a slinky, Burgundy number from their A/W 15 Collection. I rarely get all the way done up for an event- bar the Loeries last year- so this was a great excuse to do so. And I must say, the dress was perfect for the occasion! I paired the velvet dream with gold accessories and chunky platforms then finished off my look with 'no make-up makeup' and a vampy lip.
Fabiani's A Return To Form A/W15 Collection featured a combination of contemporary garments and sportswear apparel inspired by vintage, 21st century Italian motorsport. It would definitely give any modern man a stylish, edge for the upcoming season. I totes loved the chunky knits which featured on the runway; they made me wish I had a bae to dress up and then steal the knits from during the Winter months. My first front row experience was lovely and definitely an unexpected highlight for me. Being a few seats down from the likes of the beautiful Nandi Ngoma, Zakes Bantwini and Dr. Precious Moloi-Motsepe was the cherry on top.
Look out for our fav looks from the show on the blog tomorrow!
xo
Twiggy