So it's been a while since I've put up a look post and that's purely because I never really have my camera on me to capture the looks, I do however have tried to make an effort to post a few of my daily looks on my Instagram. 
I've gone back to basics with posting the causal #OOTD posts on my gram to push myself to look cute when I do go out. To be really honest, I haven't really been feeling that cute. This past year I have put on a lot of weight so trying to find clothes in my closet that actually fit and are comfortable has been really REALLY difficult. I actually need to do a full closet clean up and give away a few items.
Most people think that I am being dramatic but I've gained weight around in my thighs, tummy and waistline area so not fitting into the ton of clothes that I have has obviously left me defeated. I have kinda found a way to trick everyone into thinking that I sorta still look cute by dressing strategically – all black, high waited anything and oversized outerwear. Joburg has become extremely warm very quickly so some of my tricks are kinda not working anymore so I actually do need to hit the gym soon and start eating right before it's too late. I do know that I will shed the weight quickly if I put my mind to it but I am very comfortable, lazy and not motivated at all lately but that's a story for another day.
Anyways back to the point of this post, a trend that I'm super crazy about at the moment – transparent items! I am not one to catch onto trends and stuff but this is something that's sort of caught my eye so whenever I find a black transparent item, I buy it. I purchased a long, transparent dress the other day that worked so well with my new vibe, I'll post that look on here soon, you guys will love it.
A little more on the transparent trend – If you're a lover of fashion and have been keeping up with what the biggest designers have been showcasing on the runway, you will have noticed transparent items in forms of trench coats, whimsical dresses and other looks blended with transparent textures to add that extra sophistication, sexiness and edge. Everything that I am all about!
In this look, I found this cute transparent cami at LEGiT a few months ago and only wore it recently at a shoot. I genuinely couldn't stop twirling around in it; it made me feel like a new age Tinkerbell! As mentioned before, I've gained weight a lot of weight in my waistline and tummy area so pairing this cute top with high-waisted leggings which singe in the waist and tummy was a no brainer. High waisted anything makes almost anyone looks slimmer and taller so that's my go to with bottoms lately.
Another thing you will have noticed about my personal style is that I choose comfort over everything! You'd swear that I don't own a pair of heeled shoes because I'm literally in flats everywhere go now. For this look I chose to wear my new Black Suede Cleated Creepers from the latest Fenty X Puma drop. These are probably the most comfortable shoes that I own right now and just added that extra edge that my look needed. These are my second pair of creepers and are by far more comfortable than the first pair I got a few years ago from BOY London. The Fenty x Puma creepers are classic in their design, with an elevated platform sole that's cleated and made from rubber which is probably what make them sooo comfortable!
Not trying to be a dark princess in my look, I brought colour in with my accessory – my fluffy sling back and emerald eye make-up to match. I've always been lover of bright, vibrant colours in my looks but wearing all black will always be the best way into fooling anyone that you actually look slimmer!
I really looked and felt super cute in this look and will definitely be finding new ways to incorporate my new transparent items with whatever fits me in my wardrobe!
See outfit details below. Hopefully I'll be more consistent with the look posts from here on out!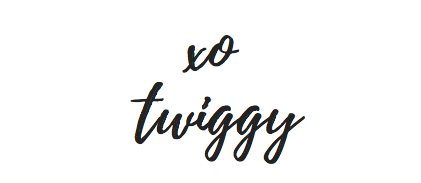 Outfit Details
Transparent black top: LEGiT
High waisted leggings: Superbalist
Black Suede Cleated Creepers: Fenty x Puma
Emerald fluffy sling bag: Rubi @ Cotton On
Other Credits
Make-Up Artist: Nono at Smashbox
Photography: Austin Malema