I started using make-up around the age of 17, I bought my first proper foundation powder in varsity and owned a real make-up bag at 21. Okay, my timeline is a rough estimation but I genuinely got into this make-up game fairly late in life. Mama Moli never EVER encouraged me using make-up as she believed that it would ruin my perfect porcelain skin and would make me look older than I am. Ummm, that was the point! At 16 Sedi and I were definitely trying to get into nightclubs that had an age restriction so yes, mom, we wanted to look older!
I perfected my first contour on the night of the 2014 Loeries in Cape Town after Sedi and I found a silly contour chart on the internet. We scrapped together the little make-up that we had between the two of us, using each others shades of foundation to achieve our evening looks. Fast forward a few years later and I have actually come to the conclusion that it's time to grow up and actually learn how to do a day-to-day face or an evening look for the many events that I am required to attend as a blogger. Thinking back on all of these memories made me realise that I had never actually known how to use the make-up products that I own properly. Often I use fingers instead of brushes, BB creams to strobe, eye shadow to highlight and black eyeliner to fill in my brows instead of a dark brown.
I have a few photo shoots a month with a mixture of networking and product launch events and nights out thrown in between lazing around at home so it really is required for me to know how to put on a cute face a few times a week. I have been unfortunate to work with make-up artist that don't quite know what they are doing, but how can I be mad at them when I don't even know what I'm doing?
I attended a private master class with Nono, resident trainer from Smashbox, and she informed me that the basics of perfect the  daily face beat starts with a consistent, daily skincare regime and knowing you own face shape and skin very well. I would like to think that I have figured out which products work best for my face – I literally wash it day and night with Dove soap and moisturise with Justine A-Firm Platinum Anti-Ageing Day/Night cream mixed with Cetaphil sunscreen. When removing my make up, I use Garnier SkinActive Micellar Cleansing Water then wash my face with Cetaphil Gentle Cleaning Lotion (really good for sensitive and eczema-prone skin). Using wipes doesn't quite remove the make-up completely and leaves my skin looking dull and feeling dry the next morning. A quick fix, but your skin will suffer in the long run.
This year I am partnering up with Smashbox South Africa to bring you, my readers, tips, tricks and basic guides on product purchases, how to apply your make-up and any other make-up questions that you may have. I am in no way saying that I have now become a beauty blogger, I am just a student sharing notes with her friends LOL.
Nono gave me an everyday look using 10 basic products from Smashbox. Once I have received my own products, I will try do my own face and see if I even come close to what Nono achieved on my face. Watch my quick transformation here and find a list of products in the description box. Like, Subscribe and Share!
Which other make-up tips, tricks and trends would you like to know more about?
XO
Twiggy Moli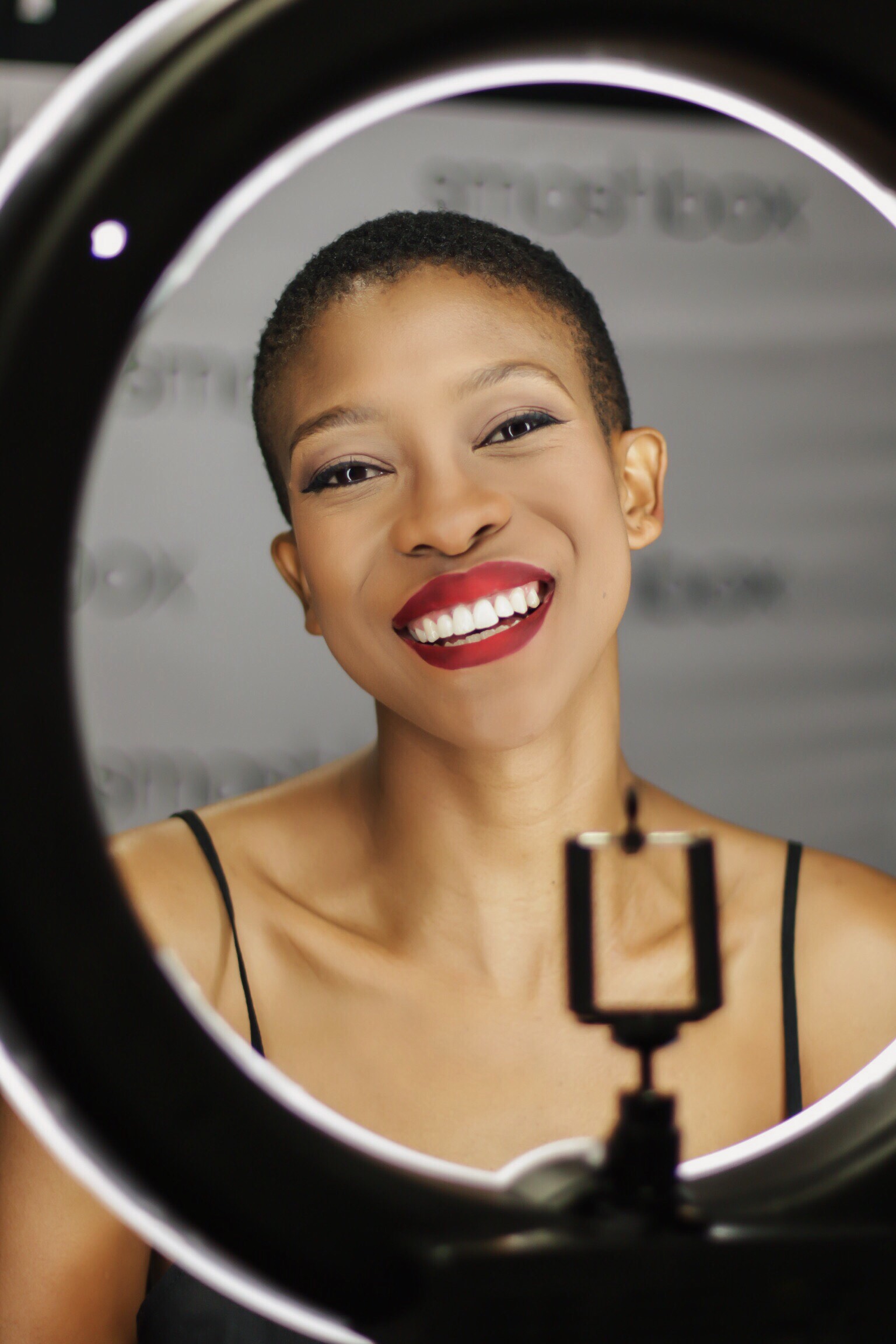 Photography: Cedric Nzaka
Videography: Austin Malema