Years of Ultra South Africa have come and gone and not once have I ever had even the tiniest bit of FOMO to attend one of the world's largest music festivals. This year I was invited by Red bull to attend Ultra to experience the craziness for myself. In my mind, I was planning on spending my weekend in Durban for the Metro's but I thought doing something different for a change would be refreshing, so I chose Ultra.
Leading up to the day, Joburg weather was on its worst behaviour. My anxiety of not knowing what to expect and the thunder showers that threatened to ruin the anticipated groove almost kept me in bed. It was literally only at 1pm on Saturday afternoon that I had actually finally decided to get my butt out of bed and get ready to mingle with the other kids. For a good hour I had no clue on what my look would be because as wet and wild the weather was, it was actually quite warm and I knew that the sweet tunes of Black Coffee, David Guetta and Chuck Tailored would definitely keep me warm and energised the whole night.
I settled for a sheer top (that would keep me cool I thought) a pair of skinny jeans, black suede ankle boots (big mistakes but I knew the muddy risks involved – I could not compromise the swag), a bucket backpack and an old puffy jacket borrowed from Mama Moli. I was sorted, there's something about looking cute that will motivate you to enter any groove, whether you were in the mood for it or not. And Off to Ultra it was! Ultra took place at the Nasrec Expo Centre only 10 minutes away from my house. Upon arrival the rain God's decided to bless me and hold off with the drops and drizzle. Walking into Nasrec with Cedric, my groove partner and photographer for the day I was really fascinated by the set up in its entirety.
Red Bull bars, food stands, brand activations and four pumping stages ready to entertain us for the whole day and night. This year, my great friends at Until Until had their own hip hop stage, this is obviously major on so many levels. Their selection of DJs was wonderful. Walking around the venue with Cedric looking for some street style – which was fire flames by the way – I noticed that most of the attendees, who happened to be white, were too shy to have their pictures taken, however, some were a little too excited. We were definitely no longer in Braam where the kids are used to being papped by the up and coming photographers every weekend. It was so much fun seeing the smiles on most of the faces that we captured as they walked away and expressed to their friends how wild it is being randomly asked for a photo for looking cute. The street style was really great, looks that I can imagine seeing at  Coachella. The attendees really knew which outfits would be appropriate for the walking around, jumping about and overall cuteness for the day.
The day turned to-night, and a couple of drinks and Chip & Dip later, I was ready to call it a night. I missed the fireworks which is a bummer because I am a sucker for bright sparkles in the sky. I genuinely had the best time dancing, laughing and snapping away, my thighs being sore for two days straight after that is evidence of a good time. I would honestly return to Ultra next year. Thank God, Red Bull packed the best survival kit for me otherwise I would have attended the music fest super unprepared. I have put together a list of survival tips for anyone looking to attending next year below.
Survival Tips:
Dress light as you WILL get hot from all the walking and dancing
Load your wrist band with enough money to last you the night for drinks and food – no cash is accepted.
Carry a backpack that closes securely with gum, tissue, lipstick, gum, a power bank – Red Bull gave me the best survival kit which saved me the whole day
Attend with a group of friends for maximum enjoyment
See you at Ultra South Africa 2018!
XO
Twiggy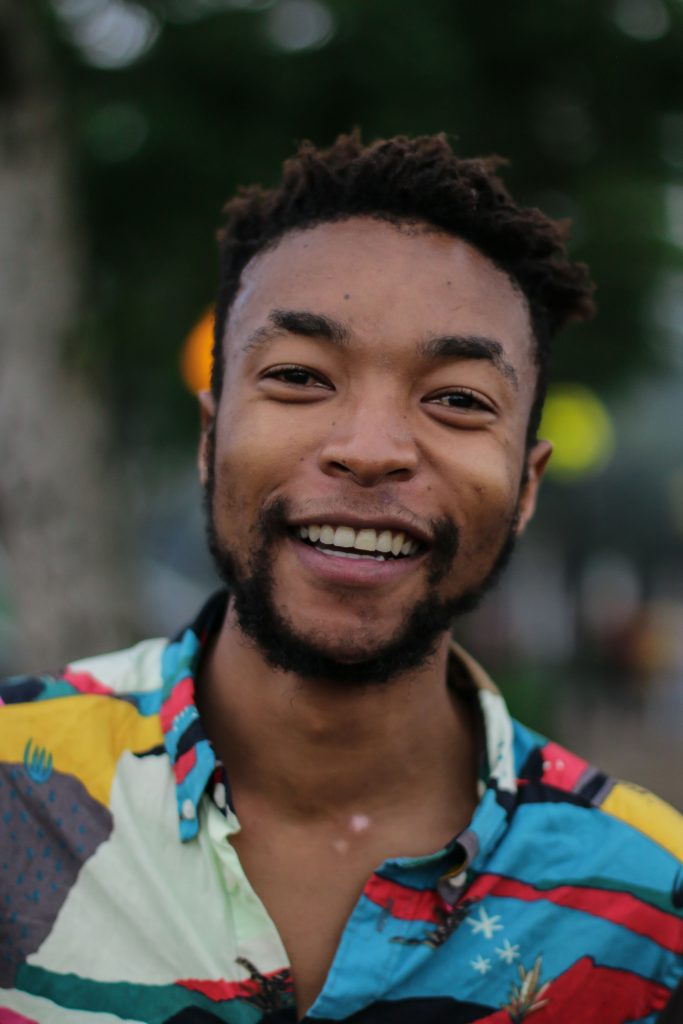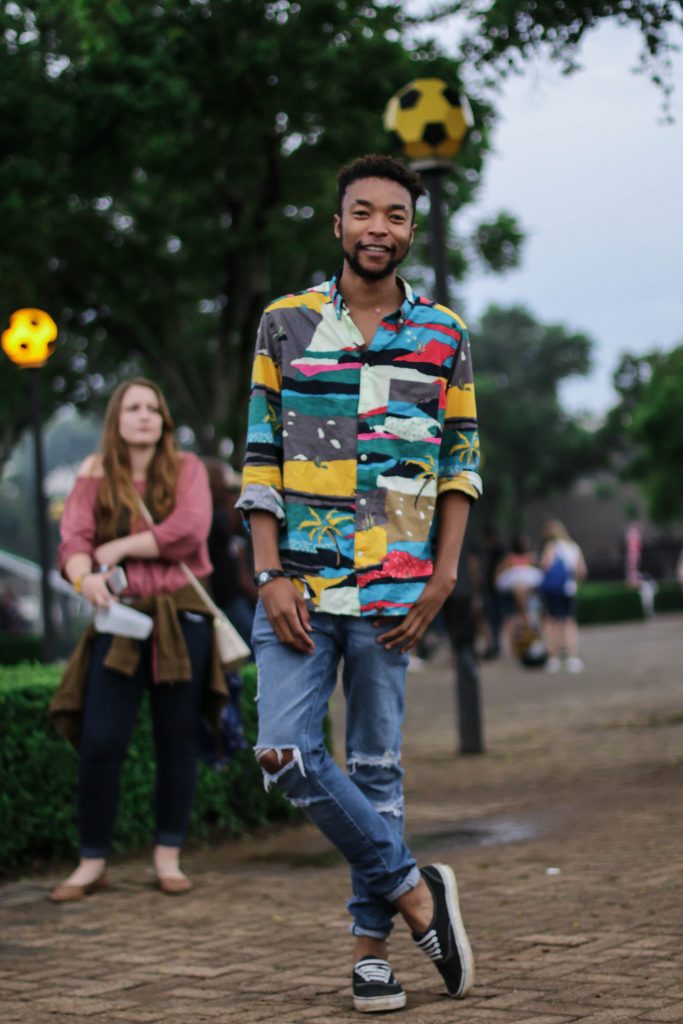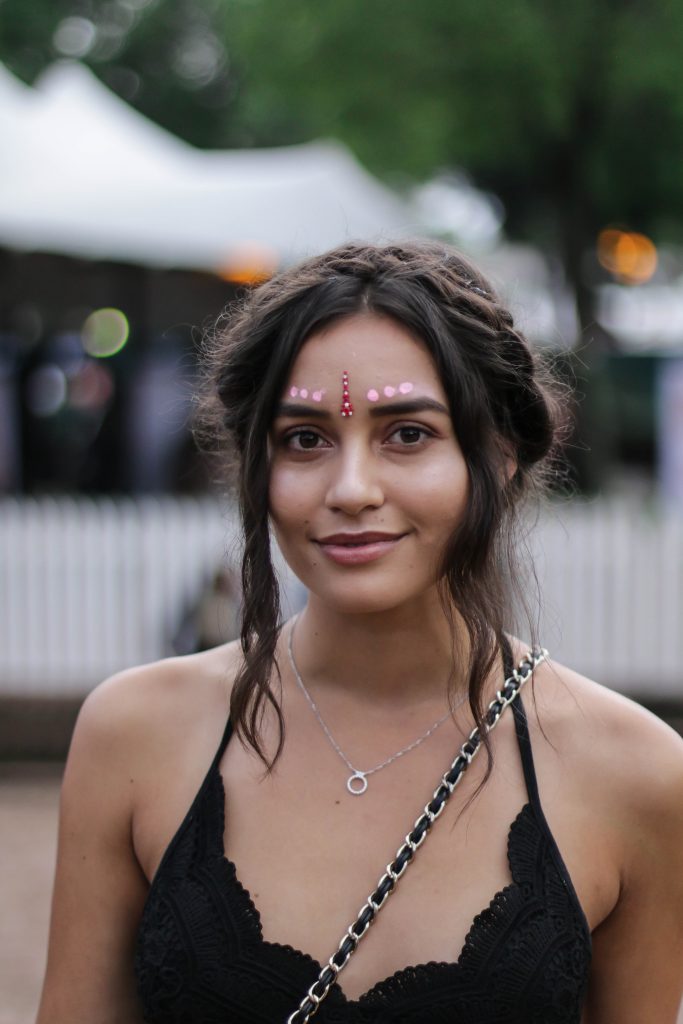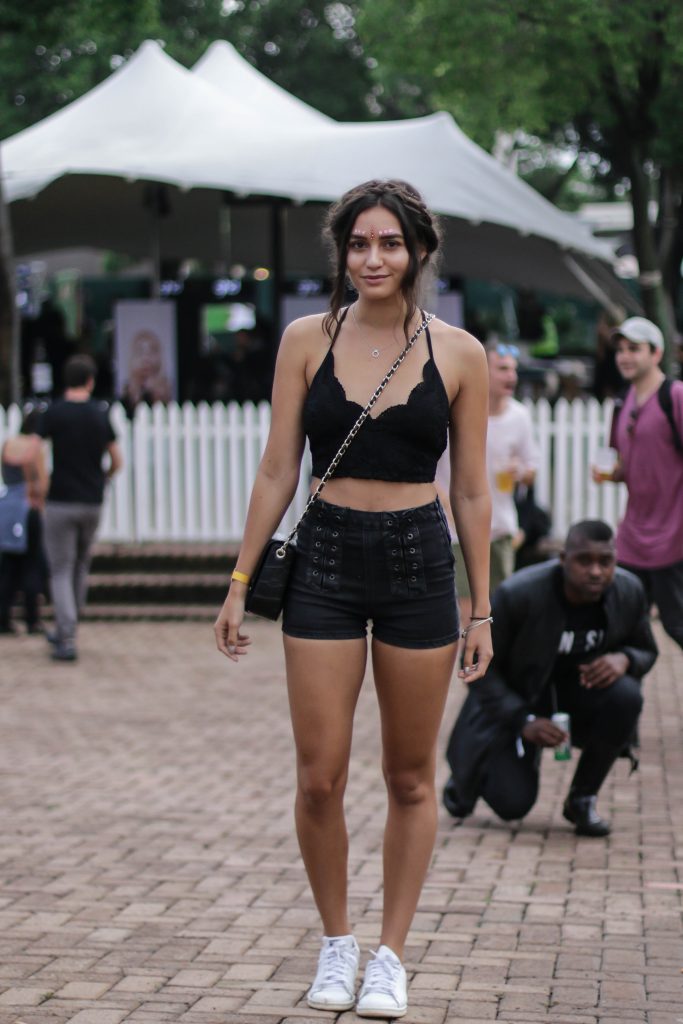 Photography: Cedric Nzaka 
Twiggy's Outfit details
Sheer Top: Cotton On
Jeans: Levi's
Ankle Boots: Legit
Puffer Jacket: Mama Moli's closet
Backpack: H&M