About two weeks ago the notorious trio, Migos, was in the country as part of their Culture Tour. I was super excited to attend this concert like any other concert. Being the avid concert goer that I am I purchased golden circle tickets so I could be front and centre, had a make-up look prepared and a comfy but cute outfit planned in my head. I was EXCITED!! Watching all of their snaps as they arrived in South Africa and seeing fans snap the Durban show got me super amped for our turn here in Johannesburg.
I don't know what it is about me lately but I have found that I have become really bad with time so with every event I give myself an hour to nap and two hours to get ready – shower, make-up and trying on outfit options. Concert day I did just that, Bash and I forgot to eat though so on our way to the concert we stopped for a bite to eat. We wanted to make sure that our tummies were lined because it was about to become a very lit night.
In the uber on our way to The Dome, it started storming really bad. It was actually kind of scary being in the car. As soon as we approached the entrance of the venue, we decided to hop out and just run; we were stuck in traffic and it didn't look like the rain would be holding back any time soon. This is when the mess started..
Due to the weather that the organisers had clearly not prepared for, everyone with a ticket was let in through one entrance. That's nice of them, I thought – noooope, error number one. Using the general access entrance meant that we didn't get our Golden Circle tags so we spent a good 20 minutes walking from golden circle and back to the entrance trying to figure out where we could get our tags.
When we got to the correct golden circle entrance – which meant we were drenched again as we had to enter from outside, we noticed that they were not scanning any tickets so we definitely could have crooked everyone and just sent out tickets (which were on my phone) to friends who weren't attending the show.
Problems number 2 and 3 with the organisation of this concert: Bags weren't checked so under age kids snuck in alcohol, hubblys and more. The bar lines were painful long because once again, they were serving alcohol to under age attendees and the the biggest mess, the entrances once again. The were now a stampede at the door so the concert could not start. The local acts on the line up didn't even perform, except Nasty C and Boity (omg! what? yes.)  and then the starts of the night, MIGOS!
Migos performed for about an hour of 80% of my favourite songs by them and i had an incredible time singing out loud and witnessing them live. They even created a mosh pit for the dtunk under age kids to rage in. It was such a vibe. I definitely made a promise to myself to see them live again if I ever get the chance to go overseas seeing that the local organisers of this tour really ruined the experience for me.
I was stone cold sober and obviously tired by the time they came on at 11pm!
Craziest and worse concert expiernce of my life, such a pity! Anyways peep some of the photos I took at the show along with what I wore. I blended in with the skrrrs skrrrs! I'm currently editing a blog for this weekend which I know you guys will love, please subscribe to my channel so long here!
make-up look
MIGOS
Concert Outfit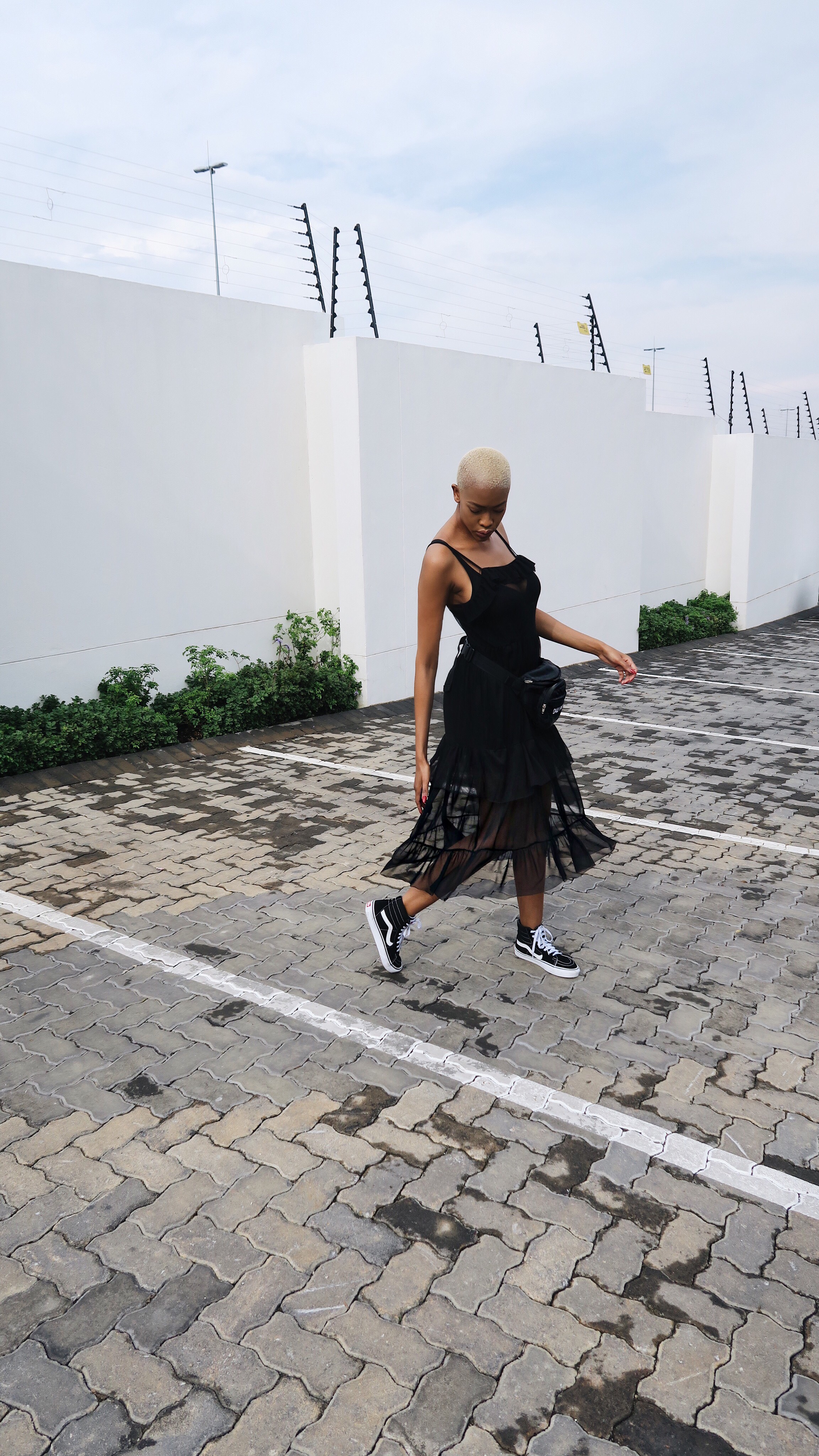 Mesh Dress: MRP
Body Slimmer: Woolworths
Fanny Pack: Daily Paper
Shoes: Vans