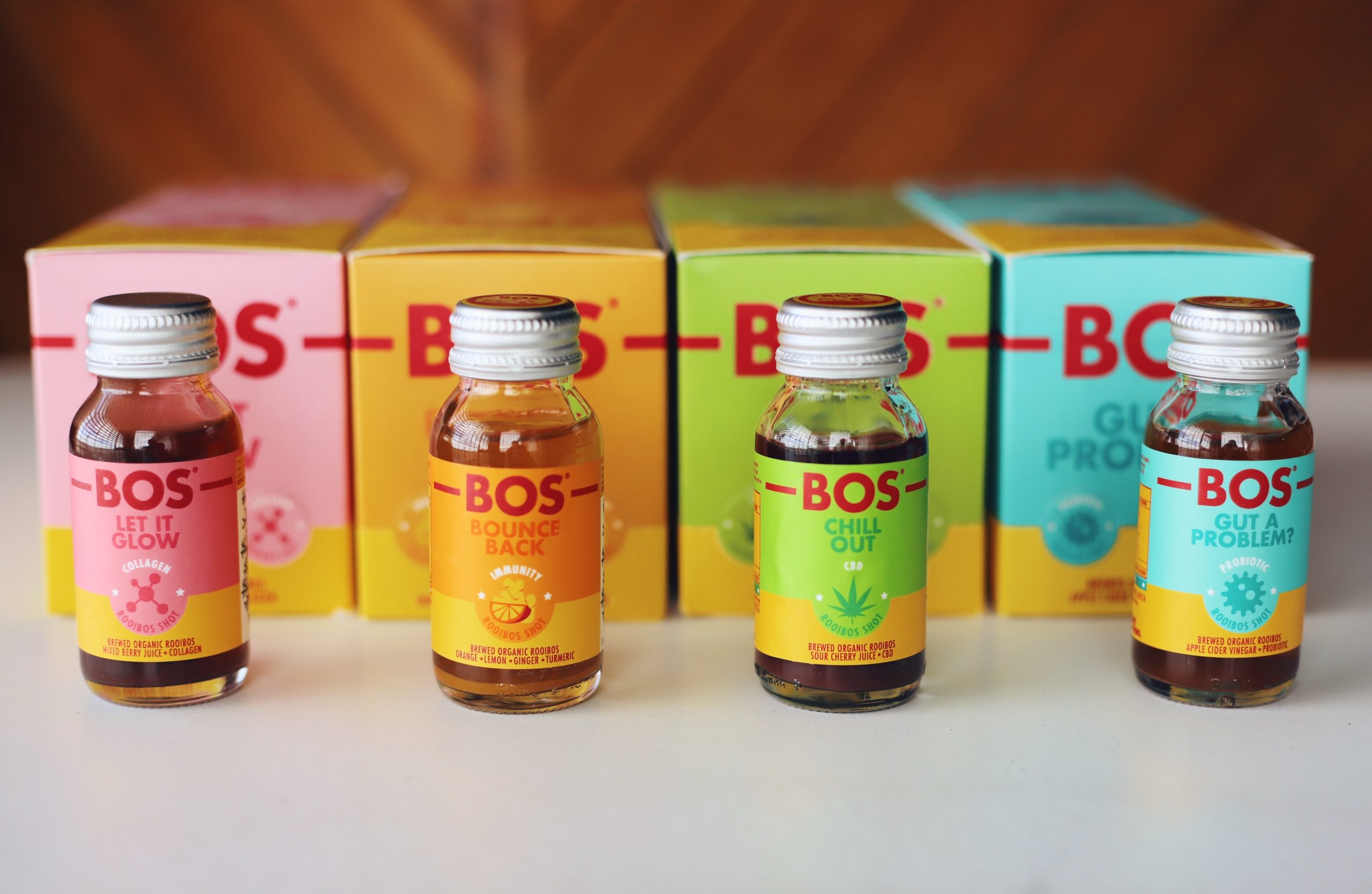 The makers of the well loved, organic ice tea, BOS, have recently launched an amazing and exciting range of functional health shots. Available in four varients, these health shots are packed with rooibos, a superfood that increases the levels of anti-inflamamatory compounds, natual juices and other functional ingredients that have their own unique benefits. This range couldn't have come at a better time where self-care and personal health are everyone's priority due to the recent Covid-19 Pandemic.
The Different Varients:
The Bounce Back Shot:
This shot contains brewed organic rooibos, orange juice, lemon juice, ginger extract, tumeric extract and ascorbic acid (Vitamin C). The powerful combination of these ingredients helps to defend the body against viruses and bacteria.
Chill Out (CBD)
A personal fav. This shot contains brewed organic rooibos, spectrum hemp derived from CBD and sour cherry juice. These ingredients help with relaxation and calm. Combined with the rooibos which is naturally caffeine-free, these ingredients help to calm ones anxiety and asssist in a peaceful sleep.
The Let It Glow (Collagen) Shot:
This shot contains brewed organic rooiboos tea, strawberry juice, rasperry juice, grape juice and hydrolysed collagen peptides which assist in reducing the effects of ageing.
The Gut A Problem? (Probiotic) Shot:
Supports gut health the assistanceof the brewed organic rooibos tea, grape juice, probiotics and apple cider vineger. The antioxidants found in rooibos act as a prebiotic in our gut and have a calming effective on the digestive system.
You can shop these health shots on the BOS online store or at a wide range of retailers including Pick n Pay for R19.99/each. Shop using my discount code '
TWIGGY
" and get 10% off your purhcase!