How do you prepare for one of the most elite, boutique festivals in the country? You dive in head first and see where the free tequilla shots and indie band music takes you.
Together with SPREE, I picked a selection of festival style clothing and headed to Cape Town for some fun at Little Gig. For those of you who aren't familiar with this outdoor jamboree, it is an all-inclusive 24-hour festival that showcases artists, musicians, chefs, DJ's, winemakers and more. Little Gig takes place at Wiesenhof Farm & Forest, a cool 40 minute drive outside of Cape Town. There are over 8 different camping options that you can pick from depending on your preference, this is a separate cost all together but certainly a reasonable one if you do plan on jamming to the selection of over 35 musicians and 18 DJs that perform across the various stages, concept store and secret after party. Me being me, I obviously had a few outfit changes. 24 hours is a long time to be stuck in one look so I was in between my tent and the festival, changing into appropriate looks for the weather changes and my personal mood change as the day and evening progressed. 
Staying true to the boutique style of the festival, tickets were very limited and ensured that we all had a good time with entertainment selection from 3 different stages, a concept store and unlimited food and drinks during our entire stay. This truly blew my mind! We could eat as much as we wanted and guzzle all of the alcohol in the world and then party up a storm well into the night. I overheard a lot of people complaining that they didn't sleep because the night-time groove captured them. Fortunately there were hammocks scattered around the forest for those who couldn't make it back to their tents. 
My Highlights
Krone Salon
Krone MCC had its own beauty salon with pink, crushed velvet sofas, disco balls hanging from the trees in the forest, bubbles on tap and several make-up artists available to take your festival look to the next level. Glitter, colour and all sorts of sparkles were provided to the faces of the early arrivals, I was next level jealous that I couldn't secure myself a booking to get my face done. However, just basking in the awesomeness of the cool corner while sipping the free flowing bubble was enough to put me in the best mood. I don't know why I'm so attracted to velvet furniture and sparkly things but I really could have spent my whole day at the Krone Salon.
The All-Day Food Stations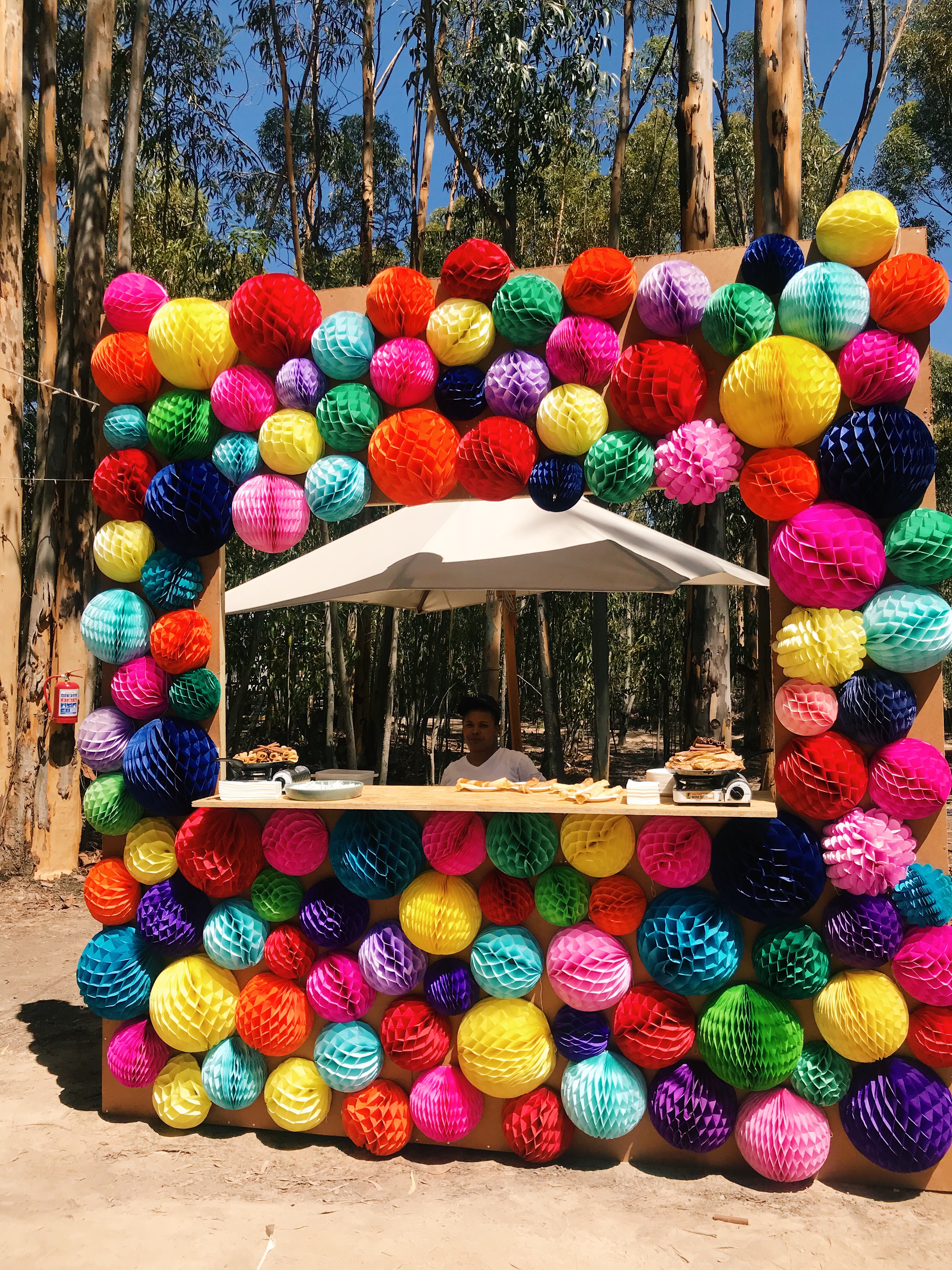 There's nothing more delightful than being able to take a short 10 minute break to fill up your water bottle at the free water station, a luxury for capetonians, followed by enjoying your freshly made meal on a sunbed before getting back up to join in on the action. I helped myself to braai'd lamb riblets and wild mushroom kebabs as a pre-game starter and then went for seconds and thirds of the butter chicken curry and jasmine rice with no shame for lunch. Just before venturing off to find the secret after party, toasted cheese saamies and hot chips were handed out. The perfect midnight snack to ensure that we all had the energy to continue partying well into the morning. 
Performances
With over 50 acts all together, it was nearly impossible to not find yourself singing out loud or bobbing your head to the cool tunes that could be heard across the farm. From the live acts, Nonku Phiri, Dear Ribane and Black Motion truly blew my mind. While on the basketball court where these performances took place, a fellow concert goer asked us if Black Motion were a South African band, she couldn't believe the world-class show that was being put on right before her very eyes. In the morning while everyone was lining up for bloody mary's and coffee, I rushed straight to the breakfast spread and picked out a bacon and egg cup and chocolate milkshake and found myself a comfy spot to sit and enjoy while Samthing Soweto serenaded us.
Free Shop
Now if that wasn't enough there was also a free convenient store that had toothbrushes and other toiletries if you happened to have forgotten your own; cigarettes, biltong, sweets and crisps if you happen to feel peckish while roaming around the farm from installation to installation. Oh and a free-standing freezer filled with Gin & Tonic or Watermelon & Mint flavoured lollies! Insane! Insane! Insane!
A few tips for anyone looking at attending next year:
Book your tickets, tents and additional foodie experience well in advance. Everything sells out so quickly and you really wouldn't want to miss out on the unique experiences that only a handful get to enjoy. 

Arrive early so that you can settle in and get your game face on. I was a little overwhelmed when we arrived because a lot had already started happening so I couldn't do a full festival face and the make-up artists at the Krone Salon were all booked for the day. 

Like any festival, bring your oldest, most comfortable, closed shoes to the party. It was extremely dusty so wearing open shoes was a 'mare, I had ashy feet the entire time and also ruined my brand new shoes. meh. 

Bring a swimsuit if you're into swimming in lakes

SHOW UP, I saw the most beautiful fascinators, flower crowns and festival looks. You really don't want to be dressed basic because you will feel left out. Go all out and if you think you're looking a little Over The Top, go a little further! lol!
A rum shack, gin bar, krone salon, napping pods, chef's table, food forest bar, midnight snack, water station, concept store, day beds, a beach on the island, and just the most amazing people. I really can't even begin to imagine anything better. The environment was safe, peaceful and everyone just really wanted to have fun. I really can't wait to do it again next year. Little Gig is truly one of the most memorable experiences. I really want to dedicate this year to new experiences that come with a lifetime of memories.
Which festivals do you guys think I should attend next? I'm thinking Coachella? 😉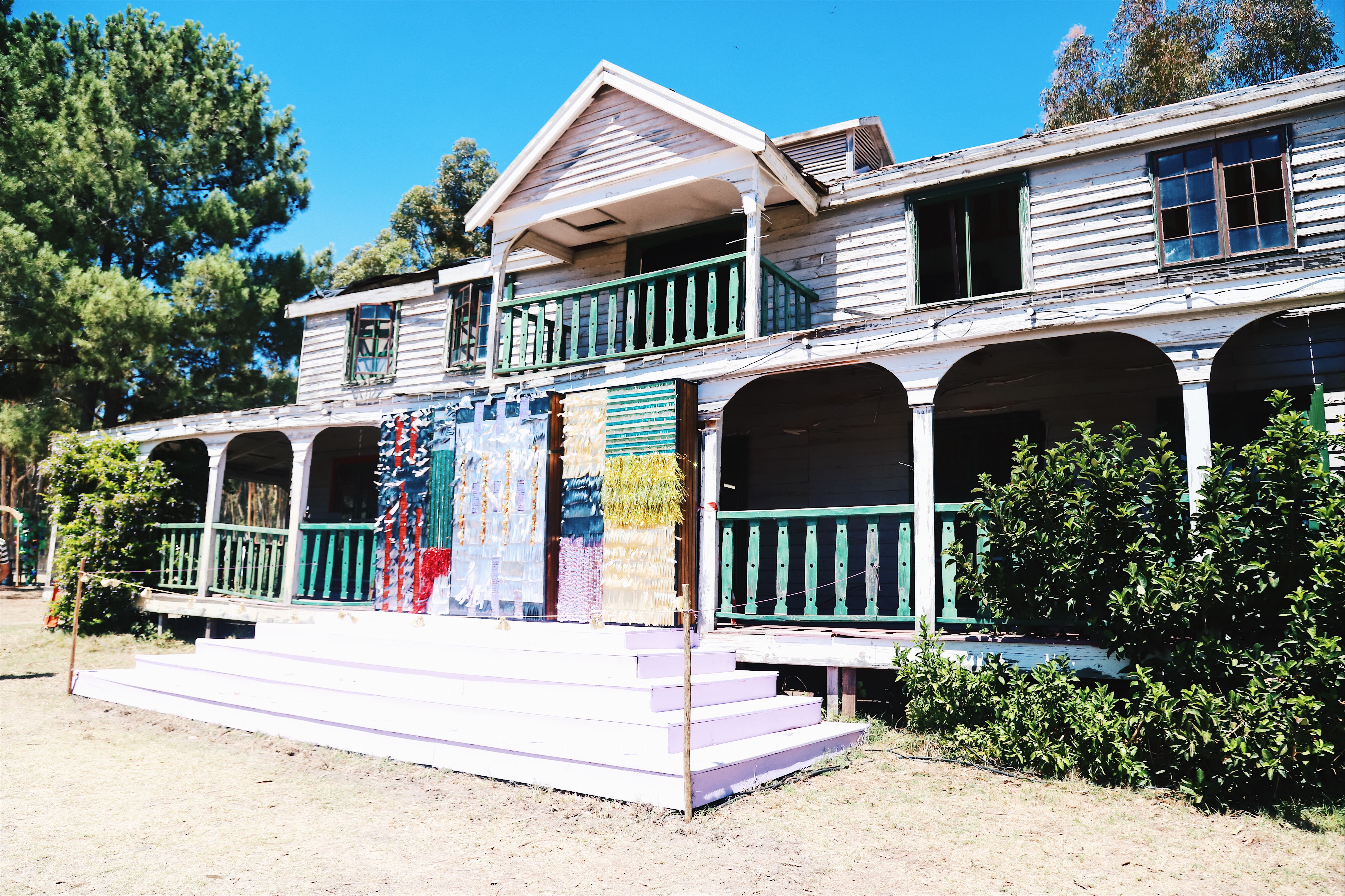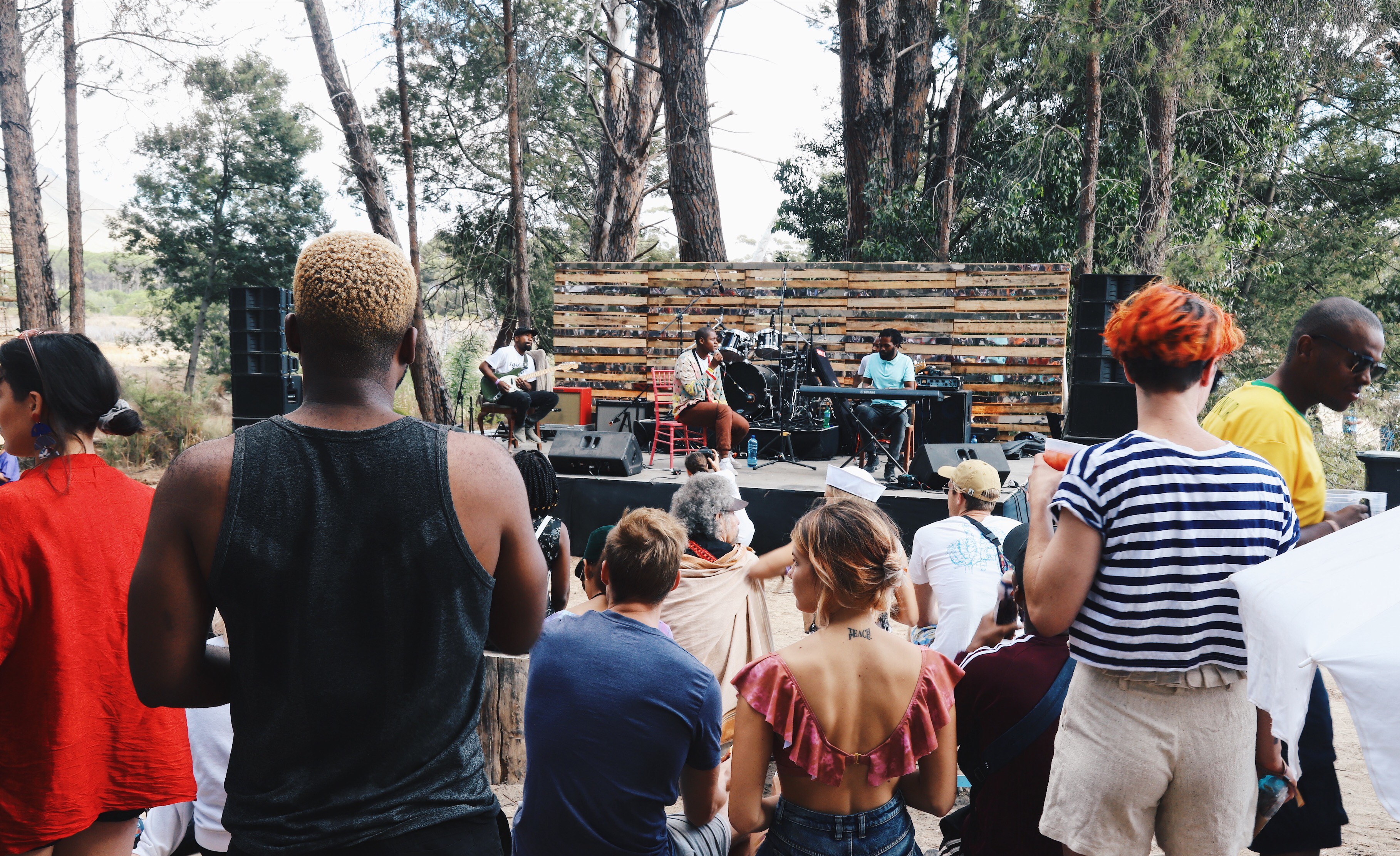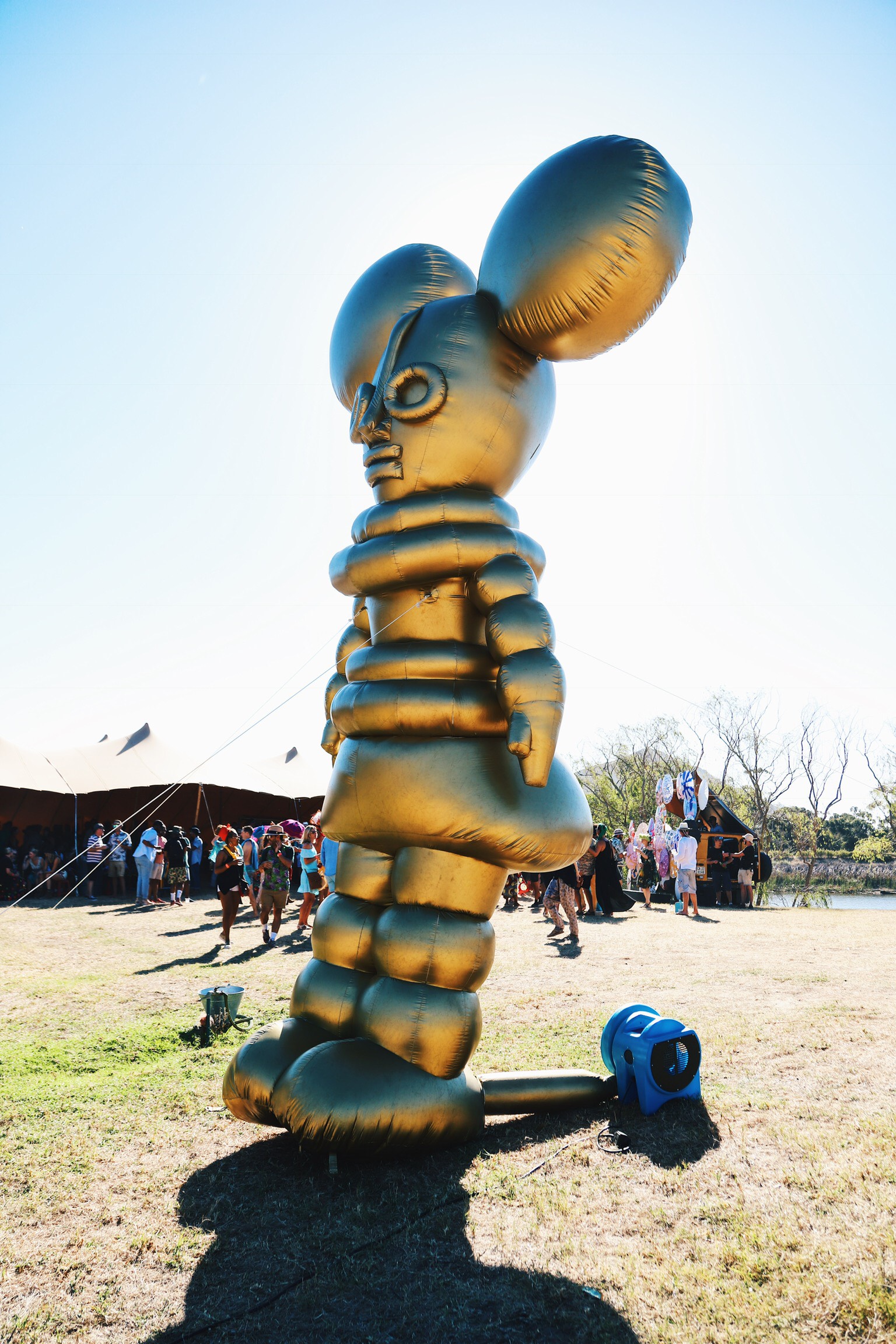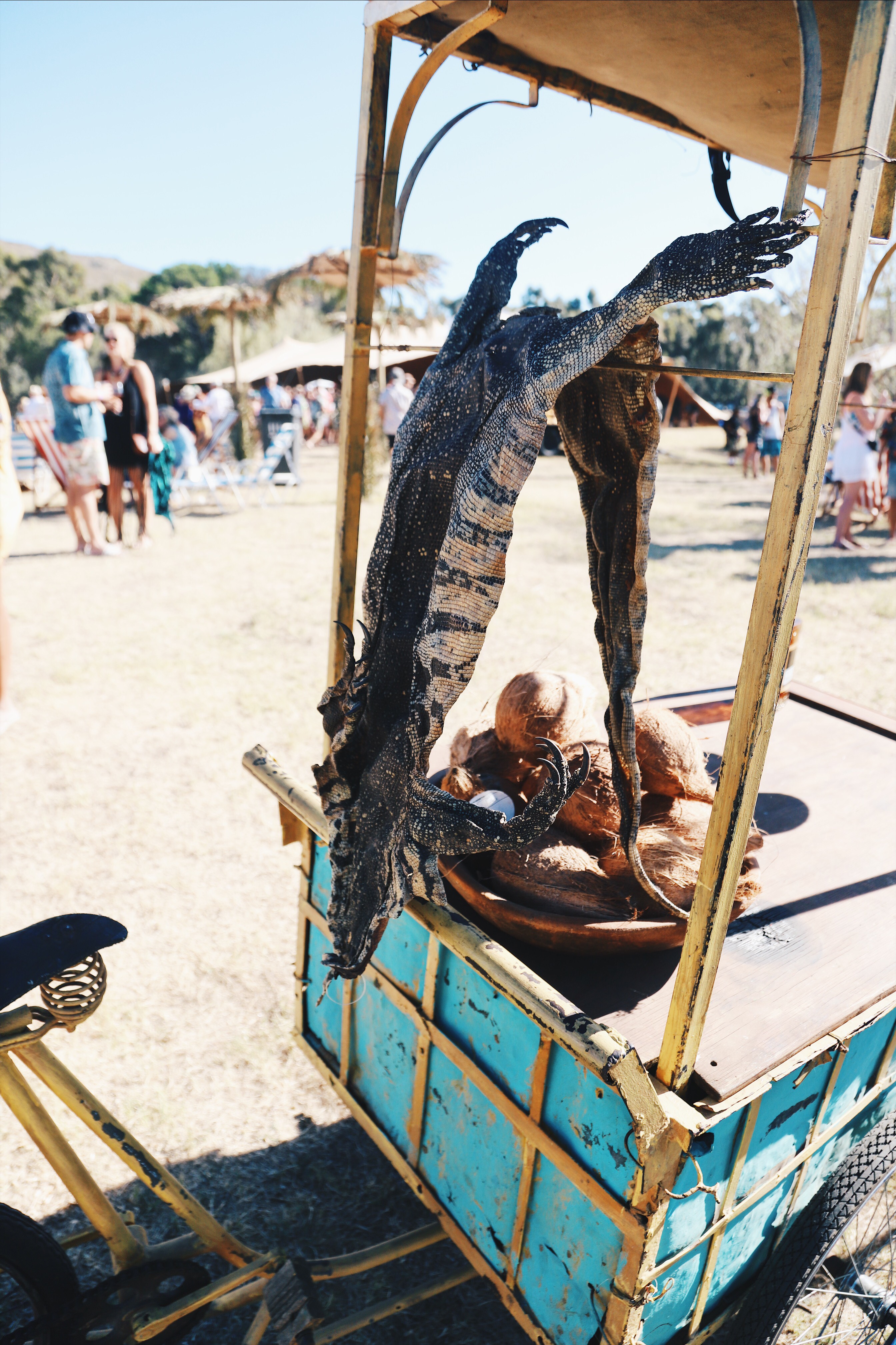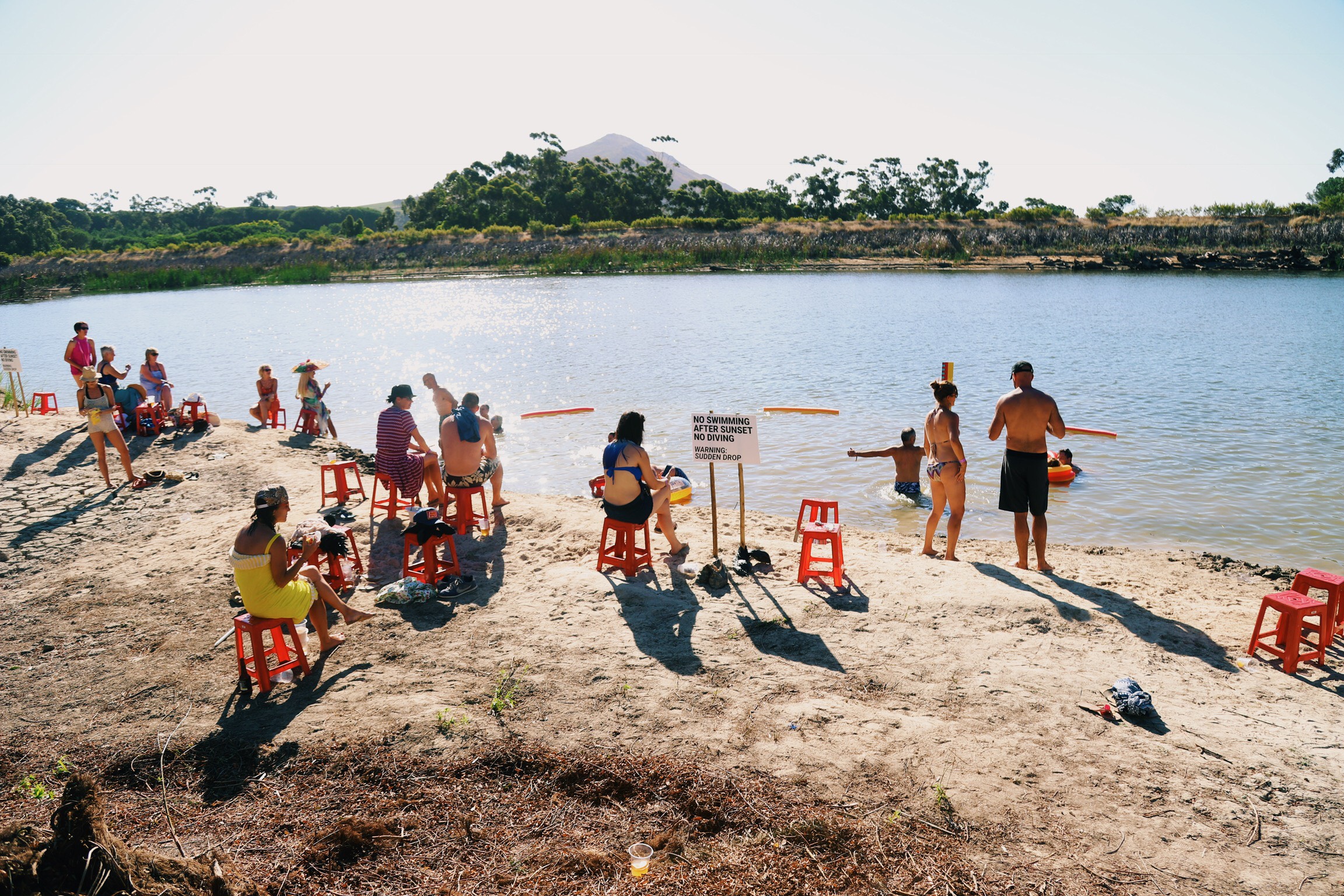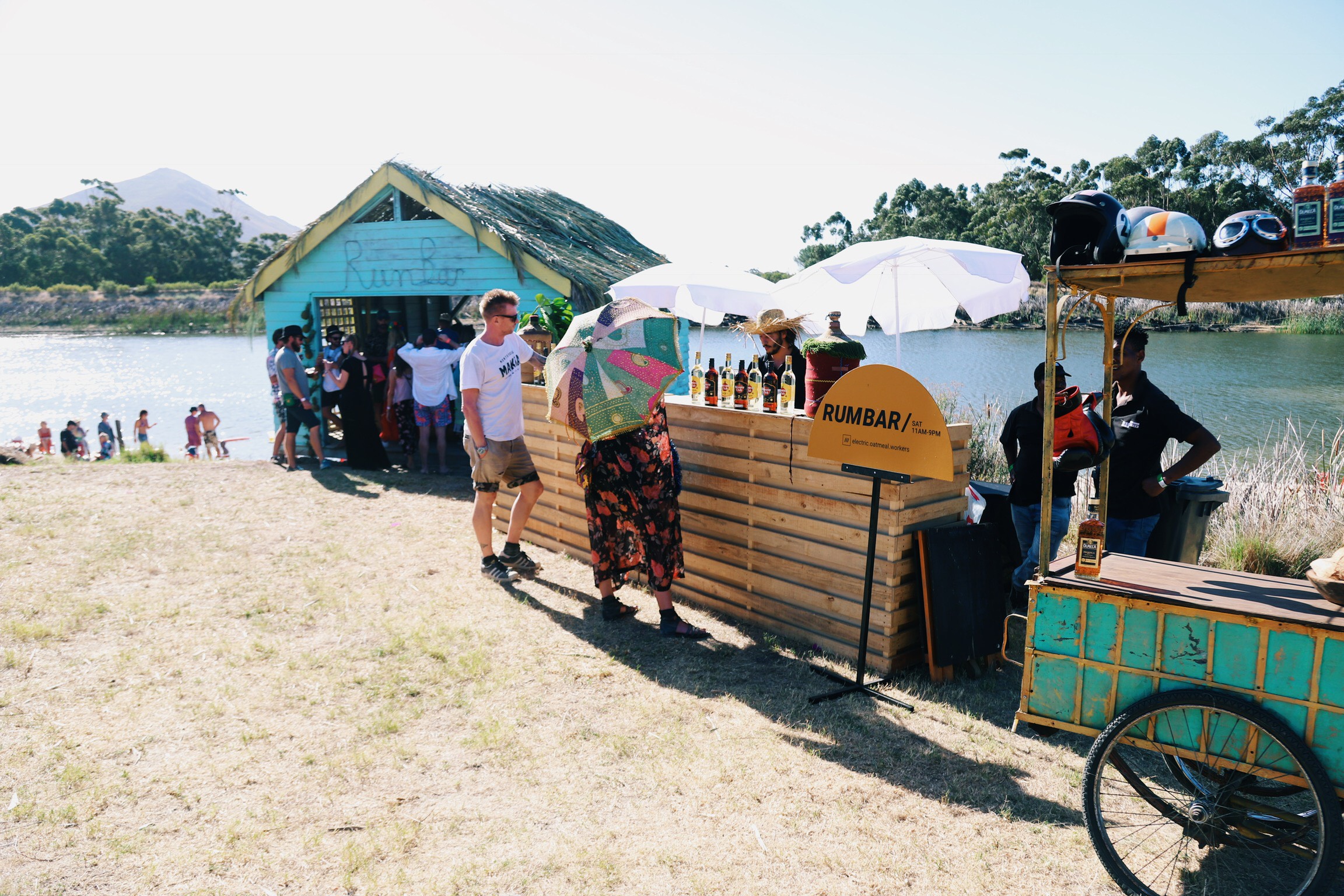 photography: @bashvision