Eating and moving about from place to place, indulging in the best that Stellenbosch has to offer during our #Stellenblog campaign was pretty exciting and left a lot of my Snapchat followers curious about my next location. As fun as it all was, and I speak for myself, what I looked forward to the most was the trip back to our hotel to rest my bones, connect to the wifi and catch up on normal life for a bit.
MAJEKA HOUSE
Before checking into our villa, we had the awesome opportunity to spend the night at Majeka House to enjoy some of their exquisite facilities. After a hectic weekend intro to #Stellnblog, there was nothing that I wanted to do more than to rest at one of the most magical boutique hotels I have ever stayed in. We got to relax in the hot tub just before being treated to a full body hot stone massage, literally just what my battered and bruised body needed.
Every corner of Majeka House has the most incredible detail, from bright blue lounging sofas outside to the pretty images on your bedroom ceiling.  We enjoyed a delectable dinner at Makaron Restaurant followed by the most incredible breakfast buffet the following day. Staying for the night was definitely not enough so a return for a month is in the books.
DELAIRE GRAFF ESTATE

Before sitting down at Indochine Restaurant for lunch off their new menu, we got a quick private tour of the estate. From the incredible views, pool deck at the hotel, in-house retail store and jewelry store were I found my dream engagement ring we finally got a peek into the rooms.  I was blown away the minute we stepped into Delaire for our art walk. We spotted some incredible sculptures as we walked  through their lush green gardens as we were taken through to see the rooms that one could stay at while visiting the estate.
Essentially it would be a dream to have my wedding and honeymoon at Delaire, why go somewhere far when South Africa has such beautiful hidden gems? You literally feel like you're somewhere far and serene where peaceful of mind can be full attained. Delaire Graff is definitely a place where I would be willing to spend all my randelas on for a romantic weekend away for two.
BONNE ESPERANCE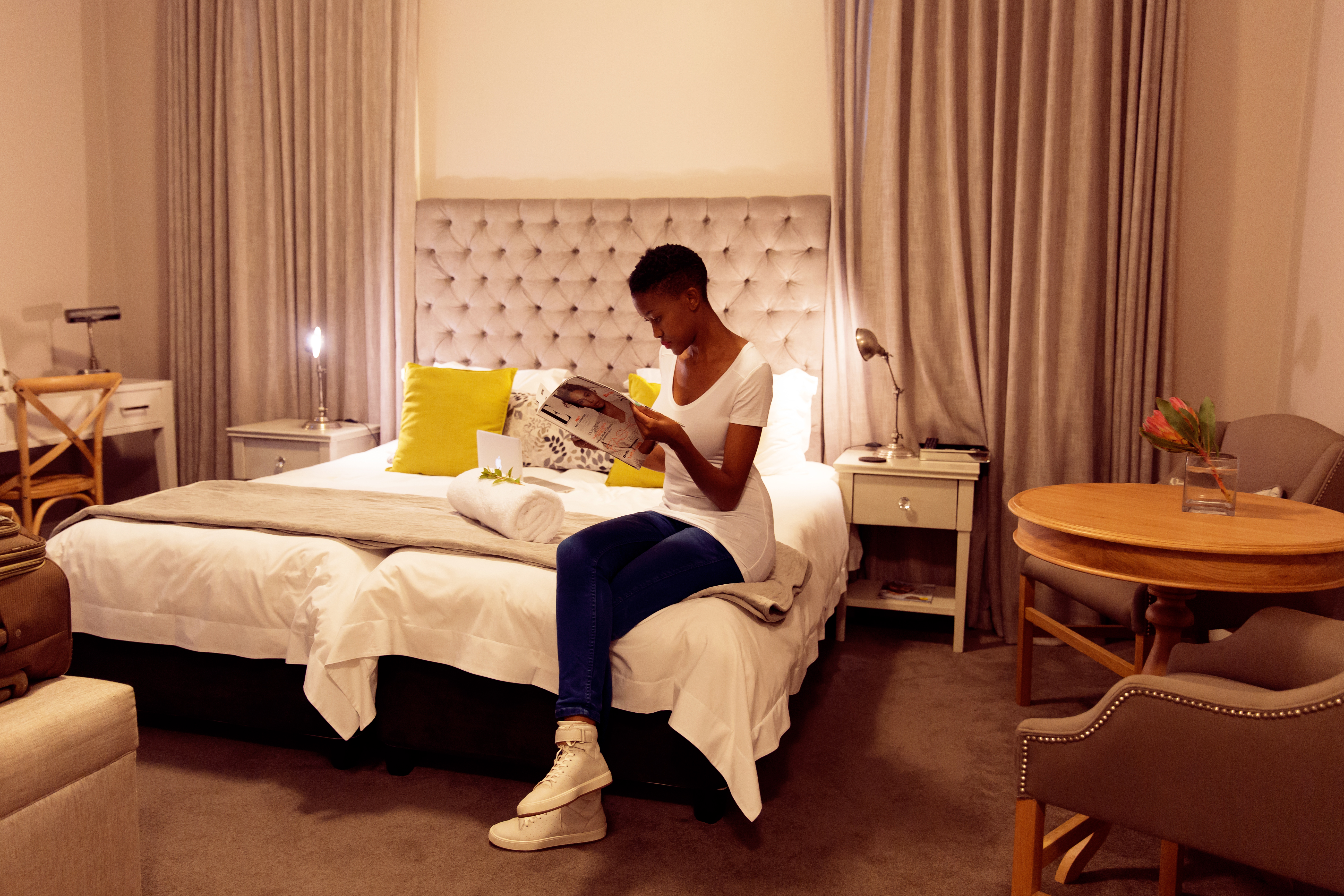 Bonne Esperance was the final place that I checked into during my stay in Stellenbosch. At this stage I was exhausted and homesick and really just wanted a comfy bed with a fluffy pillow to lay my head on before flying back home the next day. On the rainiest day I checked into the cutest self-catering apartment which is located to central to most coffee shops, the shopping centre and takeout spots. I could definitely picture myself returning to this popular guest house simply for the home-feel I experienced.